How Michelle Young Really Felt During Her First Bachelorette Rose Ceremony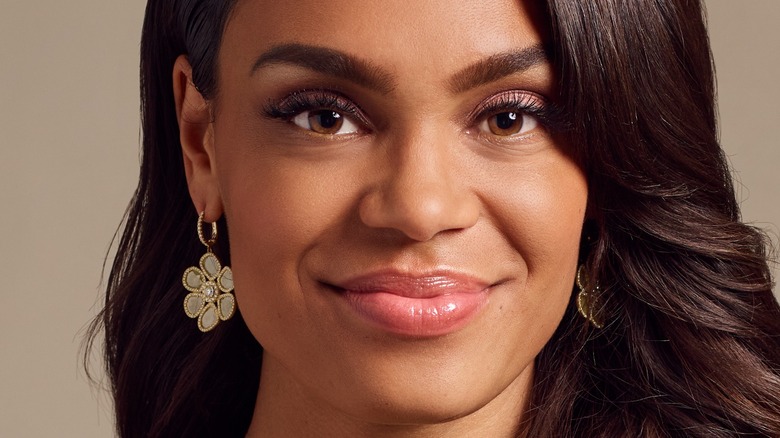 ABC/Sami Drasin
Season 18 of the "Bachelorette" is finally underway, and Bachelor Nation is ready to watch former contestant Michelle Young try and find love in front of millions of viewers. Michelle was first introduced to "The Bachelor" world in Season 25 with Matt James. The contestant was a wild card, entering the season late in the game and coming out as runner-up in Matt's quest to find love. The reality star follows "The Bachelorette" Katie Thurston's (who was a contestant alongside Michelle) season, which aired earlier in the summer.
Prior to her life on TV, Michelle was a basketball player turned elementary school teacher. The star revealed to E! News' "Daily Pop" prior to her season premiere how her students played a role in helping her find love, revealing to the show "there's going to be one or two people who are not there for the right reasons ... I just wanted to be able to identify them." Michelle added, "I can see lies coming from across the classroom. It helped me out a little bit."
The "lies" are just getting started on Michelle's season of "The Bachelorette," with the first episode premiering on October 19. While fans tuned in, Michelle turned to social media to reveal some of her true behind-the-scenes emotions, even revealing how she felt during her first rose ceremony.
Michelle Young wants to 'showcase diverse love stories'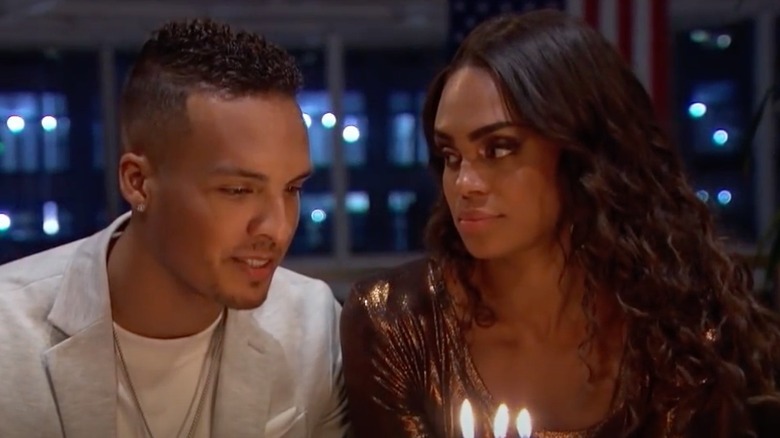 ABC
The newest Bachelorette to take on the reality world, Michelle Young, watched along with fans as her season of the popular ABC series premiered for all of Bachelor Nation to enjoy. "I'm new here... am I doing this right?," wrote Michelle as she joined Twitter for the first time to live-tweet the premiere and connect with fans tuning in. Once it came time for Season 18's first rose ceremony, the reality star admitted she was a little anxious going into it. "Truthfully, I was VERY nervous for my first rose ceremony," Michelle tweeted, with fans lending their support.
Only the third Bachelorette of color to join the franchise, Michelle opened up to The Hollywood Reporter about why she decided to become the next Bachelorette, and how the franchise's issues with diversity played a role. "I think the biggest reason of why I said yes is because how the process challenges you as a person to open up, to stay vulnerable, all of these different things," Michelle said. "I knew that I could potentially find my person, and walking into that, I also knew that I'd be able to truly represent who I am — who I am as a woman of color, who I am as a teacher and just carry myself in the same way that I always would."
The former "Bachelor" contestant further revealed how she hoped to be an example for younger girls and "showcase diverse love stories" in a way the franchise hasn't before.