Bachelor Women Take A Stand After Viral Chris Harrison Interview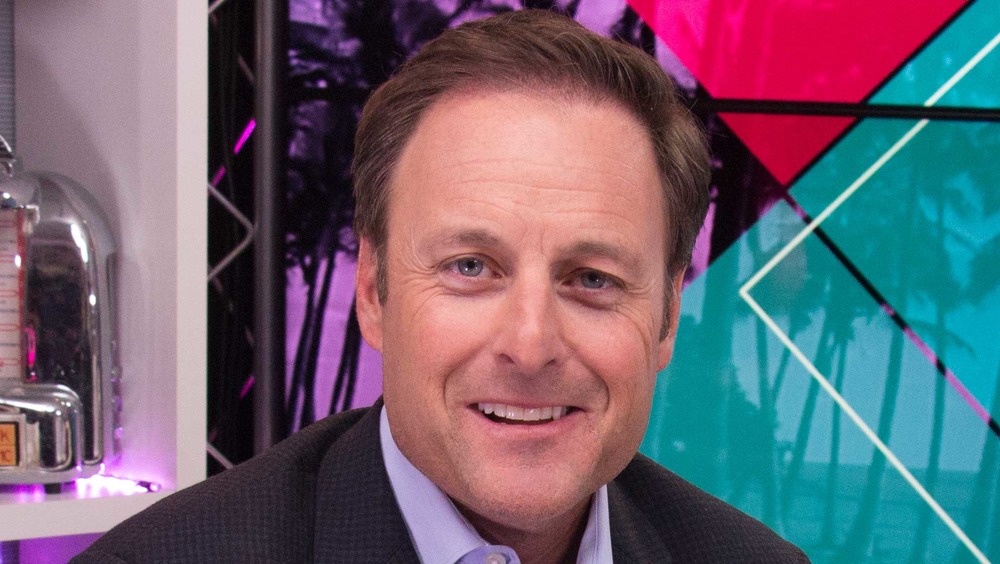 Young Hollywood/Getty Images
Despite advocating for more diversity within the Bachelor franchise in the past, longtime Bachelor host Chris Harrison found himself in some steaming hot water when he seemingly defended racially insensitive behavior in the franchise. In a now-viral interview with the first Black Bachelorette in franchise history Rachel Lindsay, Harrison stuck up for contestant Rachael Kirkconnell after she was accused of bullying people for being interested in Black men while in high school and after a photo emerged of her attending a Kappa Alpha Order "Old South" formal — aka an antebellum plantation-themed party — while a student at Georgia College & State University, per The Sun.
In the February 2021 interview, Harrison argued Rachael deserves some "grace" and should speak for herself before other people make judgments. "And this is, again, where we all need to have a little grace, a little understanding, a little compassion," Harrison said. "Because I've seen some stuff online — again this judge-jury-executioner thing — where people are just tearing this girl's life apart and diving into, like, her parents and her parents' voting record. It's unbelievably alarming to watch this." He also said that times in 2018 were much different than they are now, which many saw as an excuse for Rachael's actions. Harrison later apologized for the interview, stating on Instagram, What I now realize I have done is cause harm by wrongly speaking in a manner that perpetuates racism, and for that I am so deeply sorry."
Following the interview, the women of Bachelor Nation have taken a stand against what Harrison said in the head-turning interview.
Ladies of The Bachelor stand with Rachel Lindsay
After the viral interview between Chris Harrison and Rachel Lindsay got released, the women from Matt James' season of The Bachelor, which was about midway through airing when the controversy began, banned together to release a statement on Feb. 11, 2021, to support Rachel Lindsay. "We are the women of Bachelor Season 25," the joint statement began. "Twenty-five women who identify as BIPOC were cast on this historic season that was meant to represent change. We are deeply disappointed and want to make it clear that we denounce any defense of racism."
The women then specifically commended Rachel for her efforts to bring diversity to the franchise. "Rachel Lindsay continues to advocate with 'grace' for individuals who identify as BIPOC within this franchise. Just because she is speaking the loudest, doesn't mean she is alone. We stand with her, we hear her, and we advocate for change alongside her," the note concluded. 
Several other Bachelor Nation alumnae shared the same sentiment. Season 11 lead Kaitlyn Bristowe said on Instagram live that she is "extremely disappointed" and agreed that Harrison must be held accountable, per Entertainment Tonight. "I stand with Rachel Lindsay. She has been taking so much of the weight herself and I just – I don't know how she's doing it." Ben Higgins' contestant Jubilee Sharpe also released a statement, and Bachelor alums Bekah Martinez and Kendall Long commented on the matter via Instagram, per ET.
What is next for Bachelor Nation?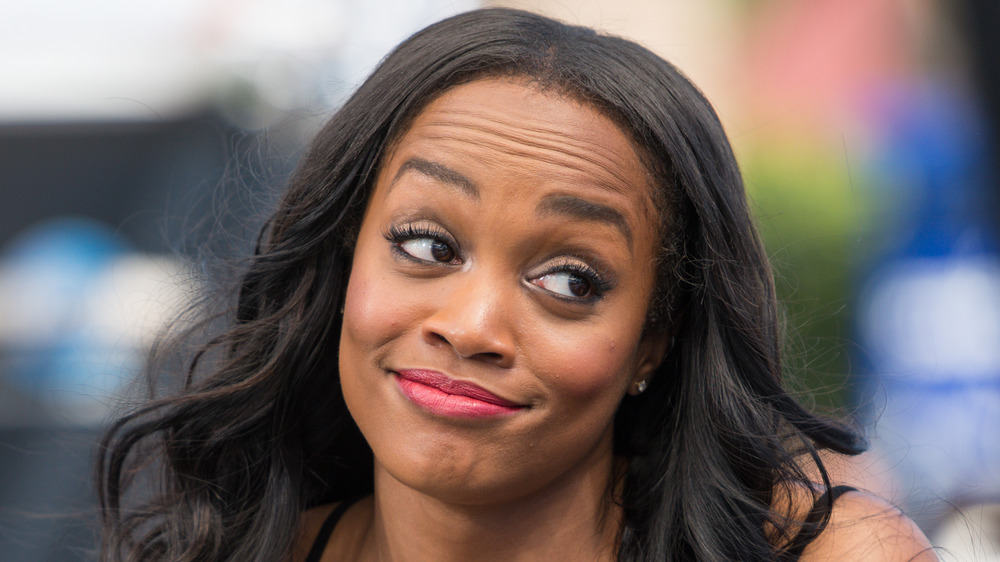 Noel Vasquez/Getty Images
Rachael Kirkconnell has apologized for her past actions, saying in a statement she posted on Instagram on Feb. 11, 2021, "While there have been rumors circulating, there have also been truths that have come to light that I need to address. I hear you, and I'm here to say I was wrong." She continued, "At one point, I didn't recognize how offensive and racist my actions were, but that doesn't excuse them. My age or when it happened does not excuse anything. They are not acceptable or okay in any sense. I was ignorant, but my ignorance was racist."
At the time of this writing, there is no statement from ABC about the franchise's association with Rachael or longtime host Chris Harrison, despite many calls for him to be fired and even replaced with Rachel Lindsay. Rachel expressed on her Higher Learning With Van Lathan and Rachel Lindsay that she was getting tired of the continuous issues with Bachelor Nation and racism. Variety also reported that the former Bachelorette is most likely not going to renew her contract with the franchise once her current one expires.
So what's the likelihood of Harrison getting booted from his longtime gig? Longtime The Bachelor blogger Reality Steve chimed in via Twitter on Feb. 12, 2021, sharing, "I keep getting asked if Chris Harrison is going to lose his job. I don't know if he is or not. But if he does, nobody should be surprised. There IS precedent for this." Stay tuned.