Aaron Hernandez's Murder Conviction Thrown Out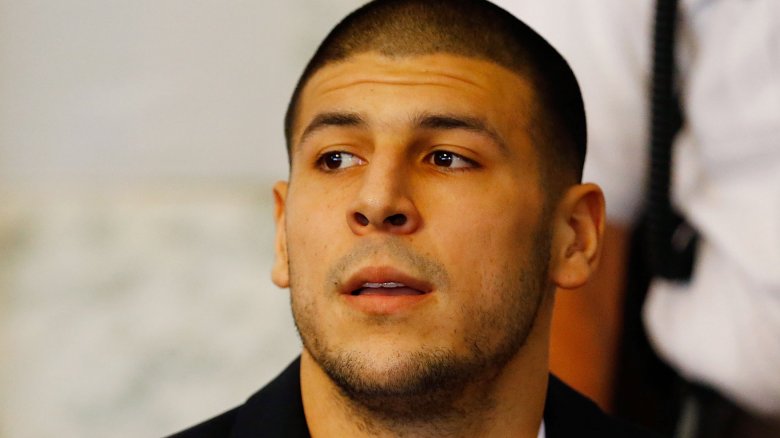 Getty Images
Um...what?
Us Weekly reports that Aaron Hernandez's recent death has led a Massachusetts judge to throw out the former football player's murder conviction. Why? Because Hernandez died before a court could hear his appeal.
Judge E. Susan Garsh made the ruling on May 9, 2017 in accordance to the principle of abatement. A lawyer for Hernandez's estate reportedly asked the court to overturn the murder conviction after Hernandez was found dead in his prison cell.
But don't expect the case to go away just yet. According to ABC News, Bristol County District Attorney Thomas M. Quinn III reportedly has plans to appeal the outdated rule. "Despite the tragic ending to Aaron Hernandez's life, he should not reap the legal benefits of an antiquated rule," Quinn said in a statement. "State and federal courts from across the country have rejected this antiquated rule. Massachusetts, in my opinion, needs to follow suit."
At the time of his death, Hernandez was serving a sentence of life in prison for the murder of Odin Lloyd, the boyfriend of his fianceé's sister. On April 19, 2017, Hernandez was found hanged in his cell. His death was officially ruled a suicide soon after.
"Abatement has been practiced in federal and state courts for more than a century," Garsh told NBC. "This court cannot know why Aaron Hernandez chose to end his life... a tragic act that may have complex and myriad causes."
ABC News notes that, while the murder conviction may have been tossed, Lloyd's family could still file a wrongful death suit against Hernandez.