The True Meaning Behind 'Papi's Home' By Drake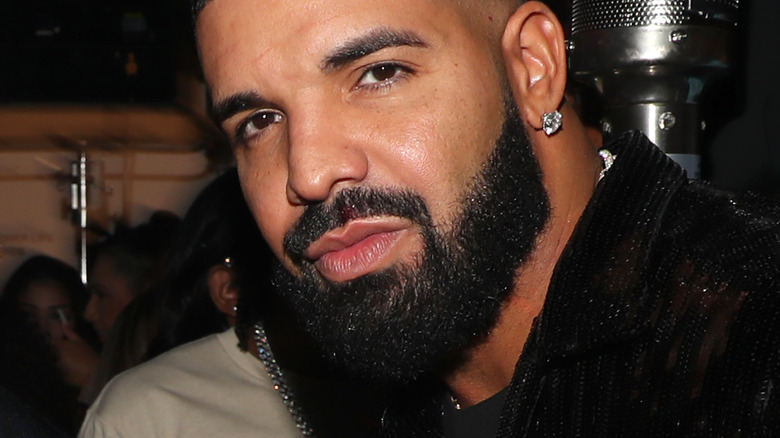 Jerritt Clark/Getty Images
When it comes to bragging, no one does it better than Drake. But with his humble beginnings in Canada to getting his start as Jimmy Brooks on "Degrassi: The Next Generation," the rapper's climb to the top also came with pitfalls. At the age of 5, Drake's parents, Dennis and Sandra "Sandi" Graham, divorced, per The Sun, sending his life into a spiral of tumult. Following their split, Dennis moved back to his hometown of Memphis, Tennessee, where he would be incarcerated on drug charges, according to the outlet — leaving Drake to be raised solely by Sandi.
So when hearing the title of Drake's track "Papi's Home" — off of his "Certified Lover Boy" album — one might think it could be about his relationship with his own father. And while some of the lyrics could insinuate that, when really diving into the song, it's clear that the "Toosie Slide" artist is rapping about his own accomplishments.
From his downtempo and reflective bars to his high-energy braggadocio, Drake has proven himself to be quite the versatile artist. It is this versatility along with his magnetic persona that has skyrocketed him to the stars and beyond. It's one thing to be humble, but when you've proven yourself for over a decade-plus, it's kind of hard not to brag. Enter "Papi's Home."
Drake issues an apology to his 'sons' on 'Papi's Home'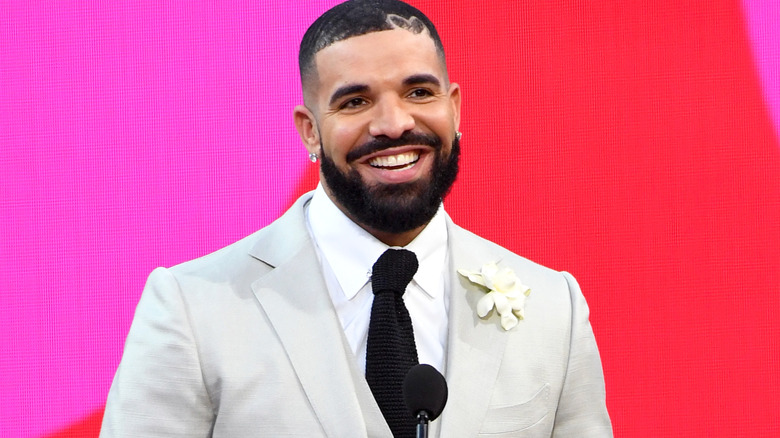 Kevin Mazur/Getty Images
Drake may only have one kid (shout out Adonis!), but with "Papi's Home," he's busy sonning the entire music industry. It's rough being at the zenith of the hip-hop game, but Drake doesn't mind. In "Papi's Home," the second track off of Drake's "Certified Lover Boy" record, the Canadian-born rapper comes in hot, talking recklessly about the competition, and essentially proclaims not one soul is on his level.
The intro of "Papi's Home" sees Drake apologizing over an interpolation of Montell Jordan's "Daddy's Home." He prefaces his apologies to his "sons worldwide" and "juniors" for forgoing an "annual drop" — referencing the fact that, from 2015 to 2018, Drake put out back-to-back classic records yearly. While he did drop the compilation album "Care Package" in 2019 and the 2020 mixtape "Dark Lane Demo Tapes," "Certified Lover Boy" marks Drake's first full-length album since 2018's "Scorpion." (It's only on Jordan's lyrics do we see anything that could be a possible reference to Drake's relationship with his dad, as he sings lines from an absentee father's point of view."
"I don't know how I expected you to get your clout up and get your money up, but / Don't worry / Daddy's home," Drake says in the final lines of the intro. Here, Drake essentially calls out all rappers who seek out features from top artists to stay relevant, but puts those stresses to rest now that "Daddy's home."
Drake flexes his superiority in the rap game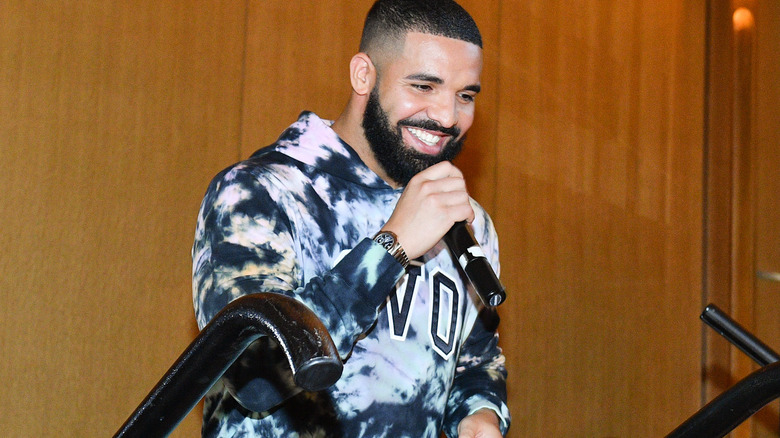 George Pimentel/Getty Images
Of course, "Papi's Home" is predicated on Drake talking trash to the music industry and his competitors. Despite running just under three minutes, Drake turns into an absolute chatterbox to flex his superiority over his unnamed competitors. Not only does he fit in slight digs at everyone, but he also boasts about his lavish life and accompanying success.
"N****s know they need to stop / I'm standing at the top, that's how I know you never seen the top," Drake states at the beginning of his only verse on the track. It's a direct shot to his haters and naysayers — not much dissecting needed there — but he takes it a step further when he acknowledges his lack of "opps" — oppositions — nowadays.
"Whoa, I'm runnin' out of opps / They're runnin' out of options / Put 'em up for adoption / Sign my name on the dot," Drake says elsewhere in his verse, acknowledging the fact that, after highly-publicized feuds with Meek Mill, Pusha T, and more, his laundry list of competitors have run dry and anyone who wishes to step to the almighty Drake might as well be orphaned — because "Papi's Home."