Mariska Hargitay Looks Just Like Her Famous Mother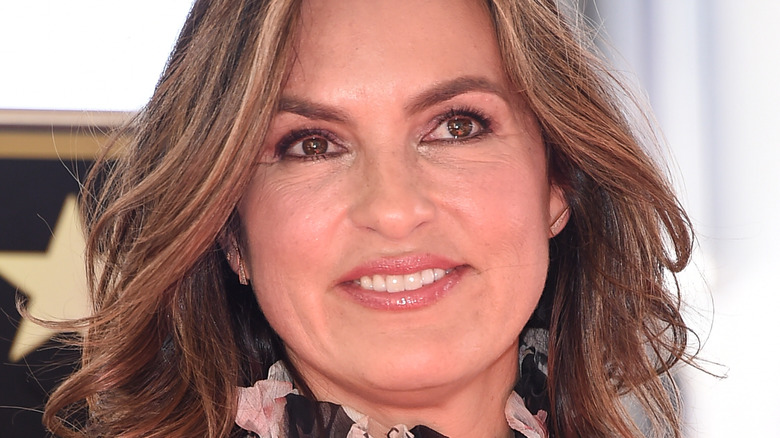 DFree/Shutterstock
With "Law & Order: SVU" announced the "longest running prime-time live-action series in U.S. TV history," per AP News, its star, Mariska Hargitay, has become a veritable household name for certain. Dedicated fans of her sexy-but-no-nonsense Olivia Benson aside, it might surprise many to learn Hargitay is not the first in her family to be a member of Hollywood's elite. Her father, Mickey Hargitay, was an actor and bodybuilder, getting crowned Mr. Hercules in 1955, per the Los Angeles Times. And her mom is Jayne Mansfield, one of the earliest Playboy Playmates (via Biography) who starred in films like 1958's "The Sheriff of Fractured Jaw."
A pin-up sex symbol, Mansfield's looks garnered attention, perhaps too much, with Legacy.com relating that she once was cropped from a General Electric ad, having been deemed "too sexy for 1954 viewers." She even might have been the first victim of a Hollywood wardrobe malfunction, as her top "mysteriously fell off in a pool flanked by numerous journalists" at a film press junket, per Biography.
Although she died tragically in a 1967 car accident — when Mariska was just a child — mother and daughter are bonded not just through blood but their astonishing good looks as well. 
Mariska Hargitay finds comfort in her similarities to her mother
Clearly embracing the physical similarities between mother Jayne Mansfield and herself, Mariska Hargitay posted a split pic to Instagram in 2014 that showed just how identical Mansfield's facial features are to her own. With their Old Hollywood arches, large, almond-shaped brown eyes, and glistening-white ear-to-ear grins (much like you can see above), the two look less like parent and progeny and more like a person subjected to different Instagram filters. 
Hargitay even reminisced to People about hearing once that her late mother was a mere reflection away. "Someone once said about my mother: 'All you have to do is look in the mirror.'" She added, "She's with me still."
However, the comparisons weren't initially easy to digest as an actor striving to carve her own path in Hollywood. As she told Closer Weekly in 2018, "In some ways, being the daughter of a Hollywood icon has been a burden. I used to hate constant references to my mom because I wanted to be known for myself." Moreover, Hargitay related to People that there was much more to both Mansfield and herself than their looks. "My mother was this amazing, beautiful glamorous sex symbol—but people didn't know that she played the violin and had a 160 IQ and had five kids and loved dogs," Hargitay enthused, adding about Mansfield, "She was an inspiration, she had this appetite for life, and I think I share that with her." 
Mariska Hargitay and her mother also share a similar tragedy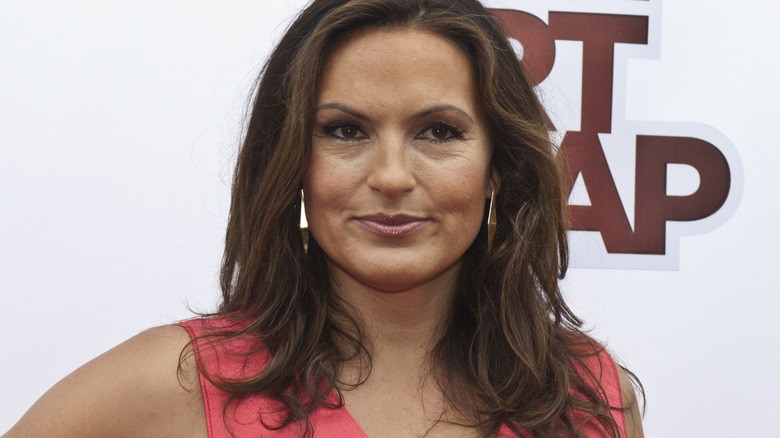 lev radin/Shutterstock
In addition to their similarly gorgeous facial features, a scar on Mariska Hargitay's face keeps her tightly connected to her late mother. Per HISTORY, Hargitay's mother Jayne Mansfield — along with her then-boyfriend and lawyer Samuel S. Brody and 19-year-old driver Ronald B. Harrison — were in the same car as Hargitay and her two siblings, Mickey Hargitay Jr. and Zoltan Hargitay, when a truck accidentally collided with their vehicle. 
All three children survived, per the outlet, leaving Hargitay with physically nothing but a scar on the side of her forehead. The adults, seated in the front, all died. "Losing my mother at such an early age is the scar of my soul," Hargitay told Redbook magazine. "But I feel like it ultimately made me into the person I am today."
Telling People in 2018 that she's learned when it comes to loss, "the only way is through," Hargitay's loss marks yet another eerie similarity between mother and daughter. Per Biography, Mansfield also lost her father — when he died via heart attack while driving with the family — at age three. Reminiscing on the tragic incident, Mansfield said, per Biography "Something went out of my life... My earliest memories are the best. I always try to remember the good times when Daddy was alive." We are sure, despite tragedies that have befallen their family, Mansfield would be immensely proud of the way Hargitay has honored her through her life and career.