Will Alec Baldwin Face Any Legal Issues After The Fatal Shooting On His Film Set?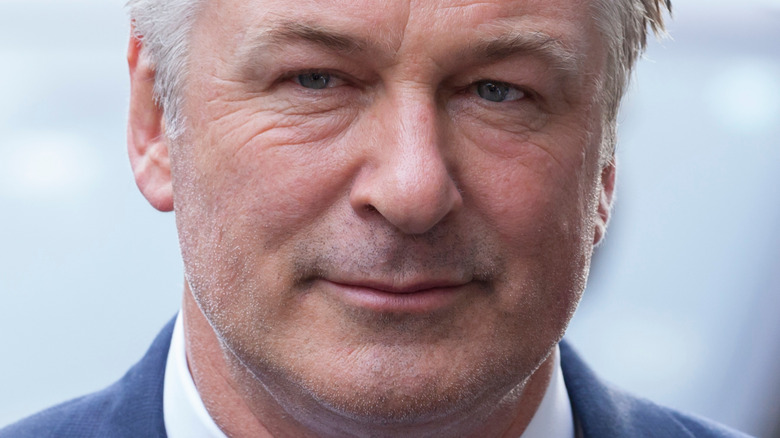 lev radin/Shutterstock
Alec Baldwin shot a prop gun on the set of the film "Rust," killing a crew member and injuring another, according to NBC News. The actor was told that the gun was safe to use, but when he pulled the trigger, it fired a projectile. "A live single round was accidentally fired on set by the principal actor, hitting both the Director of Photography, Local 600 member Halyna Hutchins, and Director Joel Souza," the International Alliance of Theatrical Stage Employees said in an email, according to the NBC News report.
On October 22, Baldwin took to Twitter to express his grief. "There are no words to convey my shock and sadness regarding the tragic accident that took the life of Halyna Hutchins, a wife, mother and deeply admired colleague of ours. I'm fully cooperating with the police investigation to address how this tragedy occurred and I am in touch with her husband, offering my support to him and his family. My heart is broken for her husband, their son, and all who knew and loved Halyna," he wrote. According to the Associated Press, no charges were immediately filed against Baldwin. However, the actor could face legal issues as the investigation continues. Keep reading to find out more.
Alec Baldwin could face charges, though criminal charges are unlikely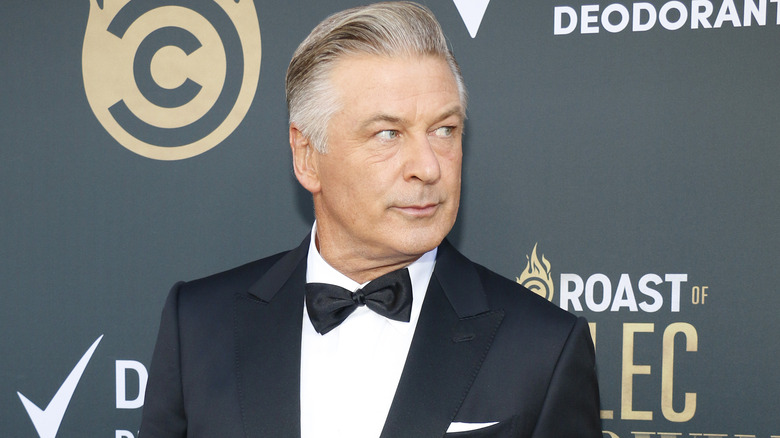 Tinseltown/Shutterstock
It seems Alec Baldwin could face charges in the accidental killing of Halyna Hutchins, though trial lawyer and former federal prosecutor Neama Rahmani, president of West Coast Trial Lawyers, says that a murder charge is "unlikely." The reasoning? A murder charge would require an "intent to kill," and there's no evidence that supports that this tragedy was anything but an accident. Rahmani suggests that a manslaughter charge could be on the table. "[Manslaughter] does require criminal negligence or gross negligence. In this case, there are reports the prop gun was loaded with live rounds. If that is true, that is grossly negligent, and whoever loaded the gun is going to be responsible," Rahmani explained.
However, it seems unlikely that any criminal charges will be filed against Baldwin. "Baldwin, if he had no knowledge whatsoever that the gun was loaded with a live round instead of a blank, wouldn't have any criminal liability," Rahmani explained. Attorney Jamie White seems to agree. "As the facts have thus far been presented, Baldwin will not be charged with an intentional act of violence. However, it is not unheard of to be charged with significant negligence. There are a lot more facts that need to be developed," White said.
A civil suit will most likely be filed, but will it be against Alec Baldwin?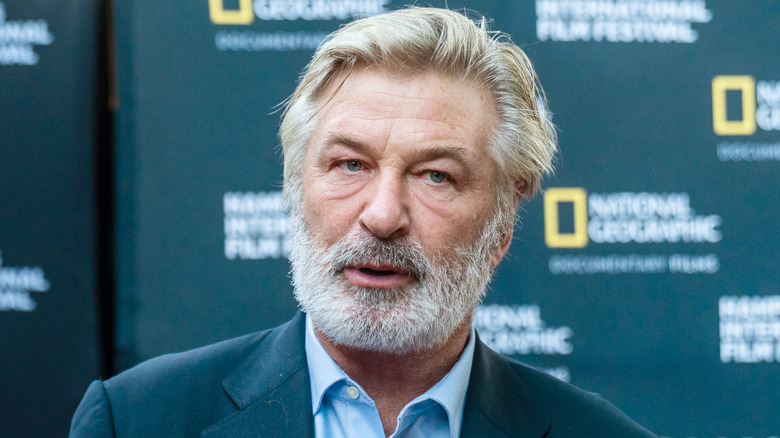 Mark Sagliocco/Getty Images
An investigation into exactly what happened on the set of "Rust" before that prop gun was fired is still underway. Until authorities can piece together everything they need, charges are unlikely to be filed. Attorney Jamie White suggests that a civil lawsuit will more than likely come out of this case. "If [Alec] Baldwin or another person was negligent, a civil suit is almost a no-brainer at this point — a very high likelihood. But the criminal side is going to be very fact-sensitive. Only if someone was recklessly negligent would there be criminal consequences," White said. "It's too early to know that this will happen to Baldwin, but it's not unheard of. It is not likely that it was Baldwin's job to prepare props. There are other parties associated with putting those things in motion," White added.
Meanwhile, Los Angeles personal injury attorney Miguel Custodio, co-founder of Custodio and Dubey LLP, said that Baldwin — the actor — "has little liability," since he was simply handed the gun, which he was told was safe. "Baldwin the producer may bear more responsibility, depending on if he is just an investor or has a more active role in the making of the film, which I suspect he does," Custodio explained, adding that Halyna Hutchins' family "should go after everyone they can," and "Baldwin the actor," may still be named in upcoming civil suits.