Christopher 'Big Black' Boykin's Ex-Wife Reveals New Details About His Death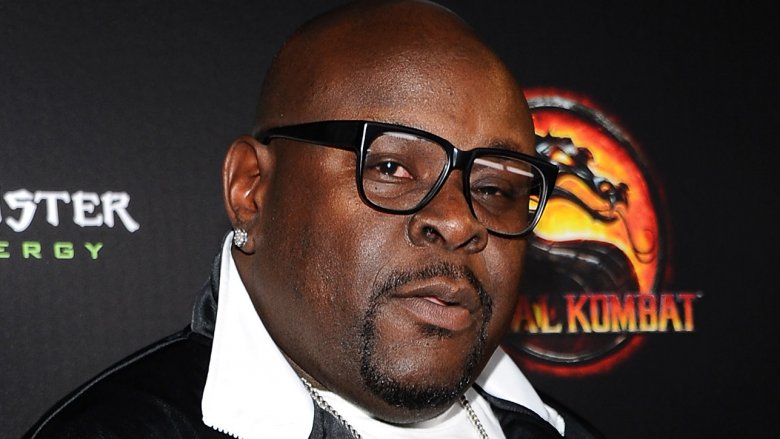 Getty Images
The former Rob & Big (2006-08) star had apparently been suffering from a heart condition for days before his death.
Christopher "Big Black" Boykin's ex-wife Shannon Turley told TMZ that he'd been hospitalized in Plano, Texas for several days before his passing. Doctors were reportedly monitoring his heart, which is said to have been in poor condition—Turley said that Boykin had already had a defibrillator implanted in his chest.
After Boykin's heart stopped on May 9, 2017, hospital staff attempted to resuscitate him, but unfortunately, it was to no avail. Boykin died at 4 p.m. that day. Turley notes that Boykin was likely going to be placed on a waiting list for a heart transplant.
Since Boykin fell ill, he'd been reportedly living with Turley in Texas. The two divorced in 2009 and share a daughter, Isis Rea Boykin, together.
Early on May 10, 2017, Turley used Boykin's Twitter account to confirm the news of his death. "This is Shannon, Big Black's ex-wife, I'm heartbroken to tell you of Black's passing," she tweeted. "He's everything to me and Isis and we will miss him."
Since Boykin's passing, his friend and former co-star Rob Dyrdek has spoken out about his death. "My heart is broken. I don't want [to] write this post. I don't want to believe that this is reality. I am so thankful for you," he wrote on Twitter. "We truly were brothers that lived an unexpected unforgettable adventure. I just can't fathom that it would end so suddenly."
He continued, "You will forever be in my heart."
Boykin was 45 at the time of his passing.