This Is What Kimberly J. Brown Looks Like Today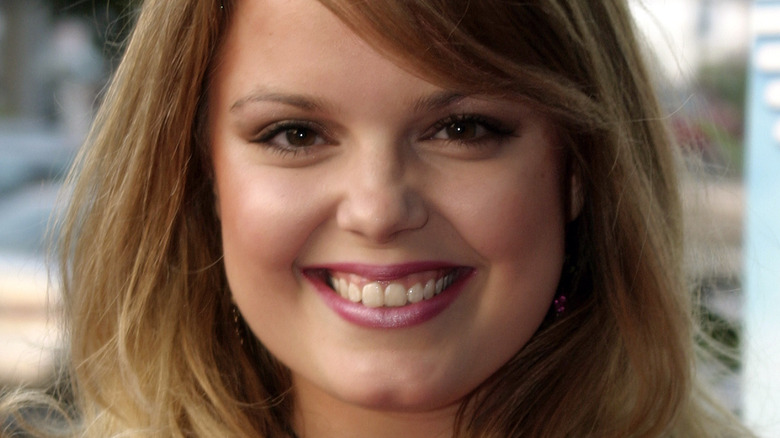 Tinseltown/Shutterstock
If you're a fan of the Disney Channel Original Movie "Halloweentown," you may recall that actor Kimberly J. Brown played Marnie in what has become an iconic holiday film, which also starred the late Debbie Reynolds. Today, Brown is 36 (she'll turn 37 in November), and is still working in the entertainment industry. Most recently, she played Nurse Chloe on 15 episodes of "General Hospital." She has also appeared in a number of short films, like "Wrong Side of 25" and "Hell, California." 
While fans may applaud the strides the actor has made over the years, they may be even more excited to learn that Brown is currently dating her "Halloweentown II: Kalabar's Revenge" co-star, Daniel Kountz. The two started dating a few years ago, and in a TikTok video, Brown even admitted that the two lost touch for over a decade after shooting. It was when Brown asked Kountz to appear in a comedy sketch for her YouTube channel that the two rekindled their friendship, and that gave way to a romance. What do we know about their relationship, and what does Brown look like today? 
Kimberly J. Brown wrote a Halloween-themed children's book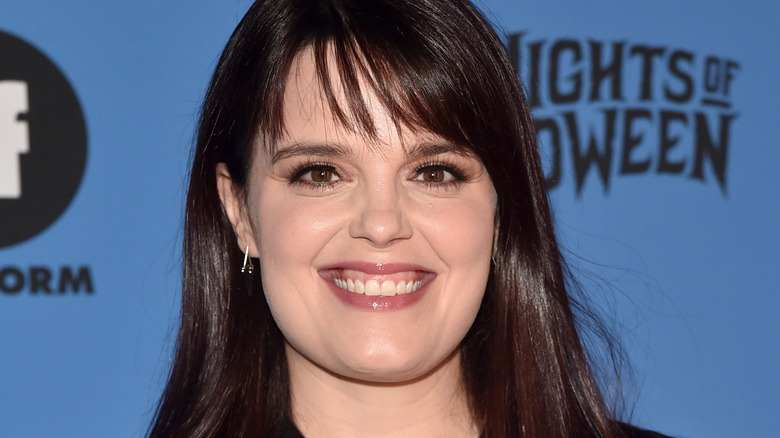 Alberto E. Rodriguez/Getty Images
One of Kimberly J. Brown's more recent interviews was with The Chronicle in 2018. Asked by the outlet why she believes "Halloweentown" became a cult-classic, Brown said, "I think beyond the film celebrating a holiday that is open to so much possibility, the idea of dressing up in costume and pretending to be somebody else ... I think there were probably fewer movies where the subject of Halloween is celebrated in a family friendly manner."
She was also asked how the fame of the films has impacted her life. "I think with social media the way it is now, certainly over time I've watched different memes being made and different comments from people on social media, and then I would meet more and more fans that had grown up with me and are also showing it to their kids now, or people seeing it for the first time ... it's just incredible," the actor said.
Brown also revealed that she has written a Halloween-themed children's book and even worked on the illustrations. In Brown's words, "It's a fun, magical pumpkin patch story for Halloween and the fall season" (per The Chronicle). Brown shared that she likes "creating things," and these days, she's working on developing feature films. "I'm not sure that I'm the type that would fully sit down and write a script, but never say never," she said. 
Kimberly J. Brown has quite the YouTube following
In addition to multiple guest star appearances on shows like "Law & Order: SVU" and "Love Winter Sun" and "Crossword Mysteries: Proposing Murder," Kimberly J. Brown assists in running an Etsy shop that sells "Halloweentown"-themed merchandise, according to Us Weekly. More notably, she has a YouTube channel with more than 36,000 subscribers. 
But it's Brown's relationship with Daniel Kountz that has fascinated the public. In 2018, Brown told Bustle, "We've kept in touch over the years since we wrapped the second movie, and we've been friends on social media for a while. We hadn't seen each other in a bit, and I wanted him to be in some of my original comedy sessions that I shoot for my YouTube channel."
Asked how fans have responded to the relationship, Brown added, "The response to that was amazing. There's a fine line with being in the public eye and the media and my personal life, but it's been pretty funny to watch the fans' responses." One look at Brown's Instagram makes it clear that the couple is happy and thriving today. Recently, they even posted a Halloween-themed picture together.