The Real Reason George Eads Was Fired From CSI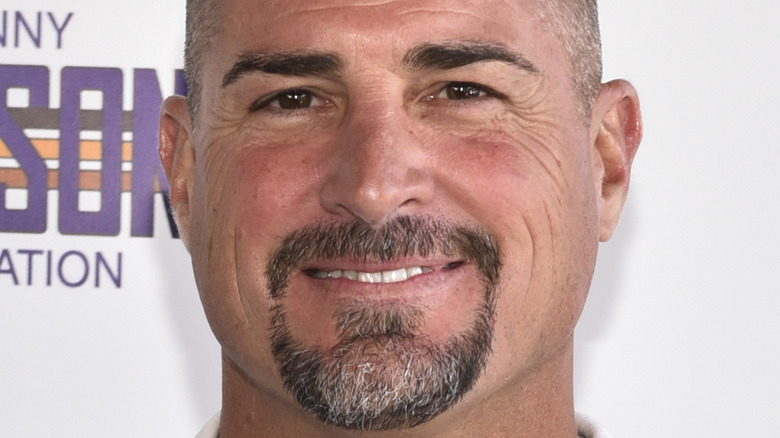 Rodin Eckenroth/Getty Images
George Eads rose to fame playing the role of Nick Stokes on the CBS series, "CSI: Crime Scene Investigation." He booked the job in 2000 and remained one of the show's leads until 2014, when Variety announced that he would be leaving the series after 15 seasons. "It's been difficult," Eads said of leaving in a 2015 interview with CSI Files. "You continue to learn with every passing year in this business and you have to roll with the punches. In the end I've just learned — and I'm learning — that sometimes change is good and things happen for a reason."
Since then, the actor has gone on to appear in a number of other well-known series, from "MacGyver" to "This Is Us," in which he played the role of Coach. But what was it that led to the actor's exit from "CSI: Crime Scene Investigation"? For years, rumors have swirled that the actor was embroiled in an on-set altercation that had him fired — but what really went down? 
George Eads was temporarily let go from the show in 2004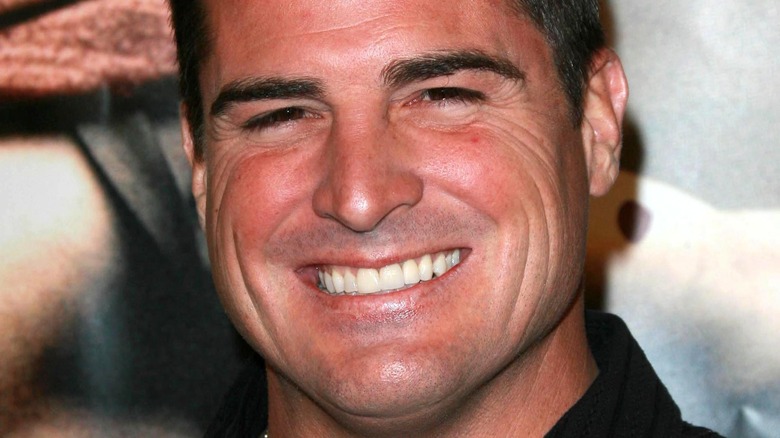 s_bukley/Shutterstock
The drama dates back to 2004, when George Eads was briefly let go from "CSI: Crime Scene Investigation." At the time, an article from Entertainment Weekly revealed that Eads was vying to get his job back on the show after CBS fired both him and his costar, Jorja Fox. According to the outlet, the network claimed that the two had skipped work to "hold out for pay raises." The outlet subsequently quoted Eads as saying it was all a "big misunderstanding;" Eads claimed he had simply overslept. 
Eads told Entertainment Weekly of CBS chief Les Moonves, "I think I'm dealing with a man who's kind of cut from the same piece of leather I am." He insisted he had attempted to apologize to Moonves, but was unable to reach the executive. According to a separate Entertainment Weekly article, Eads was only fired for about a week before returning. 
Eads has not changed the story that his brief absence from the show had nothing to do with his contract or money. But even though Eads insisted on a number of occasions that the situation was not money-related, for years, outlets continued to describe it as a "salary standoff," in the words of The Hollywood Reporter, further muddying the waters.
George Eads was involved in an 'altercation' with a writer on the show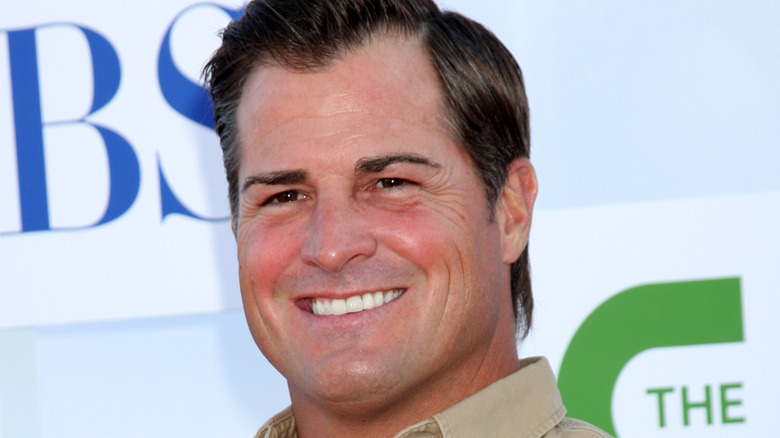 Kathy Hutchins/Shutterstock
Almost a decade after his brief firing, George Eads had another disruption in his tenure with  "CSI: Crime Scene Investigation." In August 2013, The Hollywood Reporter reported that Eads had been involved in an argument with a pregnant writer on the show, and would be taking a leave of absence from its 14th season. A CBS TV Studios representative said in a statement to the outlet, "George Eads will not appear in several episodes during the first half of the season. We look forward to him returning to 'CSI' very soon."
The Hollywood Reporter wrote that this time, the confrontation had nothing to do with salary, but Eads was "unhappy with the creative direction of his character." It added that his opinions contradicted those of a co-writer who was eight months pregnant. Reports indicated that when the showrunner, Carol Mendelsohn, heard about the argument, she had a meeting with Eads in which he threatened to quit. 
A spokesman for Eads later confirmed to the outlet that he would miss "several episodes" due to a "behind-closed-doors disagreement with a CSI showrunner." In November 2014, TV Line announced that Eads would be parting ways with the show after its 15th season for good.