Christopher Meloni's Daughter Has Grown Up To Be Gorgeous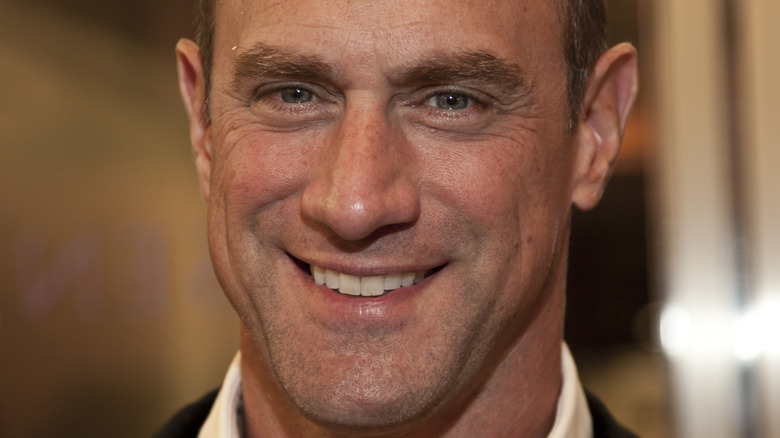 lev radin/Shutterstock
You know him for his many years playing the role of Detective Elliot Stabler on NBC's "Law & Order: SVU," but what do you know about his role as a father? Christopher Meloni, who is 60, has two children with wife Doris Sherman Williams. The eldest is daughter Sophia Eva Pietra Meloni, who is 20, and the youngest is son Dante Amadeo Meloni, who is 17. Fun fact? His co-star on "Law & Order: SVU," Mariska Hargitay, is Sophia's godmother. 
In June 2021, Christopher received a hysterical gift from his daughter for Father's Day — a framed photo of a tweet from a fan that read, "I saw Chris Meloni, one of the toughest tough guys on television, failing to control two toddlers at a brunch at Columbus Circle circa 2007." He captioned the Instagram, "Belated Fathers Day gift from @sophiaemeloni #Bestgiftever." What does his stunning daughter look like today? And what's she up to? Let's dive in.
Christopher Meloni's kids think he's a 'little crazy'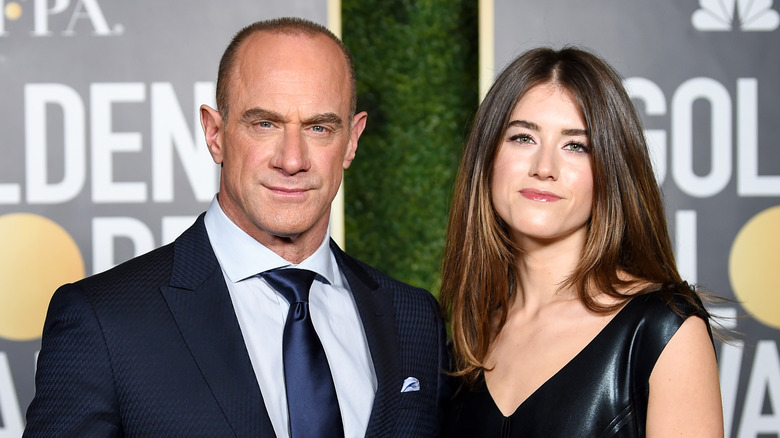 Dimitrios Kambouris/Getty Images
In a 2014 interview with USA Today, Christopher Meloni opened up about life at home. Discussing Sophia Meloni, he shared, "My daughter found out that dance wasn't being offered at her school this semester, so she wasn't going to have a sport. We said, 'You have to do something.' She decided on ballet, and we guided her on how to do that." 
In the same interview, Christopher was asked how his children would describe him. He replied, "I think my kids would call me a little crazy. I'm very physical, very affectionate. I'm also very disciplined and focused on education. That's one thing that was instilled in me, one place in life where there's no compromise." He added that Sophia is "challenged" by the piano but he advocates the arts or athletics, so they can find an outlet to express themselves. He said, "I try to encourage that and say, 'Please trust me. Wondrous things will happen on this journey of pain.'"
Sophia Meloni felt 'fear' about turning 20
Sophia Meloni grew up in New York City. When her parent's home was featured in Architectural Digest in 2017, Sophia's mother, Doris Sherman Williams, told the outlet about her children and the family's home: "They love it." She added that the apartment came equipped with "two different living areas off the main one—so the kids have their space, we ours." 
While little is known about Sophia, she transparently documents her life on Instagram. In March 2021, she wrote a post for her birthday that read, "How I feel about being 20. Pure fear. New decade. New life. I'm still waiting for birthday wishes from my middle school flames. Nevertheless, I am joyful if elderly."
The 20-year-old graduated from Marlborough School, where she wrote for the school's student newspaper, The Ultra Violet. In 2019, she wrote a piece titled, "View From the Bottom." The conclusion of the comical piece reads, "So if I have any advice for you, it's to not engage with persons you meet in an online forum. Leave the questionable field work to me and stick to school-sanctioned events to get your social thrills."