What Big New Job Did Britney Spears' Fiance Sam Asghari Just Land?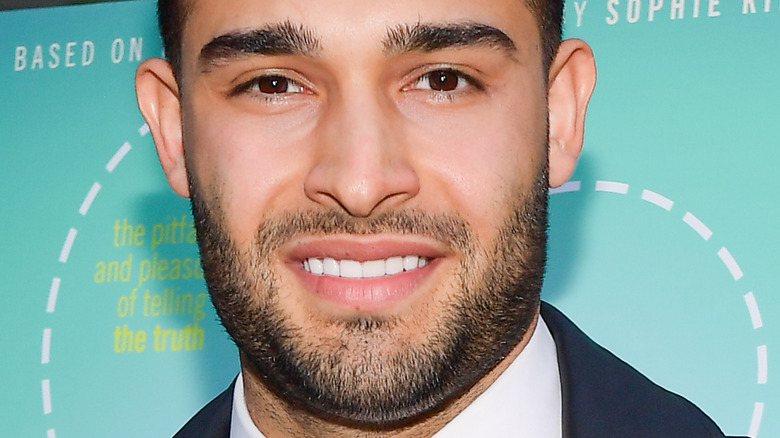 Matt Winkelmeyer/Getty Images
Sam Asghari has been known as Britney Spears' boyfriend for years, but he's also someone who has had some pretty high aspirations for himself. He met the pop star on the set of her 2016 video for "Slumber Party," and since then, he has had minor roles in television series such as the long-running "NCIS," "The Family Business," and "Black Monday," per IMDb. And, while he's certainly becoming a more prominent fixture in the entertainment industry, Asghari told Men's Health that he wants his feet to remain firmly on the ground. "Fame is not a job," he told the publication. "So I don't want to take it too seriously. And I don't think that's ever going to change, to be honest. I don't want to mess with my happiness or mess with my spirit. No fame in the world is worth that."
With that said though, Asghari just landed himself a new job with one of the biggest (and most controversial) names in Hollywood. Here's what you need to know.
Sam Asghari wants to achieve superhero status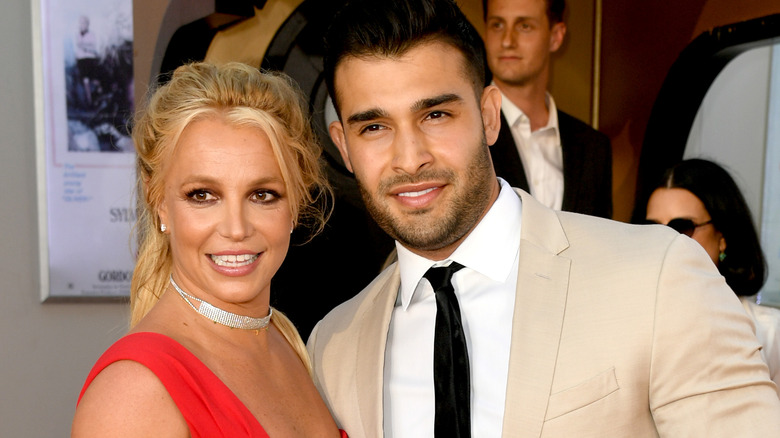 Kevin Winter/Getty Images
According to the New York Post, Sam Asghari is making his way up the Hollywood chain. Britney Spears' main squeeze reportedly landed his first co-starring role in a film called "Hot Seat" with actor Mel Gibson. And, while there's no doubt that this role will give his IMDb page the major credit it needs, Asghari told Variety that his ultimate goal is to become a Hollywood A-list action star. He put it this way: "My ultimate goal is to be the first Middle Easterner that plays a superhero. Marvel or anybody — they should give me a call." 
He also said he's going through multiple types of training in an effort to emulate other action greats. "I'm doing a lot of MMA training, I'm doing a lot of gun- and stunt-training to be a well-rounded actor such as Tom Cruise, such as Jason Statham," Asghari explained. "Like I said, I want to do action, but I want to be able to do drama as well. This is my craft, and I want to accomplish it 100%."
When you have a fiancé like Spears by your side, then clearly anything is possible, right? Asghari might have already achieved that superhero status without even knowing it.