What Did Jada Pinkett Smith Just Admit About Her Intimate Life With Will Smith?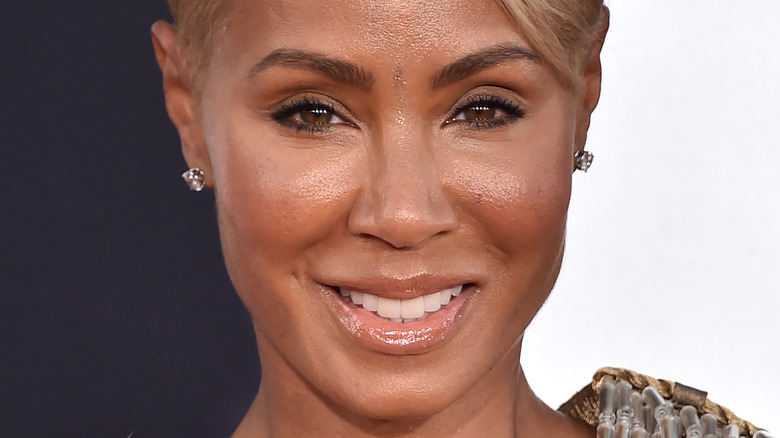 DFree/Shutterstock
Facebook's "Red Table Talk," hosted by the Jada Pinkett Smith, Adrienne Banfield-Norris, and Willow Smith, is known to spark up controversy. The mother, grandmother, and granddaughter, respectively, have sat down with fellow celebs to open up about their lives and get to the bottom of some of Hollywood's biggest scandals.
For instance, friend of the Smiths, Jordyn Woods, appeared on "Red Table Talk" back in 2019 to detail what really happened between her and Tristan Thompson — a scandal that led to the end of her friendship with Kylie Jenner and relationship with the entire Kardashian family. Then in 2020, daughter of Lori Loughlin, Olivia Jade Giannulli, spoke out for the first time about her parents' prison sentence following to the college admission scandal that landed Giannulli a spot at the University of Southern California.
Yet, perhaps the most viral moment to come from "Red Table Talk" was the day Jada Pinkett Smith brought herself to the table to set the record straight about her "entanglement" with singer August Alsina during her 23-year marriage to actor Will Smith. A year after the episode, the "Suicide Squad" actor opened up to GQ about his wife's unbelief in a "conventional marriage" and how the public's "narrative" of their marriage is distorted. With rumors flying left and right about the Hollywood couple, it was only a matter of time until the status of their relationship became a topic of conversation again, and this time, the details are intimate.
Jada Pinkett Smith clarifies her comments on her sex life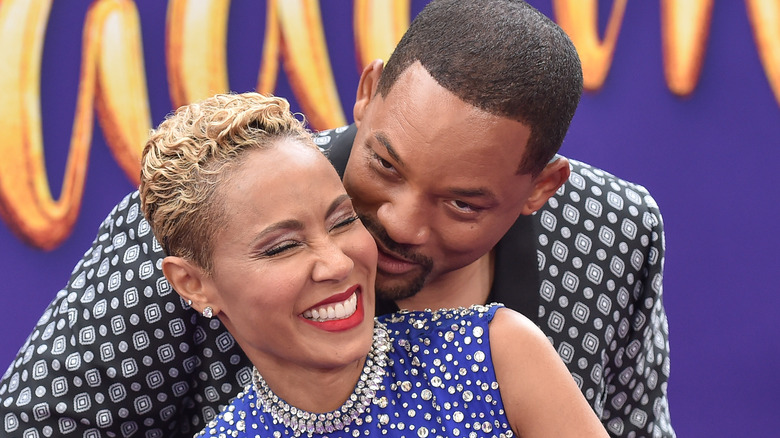 DFree/Shutterstock
Sitting down with Gwyneth Paltrow for the October 27 episode of "Red Table Talk," Jada Pinkett Smith revealed details surrounding her sex life that led to plenty of online chatter about her marriage.
Paltrow appeared on the show to promote her Netflix series "Sex, Love & Goop," and naturally steered the conversation toward healthy sex lives. "It's hard," Smith admitted. "The thing Will and I talk about a lot is the journey. We started in this at a very young age, you know, 22 years old. That's why the accountability part really hit for me because I think you expect your partner to know [what you need], especially when it comes to sex. It's like, 'Well, if you love me, you should know. If you love me, you should read my mind.' That's a huge pitfall." The actor acknowledged that while she understands such revealing communication can get "uncomfortable," it's necessary "because [sex is] something that we don't talk about a lot, and there's so much fantasy around it."
While social media quickly turned the "Girls Trip" star's words around to mean trouble in paradise in her own marriage, the celeb took to Twitter to clear the air and the conversation. "Only because I got time today. Stop making up headlines. Watch the @RedTableTalk I did with @GwynethPaltrow for yourselves.Will and I have NEVER had an issue in the bedroom. Thank you," she wrote.