How Kehlani Helped Halsey With Motherhood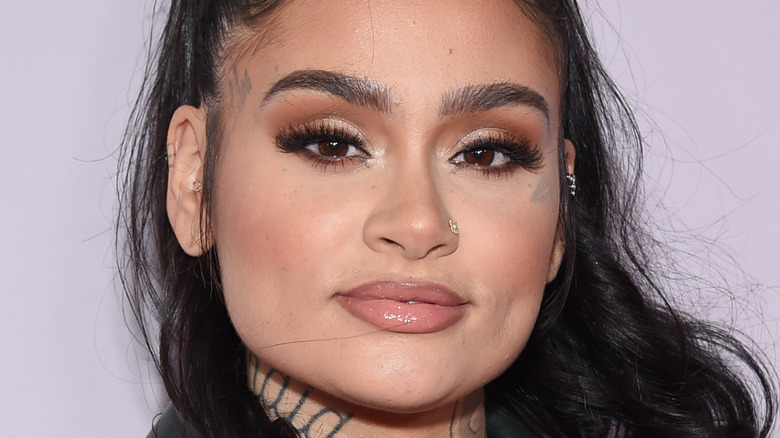 DFree/Shutterstock
Halsey, who gave birth to son Ender with boyfriend Alev Aydin in July, has been forthcoming about the ways in which he has changed their life. The singer (who goes by pronouns "she/they") shared with Billboard in late October that motherhood put a few things into perspective — not least of which being their career. "I'm glad we got to make this album when we did because being a mother to my son makes being a musician seem pretty boring," Halsey said of their August-released album, "If I Can't Have Love, I Want Power." "Something really amazing happened when I did have my son, which is the absolute, glorious eradication and death of my ego. Nothing matters when I go home to him. He thinks I'm perfect and great and everything," they added.
Apparently, Halsey had motherhood anxieties years prior to Ender's entrance, telling Rolling Stone in 2016 after having a miscarriage, "What happens? Do I lose my record deal? Do I lose everything? Or do I keep [the pregnancy]? What are the fans going to think? What are the moms going to think? What is the Midwest going to think?" Mothers and hopeful mothers and everyone in-between can relate, we're sure. 
Now, Halsey shared with their Twitter followers exactly how friend Kehlani eased their concerns about entering this phase of their life.
Halsey credits Kehlani for leading by example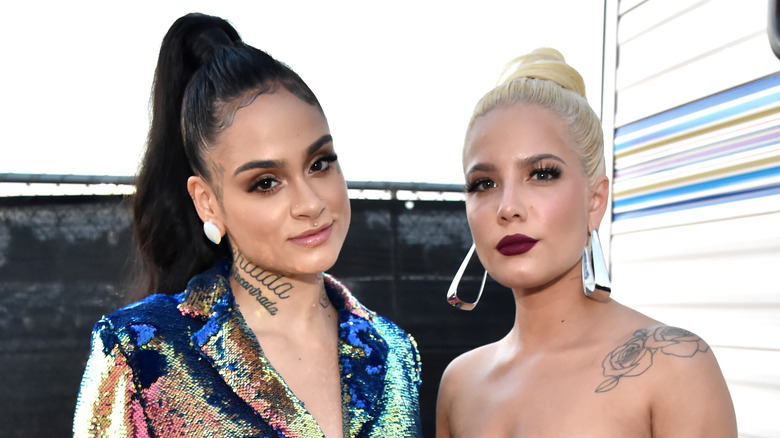 Kevin Mazur/Getty Images
Halsey wrote in an October 28 tweet that Kehlani (who opened for the former on tour in 2018, per Cool Accidents) has been key in aiding their transition into motherhood. "I just wanna say what a light @Kehlani was and has been for me since becoming a mom. They were an integral part of my calm and my peace approaching labor, by sharing so much of her journey with me and I have so much gratitude for them. Y'all don't understand," Halsey gushed. In a follow-up tweet that they "look up to" Kehlani, Halsey added, "People talk about artists supporting each other and she has led by example in the most personal way when I was entering really unfamiliar terrain."
Kehlani, who also updated their Twitter bio in December 2020 to note their pronouns "she/they," has been on the receiving end of Halsey's support as well. After the former's February 2020 break-up from rapper YG, Halsey made sure to show solidarity with them, writing in their Instagram post (via Hot New Hip Hop), "Your positivity your light and your kindness will never be dulled by someone else's darkness. Maybe for a moment. But you persevere. You are the realest of the real mama." 
The two's friendship clearly touched fans, with one commenting on Halsey's tweets about Kehlani, "I'm so glad you guys have each other. You are both wonderful human beings and honestly such lights in this world."