Harry Styles Admits He's 'Never Felt The Need' To Label His Sexuality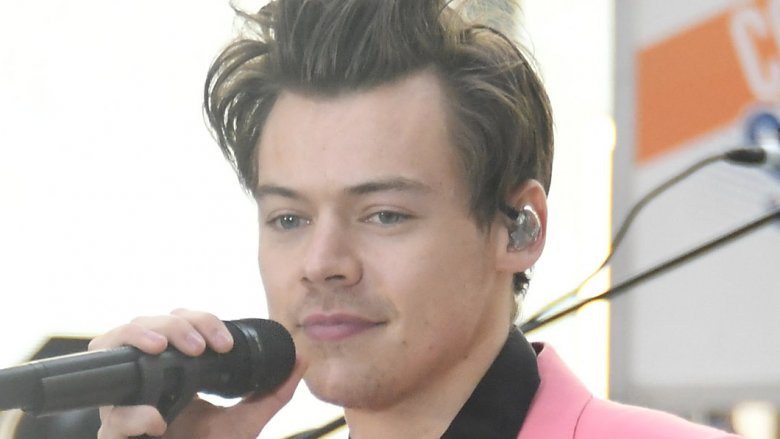 Getty Images
As far as Harry Styles is concerned, his sexuality isn't set in stone.
In an interview with The Sun, published on May 14, 2017, the former One Direction star got very candid when asked about sexuality in pop music and, more specifically, his thoughts on Miley Cyrus' recent coming out as pansexual.
"Being in a creative field, it's important to be progressive. People doing stuff like that is great. It's weird for me—everyone should just be who they want to be," the 23-year-old said. "It's tough to justify somebody having to answer to someone else about stuff like that."'
When it comes to his own sexuality, Styles says that he's "never felt the need" to put a label on it. "I don't feel like it's something I've ever felt like I have to explain about myself," he stated.
However, Styles sang a slightly different tune in 2013 when he denied being bisexual in an interview with British GQ.
In terms of his current love life, Styles is reportedly dating British food blogger Tess Ward. But it seems Styles wasn't as keen to open up about the new relationship as he was about his sexual orientation.
"I try not to overthink too much. I don't really talk about it, I guess. The rollercoaster affects different people in different ways. One of the ways that helps me dealing with that is compartmentalizing between working," the "Sign of the Times" singer said. "All that stuff, for me, is just a different thing."
Styles wasn't very willing to dish out details about his past relationships either, and when asked about whether or not he was friends with any of his ex-girlfriends, he replied with a smirk, "Everyone should be friends, right?"
For now, fans will have to continue investigating Styles' new songs like "Two Ghosts" for clues about his past relationships with former famous flames.