What Happened When Prince Charles Met Up With Leonardo DiCaprio?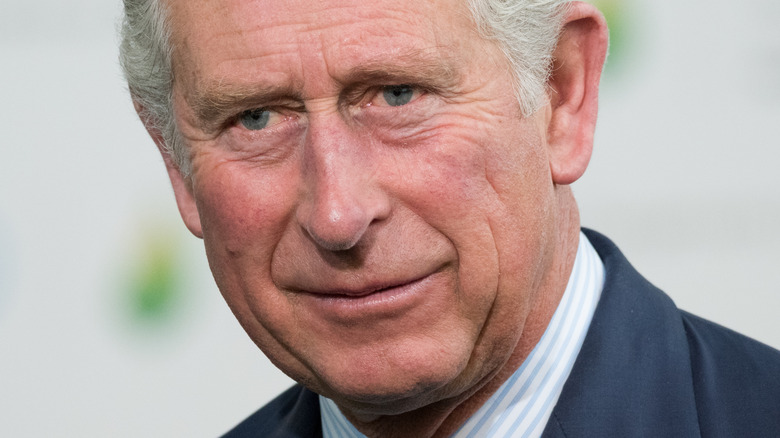 Frederic Legrand - COMEO/Shutterstock
Prince Charles has been making waves at the United Nations' Climate Change Conference in Glasgow, Scotland as of late. Representing the royal family in light of Queen Elizabeth's absence due to doctors' requests for her to rest, Charles has been mingling with the world's elite in an effort to push climate reform. Alongside Charles himself, Spanish President Pedro Sánchez, President Joe Biden, British Prime Minister Boris Johnson, and more were also in attendance for the global summit.
The conference, known colloquially as COP26, is an annual summit that sees world leaders congregate to develop solutions combating climate change. In August, AP noted that COP26 will see an attendance of over 20,000 people from nearly 200 countries over the course of its 12-day run. With an attendance that large (especially during the pandemic!), there are bound to be some familiar faces outside of the political upper echelon there.
In fact, there's one particular star who made an appearance at the summit: Hollywood's own Leonardo DiCaprio! DiCaprio, who recently teamed with Prince Harry to combat oil drilling in the Okavango River Basin, has made it clear where he stands on climate-related issues and was even spotted hanging with Prince Charles at COP26. Here's what transpired.
Leo DiCaprio mixed it up with Prince Charles and Stella McCartney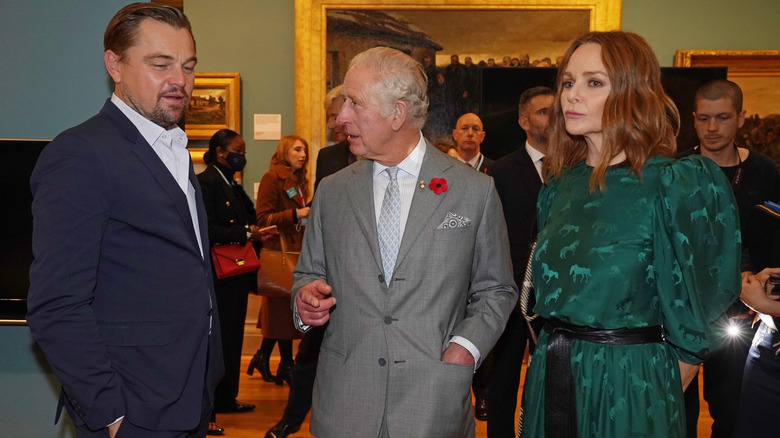 Wpa Pool/Getty Images
Leonardo DiCaprio, Prince Charles, and Stella McCartney — an unorthodox trio to say the least, but nevertheless, the three are bonded by their mutual interest in solving climate-related problems. According to People, the three megastars in their respective circles were seen conversing at Scotland's Kelvingrove Art Gallery and Museum during day three of the United Nations' Climate Change Conference (COP26).
While it wasn't divulged exactly what was discussed, we do know that all three are very passionate when it comes to climate reform. Throughout his royal career, Charles has made it a point to tackle environmental issues, even stating, "There is an amazing amount that can be done. It is a combined responsibility of all of us, the public sector, private sector and civil society" (per his official website). Furthermore, DiCaprio, alongside Prince Harry, has called "for an immediate moratorium on oil and gas drilling in the Okavango River Basin" (via Re:wild).
McCartney, a prominent fashion designer and daughter of the Beatles' own Paul McCartney, also voiced concerns over environmental issues in her industry. Talking to Sky News in June, she stated, "I don't think anyone really knows that the fashion industry is one of the most harmful industries." Stella also noted that she's "managed to source a sustainable wood pulp in Sweden" in her efforts to preserve the environment and succeed in the fashion industry simultaneously.