Was This Famous Ex Of Princess Diana Her One True Love?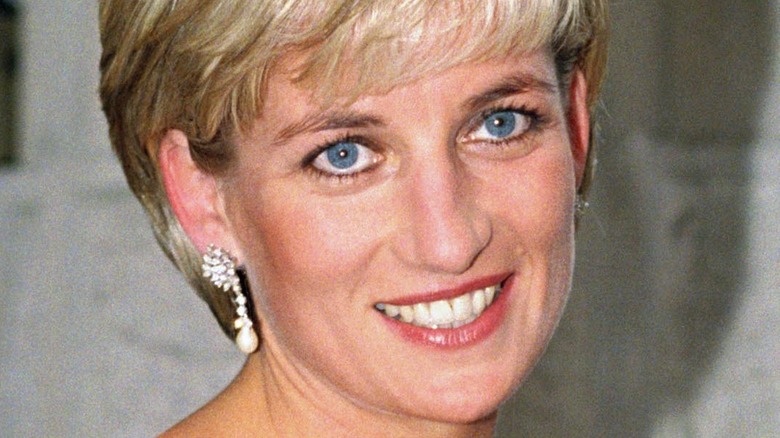 Antony Jones/Getty Images
They say the course of true love never runs smoothly, but few people have faced choppier waters in their pursuit of a happy ending than the late Princess Diana. Globally adored for her selfless charity work and extraordinary kindness, the former Princess of Wales struggled behind the scenes with a tumultuous personal life, not least of which included her messy divorce from Prince Charles in 1996. Despite a string of disastrous relationships following (and during) the marriage, Diana finally seemed to find happiness with Dodi Fayed — before their story came to a tragic end when both were killed in a car crash in 1997, as per BBC.
However, some reports have circulated that Fayed, whose father claims was Diana's fiancé at the time of their deaths, was not truly the love of her life. That honor allegedly belonged to an ex of hers, whom she couldn't be with for a myriad of complicated reasons. So, who is this mysterious former flame? And why couldn't they live happily ever after?
Why couldn't Princess Diana be with her one true love?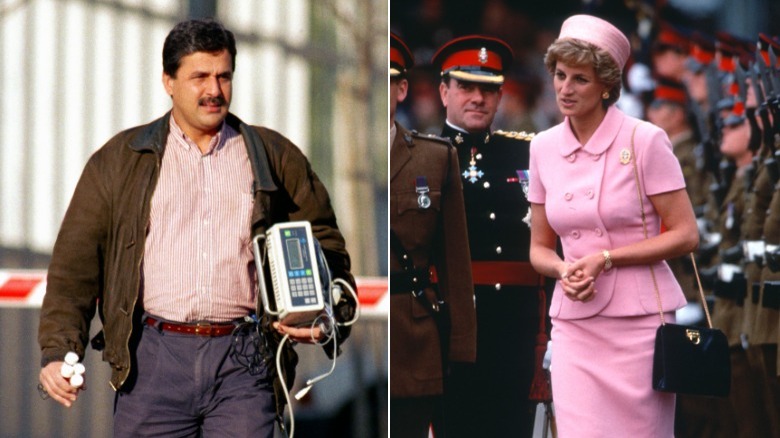 Antony Jones, Anwar Hussein/Getty Images
Princess Diana's life story constantly flipped between fairytale romance and tragic drama. Her first meeting with Hasnat Khan, a dashing British-Pakistani heart surgeon, certainly sounds like a classic rom-com moment. Noticing him at the Royal Brompton Hospital, Diana apparently shouted "Oi, where are you going?" to grab his attention, per the Daily Mail. The couple went on to date for a number of years, with Diana spending time with Khan's family in Lahore, and the surgeon even meeting her young sons.
But Khan, whom Diana described as "Mr. Wonderful", had no interest in the trappings of royal wealth and glamor, reportedly turning down expensive gifts (such a car) from the smitten princess, according to Vanity Fair. In an Us Weekly interview (via Express) Emma Cooper, executive producer of a CNN series on Diana's life, claimed that the relationship ended when Khan "just couldn't step into that world", elaborating that marrying a royal "comes at a price" — a fact now made further evident by the treatment of Meghan Markle. Cooper went on to speculate that the heartbreak of losing Khan drove Diana to "settle" with Dodi Fayed.
Khan himself has kept a dignified silence about their split, telling the Daily Mail in 2008, "I'm sorry, but that's something I cannot talk about." However, he still seemed to hold Diana in high regard: "She actually did things. Now she has gone, there is a huge vacuum — she has left a gap."