What We Know About The Tragic Death On Location Of Indiana Jones 5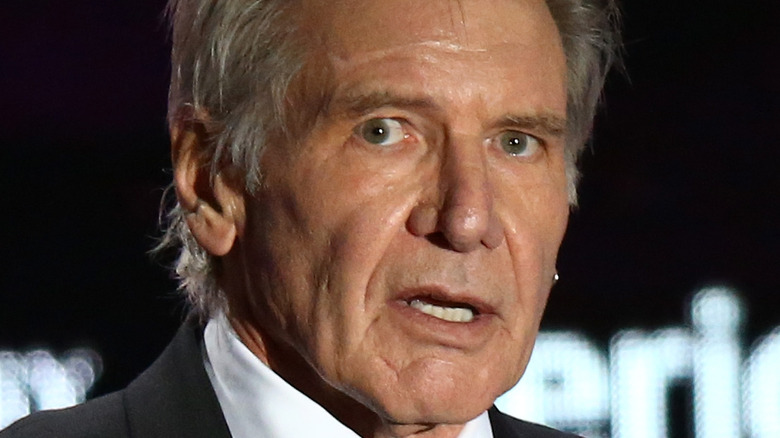 Mark Davis/Getty Images
Plenty of professionals in the entertainment industry are working hard to make changes that will hopefully ensure that sets are safer for those who make movies. Those efforts especially intensified after cinematographer Halyna Hutchins died on October 21 during an accident with a prop gun fired by Alec Baldwin.
While not all incidents that happen on set are tragically fatal, injuries are certainly not unheard of at all. For instance, back in June, Harrison Ford was seriously hurt while filming "Indiana Jones 5." Disney, the company behind the project, released a statement (via Deadline) explaining that while the star was "rehearsing for a fight scene," he "sustained an injury involving his shoulder." According to the New York Post, Ford took three months to heal, during which time work on the film was paused.
Although Ford was eventually able to recover and return to work on the movie, a crew member has now sadly been found dead. However, in this case, the circumstances don't seem to have to do with an onset accident, but something very different.
Nic Cupac's death wasn't production-related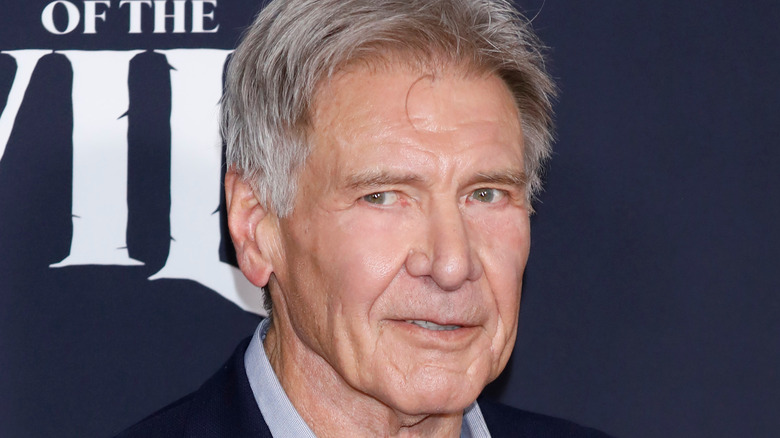 Kathy Hutchins/Shutterstock
Harrison Ford had only been back on the set of "Indiana Jones 5" for two weeks when tragedy struck, according to the New York Post. Nic Cupac, who was a camera operator working on the movie in Morocco, died at the age of 54. Disney confirmed the death with the outlet, explaining that Cupac had been in his hotel room where he had been staying in Fes, while The Sun reported natural causes as the reason for his death. Although it doesn't seem like Ford has commented on the situation, a representative for the film told the Post that Cupac's "sudden passing was not production related."
The Sun also noted that Cupac had been in Morocco to help put together a scene involving a rickshaw. While that might not initially sound exciting, it apparently involved a key stunt, requiring 100 crew members to be flown in to create. Cupac had also worked as a camera operator and grip on plenty of popular movies throughout the years, per IMDb, including "Guardians of the Galaxy," "Star Wars: Episode VIII — The Last Jedi," "Jurassic World: Fallen Kingdom," and "Cruella."
"Our hearts go out to the family and friends of Nic Cupac, an incredibly talented colleague and member of the film community who will be greatly missed," the representative added. The Sun added that many who knew Cupac felt the same, with one saying, "I'm heartbroken. Nic was such a lovely man." Likewise, our condolences go out to Cupac's family, friends, and peers.