Bill Cosby Comments On Sexual Assault Allegations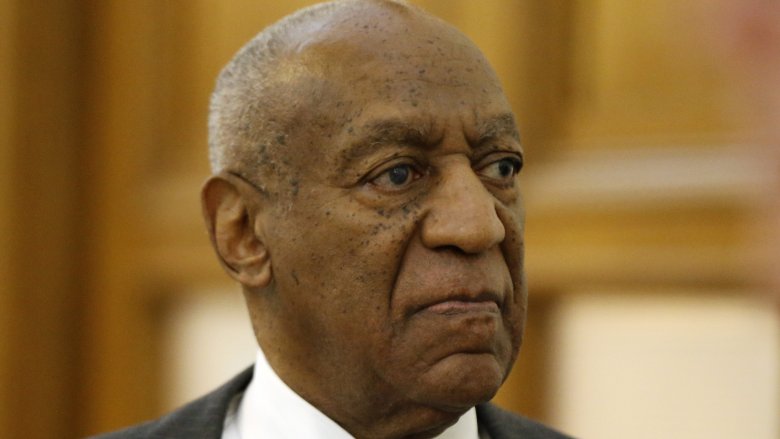 Getty Images
Bill Cosby recently spoke out about the allegations of sexual assault made against him.
On May 16, 2017, Cosby engaged in his first public interview in two years with radio host Michael Smerconish (via AOL). During their exchange, Smerconish asked the comedian how the number of women that have come forward accusing him of sexual assault has impacted his public perception.
"I think that the numbers came because the numbers prior to the numbers didn't work," Cosby answered. "So the piling on so to speak is a way, and certainly an impressive way, to get public opinion to come to the other side."
"Are you telling me that they're all lying?" Smerconish countered.
"You know better than that," the 79-year-old, who recently revealed that he is blind, responded. "I won't and I cannot answer that. It's really not fair and you know that because all I have to do is say something similar to that and next thing I know the postman is carrying a big bag...defamation, defamation, defamation."
In the interview with Smerconish, Cosby, who's been accused of drugging and/or sexually assaulting more than 50 women, announced that he would not be testifying at the upcoming June 5, 2017 trial regarding the alleged 2004 assault of Andrea Constand. Cosby also spoke of wanting to "drive people to make changes in themselves" but could not announce any planned tours on the advice of his legal team.
NBC News notes that Smerconish also asked Cosby if he thought the allegations against him could be motivated by racism. "Could be, could be," Cosby responded. "There are so many tentacles...nefarious is a great word."
When the Sirius XM radio host pointed out that several of Cosby's accusers are also black, Cosby stated, "When you look at the power structure, and when you look at individuals, there are some people who can very well be motivated by whether or not they're going to work. Or whether or not they might be able to get back at someone."
He continued, "So if it's in terms of whatever the choice is, I think that you can also examine individuals and situations and they will come out differently. So it's not all, it's not every, but I do think that there's some."