How Nick Lachey Feels About Moving To Hawaii For His Wife's New NCIS Role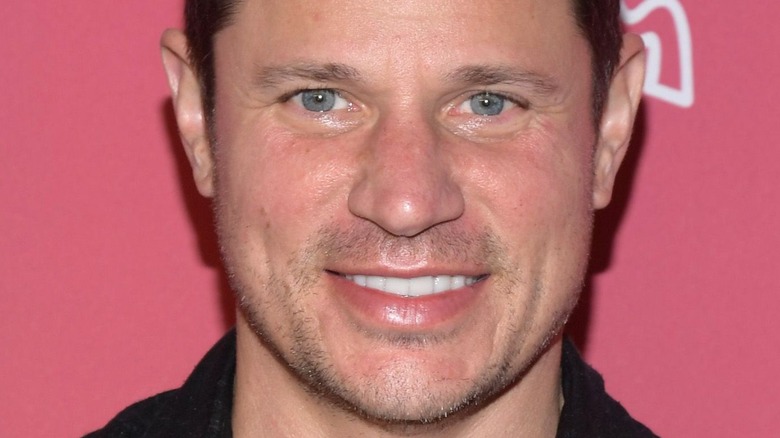 Jason Kempin/Getty Images
There comes a point in any long-term relationship when you have to face a difficult compromise. Sometimes, staying together means making sacrifices, and sometimes the burden falls more heavily on one party than the other. Just take Nick Lachey: the 98 Degrees singer recently had to make a tough choice to support his wife, Vanessa Lachey — namely by moving to an island paradise.
Vanessa, who has been married to Nick since 2011, scored the lead role in the latest "NCIS" spinoff "NCIS: Hawaii," per Deadline. As the title implies, the shooting mainly took place in the scenic Pacific Ocean archipelago, meaning that the former "Total Request Live" VJ would have to spend a significant amount of time away from Nick and their three kids. Thankfully, that wasn't necessary, as the whole family opted to relocate with her instead.
But, while Hawaii is a dream vacation destination, how does Nick Lachey feel about actually uprooting his life and moving there? Read on to find out.
Nick Lachey called the move 'a total life adjustment'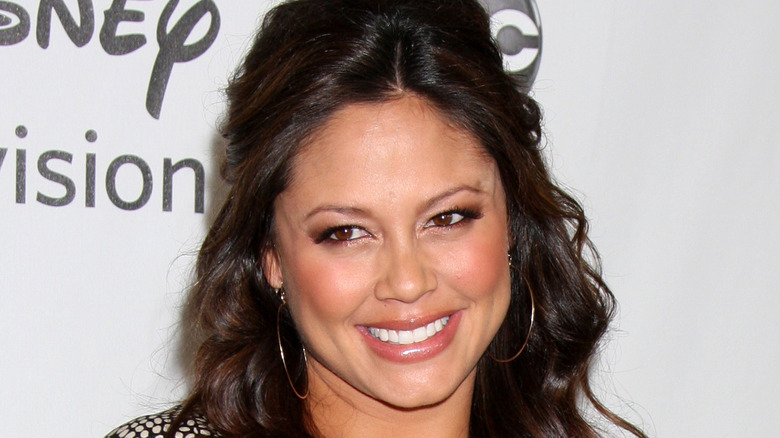 Kathy Hutchins/Shutterstock
When it comes to sacrifices, on a scale from throwing out the garbage to helping your spouse hide a body, moving to Hawaii to support your partner sounds like a pretty sweet deal. Indeed, Vanessa Lachey revealed to ET Online that her husband, Nick Lachey, initially responded with, "Hawaii, umm, it could be worse," when she raised the subject of relocating to him. However, moving to a new place is always a big adjustment, and Nick admits it took some getting used to, though noting to ET Online, "You can't complain about it."
However, the most important thing to Nick was supporting Vanessa in the role of a lifetime, telling her: "This is your time and you've been there in the past for me." Vanessa, who first came to prominence after being crowned Miss Teen USA in 1998, is making "NCIS" history as the first female lead in the long-running franchise, according to TVLine. In an emotional Instagram post, she revealed her joy at landing the role, captioning it, "Dreams do come true."
Who else did Nick and Vanessa Lachey bring to Hawaii?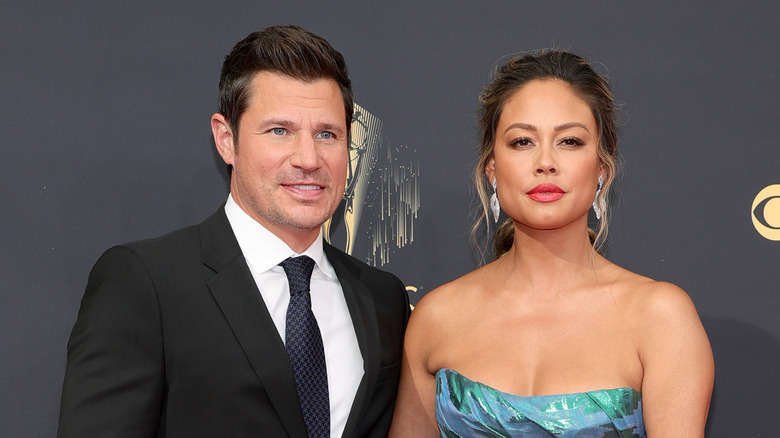 Rich Fury/Getty Images
Let's face it: When you're a famous celebrity, life is pretty good in general — but island life is probably even better. So it makes sense that Nick Lachey and Vanessa Lachey have settled nicely into their new world of sea, sunset, and surf. Their three children, Camden, Brooklyn, and Phoenix, even started going to school there, as Vanessa shared in an adorable Instagram pic. But, the family unit wasn't quite complete until recently.
"Believe it or not, I'm flying with our dogs Monday finally," Nick shared to ET Online, "Just want to get our dogs to go to Hawaii." With the fur-kids in tow, it seems that "The Masked Singer" winner is finally content with paradise, especially with his wife thriving in her role: "It's a great place to be and most importantly, she's at home on her show doing what she loves to do."
As for whether their stay is long-term, Nick certainly seems open to the idea. He said, "We're all loving it and it's good for the entire family. Hopefully we'll be there for the next 15 years."