Why Isn't Prince Harry Going To Wear An Army Uniform When Giving Out Medals To Armed Forces?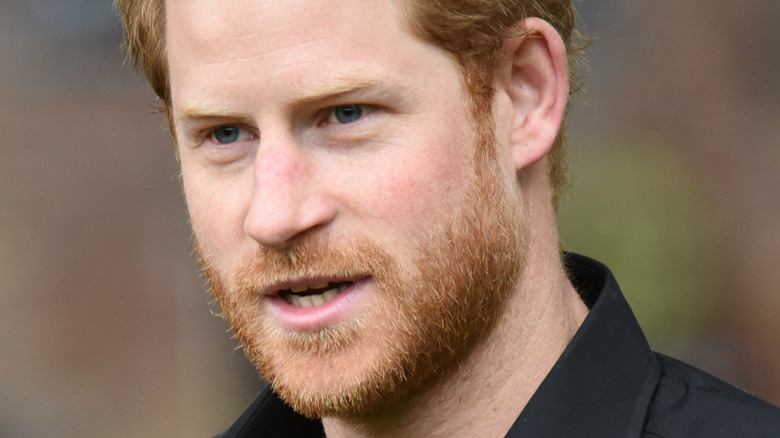 Bart Lenoir/Shutterstock
Prince Harry and Meghan Markle are returning to New York City on November 10. Harry is a special guest at the Salute to Freedom Gala, where he'll give medals to armed forces members. According to the Intrepid Museum's website, the gala "recognizes extraordinary leadership and honors the brave men and women who serve in defense of our nation." The prince spent ten years in the British Army, so why won't Harry wear his army uniform when he gives out medals at the event? The answer is complicated.
When Harry and Meghan stepped back as members of the British royal family, they had to give up a lot. Harry gave up his royal title, last name, home, and more to protect his family. And in October, a report from analytics platform Bot Sentinel found that the couple was the target of a Twitter hate campaign. "This campaign comes from people who know how to manipulate the algorithms, manipulate Twitter, stay under the wire to avoid detection and suspension," Bot Sentinel CEO Christopher Bouzy told BuzzFeed News. "This level of complexity comes from people who know how to do this stuff, who are paid to do this stuff."
With all the hate they've received, it certainly looks like Harry and Meghan made the right choice for their family. But it cost them, too. Here's why Harry isn't going to wear an army uniform when giving medals to members of the armed forces on November 10.
Prince Harry was stripped of his military titles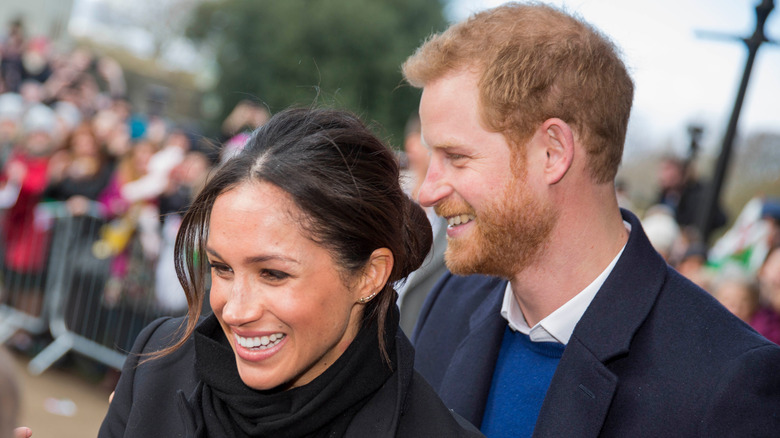 ComposedPix/Shutterstock
Prince Harry can't wear his military uniform to give out medals at the Salute to Freedom gala in New York City on November 10. Harry was stripped of his honorary military titles after stepping back from the royal family, per the Daily Mail. Harry served two tours in Afghanistan, but he was stripped of his beloved military position as Captain-General of the Royal Marines after Harry and Meghan stepped back from their roles as working members of the royal family.
The Sun reported in March 2020 that Harry said to Royal Marines officials, "I am so proud to have served as the Royal Marines Captain and am devastated that I am having to step down." A source told the outlet, "He told people he regretted having to stand down and pretty much said the decision had been forced on him." Harry confessed his feelings about his military role during his final event as Captain-General of the Royal Marines. The evening was bittersweet, with a source telling The Sun, "He is a genuine guy and you could see he was upset and emotional as this was one of the last times he would be in uniform among his men and women."
Still, there is one way Harry will be able to mark his military service at the upcoming gala. He'll be able to pin his medals to his suit at the event, per Express.