Harry And Meghan Just Took Another Step To Distance Themselves From The Royal Family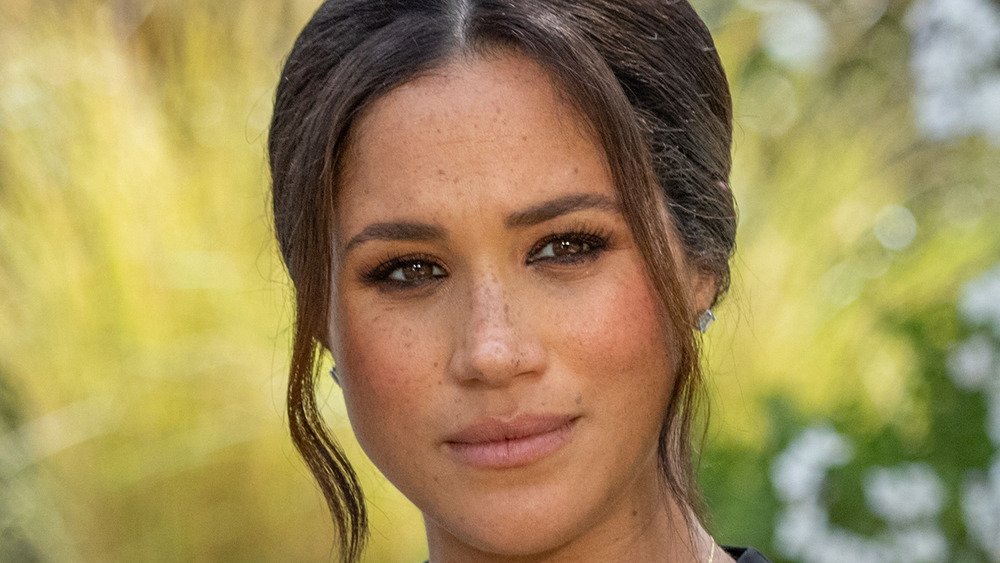 Handout/Getty Images
Prince Harry and Meghan Markle continue to distance themselves from the royal family. The couple first announced on Jan. 8, 2020 that they would be stepping back "as senior members of the royal family," per People. Just over a year after this announcement, Buckingham Palace declared they would not be returning as working royals. Instead, they set up a new life in California, while also announcing that they were expecting their second child.
These mean big changes for Harry and Meghan, changes that were brought up in the groundbreaking interview with Oprah Winfrey. Not only did the couple look forward, they also spoke about their time together within royal life and shed major light on what went on behind closed doors. After making some shocking (and horrifying) claims, Meghan received both empathy and backlash.
Positive or negative press aside, Harry and Meghan have been consistently clear about their wish to distance themselves from royal life, and they just did that again through one small but significant detail. Here's the story.
Meghan Markle uses the Archewell logo instead of a royal one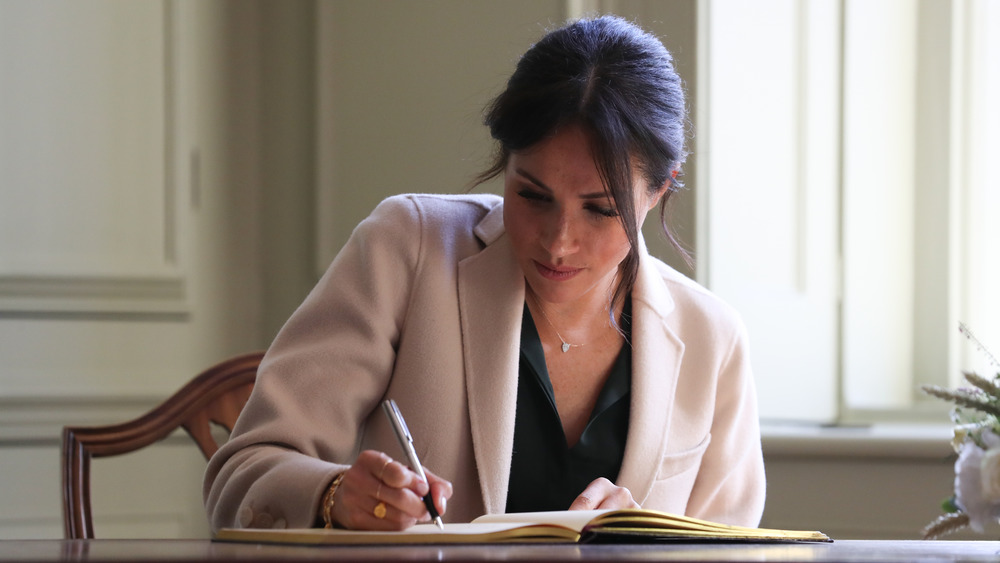 Wpa Pool/Getty Images
Prince Harry and Meghan Markle have dropped their royal monogram on their stationary letterhead. Prior to this, the couple used their royal cipher, which featured the letters "H" and "M" scripted together with a crown on top, according to The Mirror.
In 2020, Meghan visited the Robert Clack School in London, England, for International Women's Day. One year later, on March 8, 2021, Meghan wrote a letter to the students to commemorate the holiday and the stationary's letterhead featured the logo of their foundation, Archewell, instead. The same logo is evident on their Archewell website.
The couple's royal cipher was revealed after their wedding in 2018, according to the Daily Mail, however after Harry and Meghan stepped away from their royal duties, they received criticism for continuing to use it since the symbol of the crown obviously connotated a connection to royal life.
The Robert Clack School shared the letter from Meghan on Twitter on March 11, 2021, where the new logo is evident. While it might be a small detail, it's a significant step in Harry and Meghan's journey to find independence from the royal family.