What Did Princess Diana Leave Prince William In Her Will?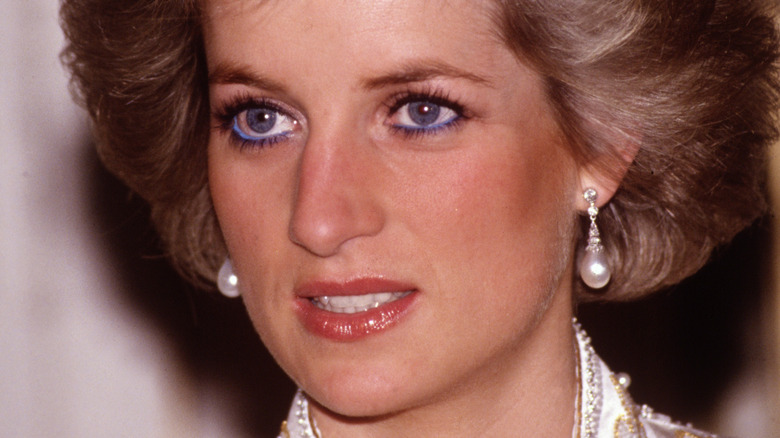 David Levenson/Getty Images
Two decades after her untimely death, the world still remembers and talks about Princess Diana. During her time as a royal, the late Princess of Wales carried out her duties with dignity and elegance — leaving a reverberant echo of model royal behavior. With her beauty, charming personality, and penchant for good moral deeds, Diana is still thought of fondly by royal experts and the public alike.
On top of her graceful demeanor, Diana was an exceptional mother. The mother of Prince William and Prince Harry not only left behind a hefty will for the two (via Associated Press), but she also helped raise them in becoming dutiful and conscientious men. Though the two were respectfully 15 years old and 12 years old when Diana tragically died, per Page Six, both William and Harry internalized the decade-plus relationship they had with their mother and have used her teachings to make the world a better place.
William and Harry would ultimately go on to become distinguished servicemen, though the two have gone in separate directions. With Harry officially moving on from full-time royal duties, he has even foregone royal funding (via Vanity Fair) and even took out a mortgage to finance his new California home. Meanwhile, William is bearing Diana's strengths as a leader back home with Kate Middleton, as the two help lead the royal family in a post-Megxit world. But while the elder son clearly inherited his mother's intangibles — what actual possessions did Princess Diana leave behind for Prince William?
Princess Diana prepared Prince William for financial success after her death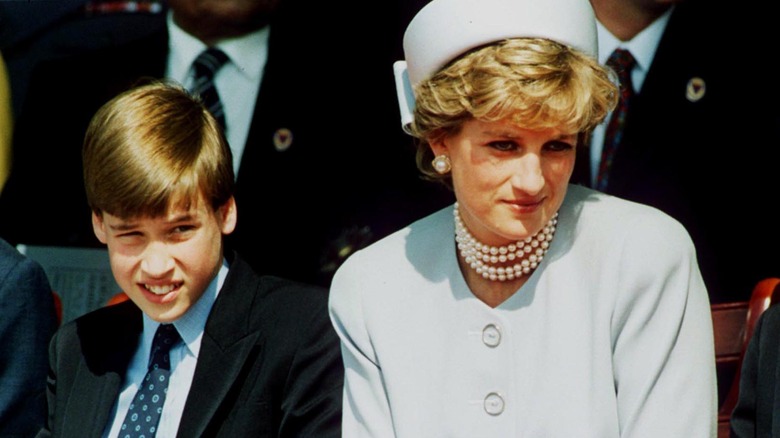 Anwar Hussein/Getty Images
According to Reader's Digest, four years before her death in 1997, Princess Diana ironed out a will that bequeathed some of her most prized possessions and finances to sons Prince William and Prince Harry. Perhaps one of the largest inheritances William received was a fraction of Diana's net worth. At the time of her death, Diana had an estimated net worth of £21.5 million, which, when converted and adjusted for inflation, would average out to be $51 to $57 million. (Though, per Forbes, it may have been half of that after estate tax. But either way you slice it, William surely received millions upon millions.)
The buck didn't stop there, however. Worthy noted that Diana also set up a "discretionary fund," which would see William and Harry, their future spouses (Kate Middleton and Meghan Markle, respectively, in this case), their children, and special charities receive £100,000 — equating to roughly around $136,000. The discretionary fund essentially acted as a cherry on top of what Diana already provided.
Diana also laid out the "residuary estate" (the remainder of her earnings) to be bequeathed to her children when they turned 25 years old, but that wish ultimately was not honored. According to Reader's Digest, the executors of Diana's trust (her mother and sister) changed the stipulations so that William and Harry received the residuary estate at age 30 instead — netting William a cool $16 million and Harry $14 million, per Us Weekly.
Princess Diana also left behind a treasure trove of material possessions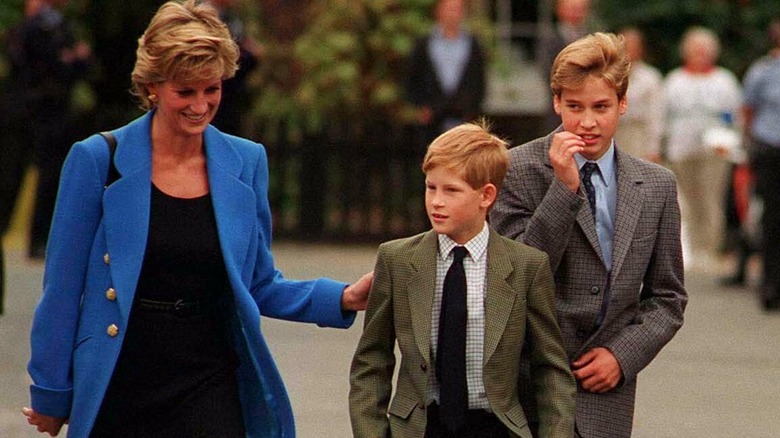 Anwar Hussein/Getty Images
Not only did the late Princess Diana leave behind a horde of money for Prince William and Prince Harry, but there were also several physical possessions listed in her will as well. One of the most revered possessions Diana handed down to her children was her immaculate wedding dress from when she tied the knot with Prince Charles. Interestingly enough, Reader's Digest notes that the dress was 25 feet in length and was the longest wedding dress ever worn in royal history!
Diana also bestowed upon her children a plethora of jewelry and other miscellaneous possessions. Reader's Digest mentioned that Diana reportedly left the jewelry behind as she wanted her son's spouses to eventually wear them. 75% of these possessions went to William and Harry, while the other 25% went to her godchildren.
Perhaps the most personal effect of Diana's will, however, was letting her children choose a keepsake of hers for them to keep. Harry chose his mother's engagement ring, but ultimately gave it up to William for his marriage to Kate Middleton. "Harry said to him, 'Wouldn't it be fitting if she had mummy's ring?'" former butler Paul Burrell recalled in the documentary "The Diana Story" (via INSIDER). William would also get Diana's Cartier watch, but he reportedly gave it up to Harry for unknown reasons (perhaps a friendly trade for the engagement ring?). Meghan Markle was seen rocking the watch in September 2020, per the Telegraph.