Why Fans Want James Corden To Stay Away From This Popular Upcoming Film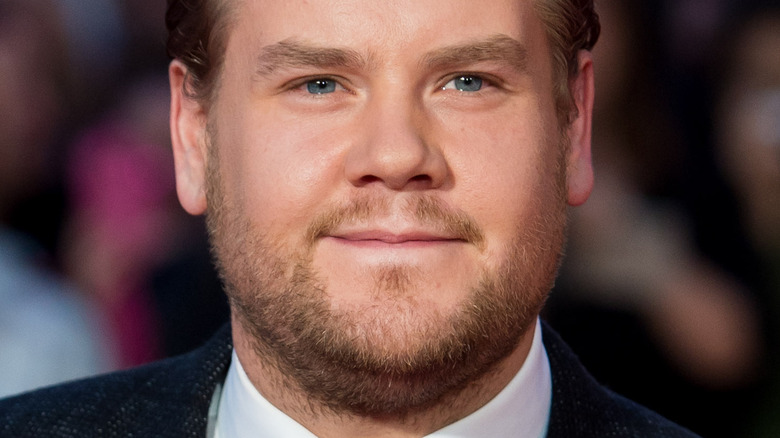 Ian Gavan/Getty Images
As "Mean Girls" character Gretchen Wieners once said, "You can't sit with us!" That seems to be the vibe in terms of James Corden and one upcoming project.
As reported by Variety on November 4, pop megastar Ariana Grande and actor Cynthia Erivo are set to star in the highly anticipated movie adaptation of the iconic Broadway musical, "Wicked." Shortly after the great news broke, Erivo took to Instagram to celebrate her new role as Elphaba — and Grande's upcoming portrayal of Glinda (the Good Witch). "Pink goes good with green," Erivo wrote in the caption of the post alluding to the characters' iconic colors, along with photos of her seemingly finding out the big news over video chat, a decadent pink and green floral arrangement, and a heartfelt note from her new co-star that read, "Dear Cynthia, honored doesn't even begin to cover it. I cannot wait to hug you. See you in Oz. All my love, Ari."
Alas, one famous movie-musical star appears to be missing from the celebrations: Mr. Corden, who arguably never misses the chance to join a buzzy adaptation. Yet, here's why so many fans are, perhaps hilariously, adamant that the actor and comedian stay far, far away from casting his spell on the beloved "Wicked."
Thousands of Wicked fans agree they don't want the curse of James Corden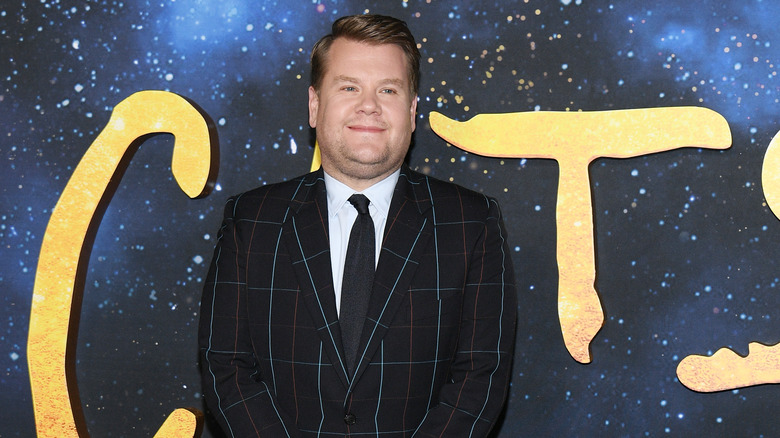 Dia Dipasupil/Getty Images
Shortly after it was announced that Ariana Grande and Cynthia Erivo would be starring in the new "Wicked" adaptation, one passionate fan wasted no time letting their thoughts be heard.
As reported by ScreenRant, one Mikel Miller took to the petition website Change.org to request that others join him in his quest to ensure that serial movie-musical star James Corden plays no part in the new film. "James Corden in no way shape or form should be in or near the production of Wicked the movie," he wrote before adding, "That's pretty much it." Yikes. 
Alas, it appears Miller is not alone. As of this writing, the recent petition has garnered more than 36,000 signatures out of its lofty goal of 50,000 ... and the numbers are climbing fast. But why all the hate? According to The Hollywood Reporter, in the court of public opinion, many people blame Corden for (or at least attach him to) the less-than-stellar reviews of adaptations like "Cats," "Cinderella," and more. One Twitter user echoed those same sentiments, writing, "In light of the recent Wicked news, all I'm asking is that James Corden is not involved as he is quite literally the kiss of death in the movie musical genre." "They better not cast James Corden in this WICKED musical," wrote another. As "Cats" and "Cinderella" are both critical flops, it may not be that "Wicked" to not want Corden involved.