The Huge Amount Of Debt Mariska Hargitay Was In Before Law & Order: SVU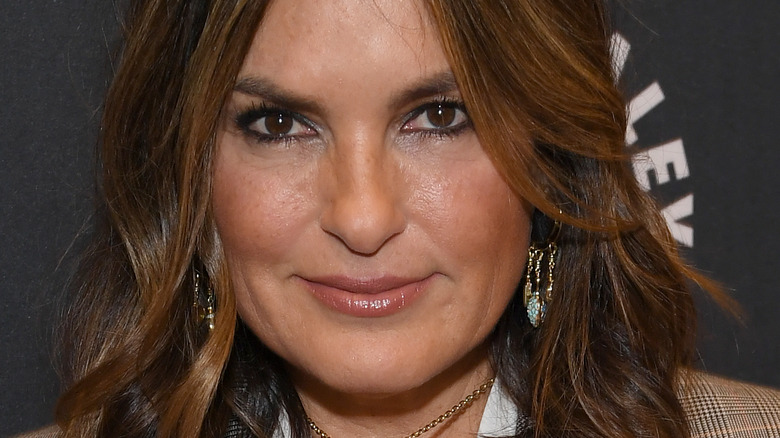 Dimitrios Kambouris/Getty Images
Mariska Hargitay has led what many fans would consider an incredible, glamorous life. She was born to famous parents and has found great success as an actor, starring in "Law & Order: Special Victims Unit" since its debut. However, she has had her fair share of struggles, including an enormous amount of debt a few years ago.
Hargitay's parents were blond bombshell Hollywood starlet Jayne Mansfield and Mr. Universe, Mickey Hargitay. Having the two as parents could have set the scene for a fabulous childhood, but tragedy struck early. When Mariska was three, her mother died in a car accident. Mansfield was just 34 years old (via Fox News) when she and three of her five children were in the car. According to History, Mansfield was traveling between appearances from Biloxi, Mississippi to New Orleans, Louisiana late at night when the car ran into the back of a trailer truck. 
Mariska and her siblings survived, but Mansfield and the two men in the car died. Mariska and her siblings then grew up with their father. Via Glamour, she grew up playing sports and was 1982's Miss Beverly Hills. As a result of that childhood loss, Mariska learned life has no sure things. "That's been kind of my superpower, and the gift of having trauma early in life," she told Fox News. Growing up "actually trying to survive," she often felt stuck in a "frozen place" throughout her childhood.
Mariska Hargitay incurred heavy debt while building her career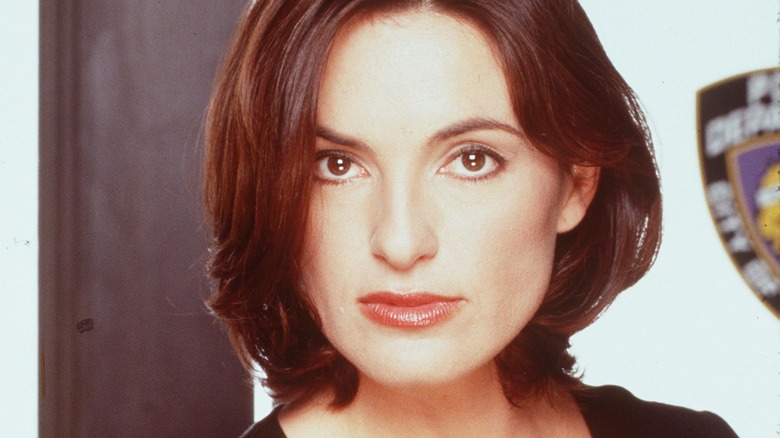 Getty Images
As E! Online detailed, Mariska Hargitay attended UCLA to study theater before throwing herself into acting. As her IMDb page notes, she landed quite a few small gigs in those early years. She was on "Falcon Crest," "Baywatch," and "Thirtysomething." She then landed a 13-episode gig on "ER" and soon after that — 15 years after starting her acting career — "Law & Order: Special Victims Unit" came knocking. As a result of those early career hustles, however, Hargitay piled up a significant amount of debt.
Hargitay told Good Housekeeping that she struggled with a great deal of anxiety along with financial insecurity early in her career. She had low self-esteem and often worried about lack of expenses. "I had a house and car I didn't want to lose and I had a lot of credit card debt," she explained. In fact, she admitted her debt was six figures before she turned things around. A boyfriend helped with her bills, but he changed his tune when they split. "When we broke up, he said I owed him 60 grand," she recalled. 
Hargitay called herself a "payer-backer," though. "So as soon as I could, I paid him off." Now that she has money, "... I have learned to hang on to it. I have a next egg, and I don't buy above my means," she told Good Housekeeping. "I realize that you have to show up for your life."
Putting her most difficult challenges behind her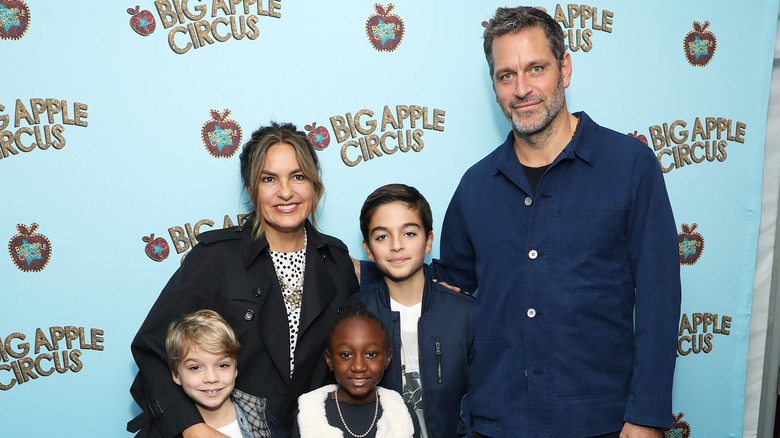 Thomas Concordia/Getty Images
Good Housekeeping shared that Mariska Hargitay was 35 years old when she started playing Olivia Benson on "Law & Order: Special Victims Unit" and moved to New York. While the show was a solid hit, it took Hargitay time to find her footing in New York. "I had a few rough years in New York because I'd lived in LA my whole life, and felt ripped from the womb when I moved here," she told Glamour (via Veronica Chambers). She found love with Peter Hermann, who had a recurring role on "Law & Order: SVU," and they married in 2004, via Us Weekly. The couple welcomed their son August in 2006 and added Amaya and Andrew to their family via adoption in 2011.
In her 2010 Good Housekeeping chat, Hargitay detailed that the NBC series "fulfills me as an artist and rewards me even more as a human being." As much as she has loved her work, she acknowledged "Being a mom has been healing," and she felt "my family, being a wife and mother, is my life, and that gives me the most joy." 
When asked by Glamour in November what advice she would give to her younger self, Hargitay shared, "I would have grabbed that little girl's hand and said, 'Everything is going to be okay. Trust me." The star believes her life has been "a journey in healing," and she has certainly overcome a great deal over the years.