John Travolta Got Christopher Meloni Hooked On This Hobby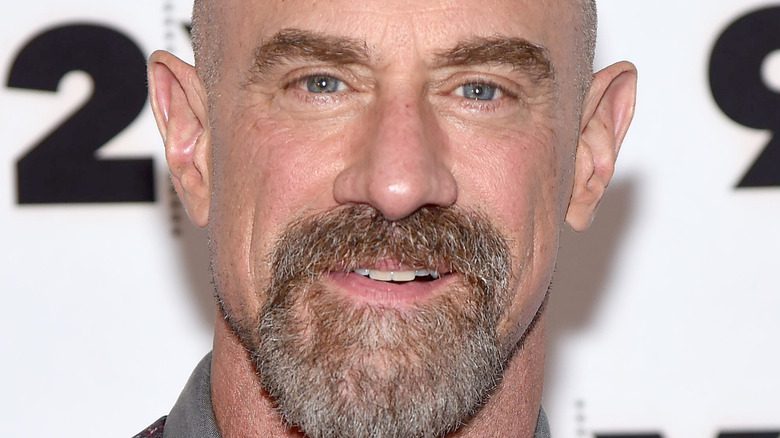 Gary Gershoff/Getty Images
Actors often have demanding schedules — juggling meetings, press interviews, and filming — but that isn't to say that some of the world's most famous performers don't occupy their free time with hobbies. According to Elle, Beyoncé Knowles makes honey, while Nicole Kidman loves to skydive. Paris Hilton is even a fan of restoring vintage radios. 
When it comes to John Travolta, the 67-year-old is particularly busy. Not only does he have a project, "Paradise City," in post-production, but he's also found time to dabble in a variety of interesting activities. Recently, People reported that Travolta has spent a lot of time baking — in fact, in early November 2021, Tommy Lee shared a TikTok video that show texts from Travolta describing himself as "Johnny Crocker."
But what is another hobby that Travolta loves enough to pass on to fellow actors, like "Law & Order: SVU" star Christopher Meloni? Let's dig into one of the "Pulp Fiction" star's longtime loves.
John Travolta and Christopher Meloni often chat about aviation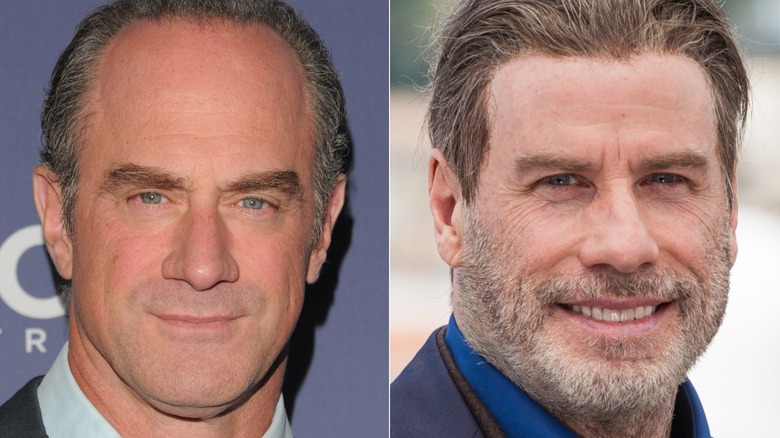 Ron Adar, taniavolobueva/Shutterstock
In 2013, John Travolta joined Bombardier's flight test program for the Challenger 350 jet, a super-midsize aircraft, according to AIN Online. The outlet quoted Travolta as saying of the program, "I felt like an astronaut. We did full performance takeoffs and climbed straight to 41,000 feet. This aircraft is definitely going to break records. It's like a homesick angel." In the interview, Travolta shared that he got fellow famous friends, like Christopher Meloni, into flying and they often chat about private aviation.
Meloni previously told AOPA (which is the Aircraft Owners and Pilots Association), "I started right before my fiftieth birthday. I instantly became obsessed with my mission—learn to fly, and then learn to fly a jet." Speaking to Page Six in 2015, he said that he one day hopes to take a one-year trip traveling the world. He described his favorite flights as those that take him to "small, out of the way places in the middle of the United States." 
Acting funded John Travolta's passion for flying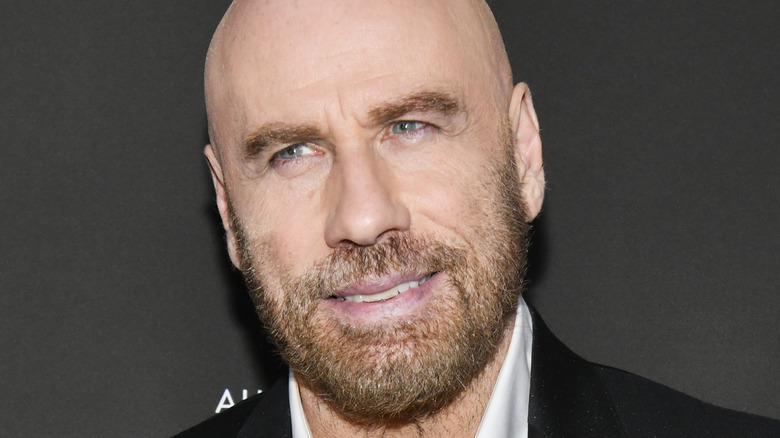 Rodin Eckenroth/Getty Images
According to BJT Online, John Travolta once said that acting funded his interest in flying. The outlet reported that Travolta earned his pilot license at age 22 and owns a number of aircrafts, one of which is a Boeing 707-138. In his interview with the outlet, he was asked who his aviation heroes are. He replied, "Howard Hughes, but the best would be [Sir Frank] Whittle, who invented the jet engine. I'd prefer to talk to the teams that designed airplanes rather than the pilots, because I love the idea of knowing what's involved in designing a plane."
In 2008, CBS News wrote that Travolta has owned 17 aircrafts over the course of his life. He told the outlet, "Aviation has always bailed me out of anything in my mind that is blue. I can look through an airline schedule and brochure and cheer up." He added that he and other sky-friendly actors, like Harrison Ford, enjoy piquing the interest of children when it comes to aviation. "That's really the bigger purpose is to get the young people interested in aviation again and the aerospace industry."
Today, one of Travolta's homes is in a private flying community in Ocala, Florida, per Architectural Digest.