What Really Goes On During The Epic SNL Afterparties?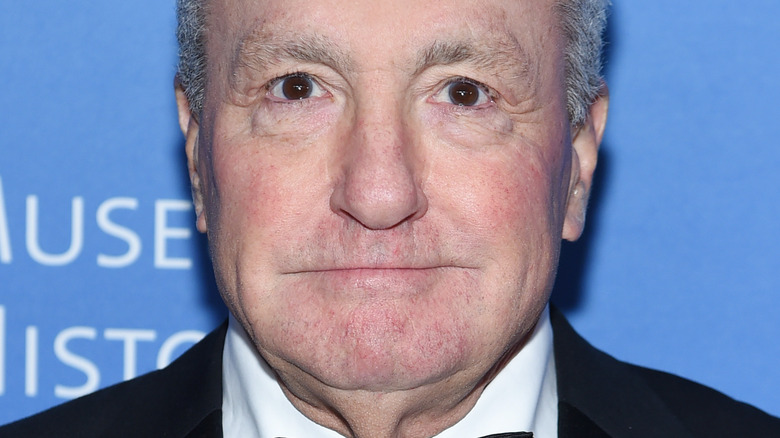 Jamie Mccarthy/Getty Images
After Kim Kardashian hosted her first-ever episode of "Saturday Night Live" on October 9, she got busy doing what she is better known for — hosting the night's afterparty. Alongside such skit co-stars Chace Crawford and Chris Rock (in addition to other cast members, crew, and Kardashians), Kim hit New York City's members-only nightclub Zero Bond (per Guest of a Guest) partying till the early hours. After all, "Saturday Night Live" is a pop-culture institution as much renowned for comedy sketches as it is for after-chuckles ragers!
Just ask Jimmy Fallon. As "The Tonight Show" host recanted in 2015, his experience at "SNL"'s 40th Anniversary afterparty saw him "and Dan Akroyd and Paul McCartney... singing 'Shake It Off'" (by Taylor Swift, also in attendance and onstage), Miley Cyrus belting out a "sad song" about her goldfish at one point, and to cap the night, Prince "floating toward the stage" to play "Let's Go Crazy."
In the November 9 issue of People, current "SNL" cast member Bowen Yang — being honored in this year's "Sexiest Man Alive" issue — spilled even more detailed secrets from what goes down at these legendary weekly afterparties. 
Bowen Yang opens up about the SNL afterparties and we want to be invited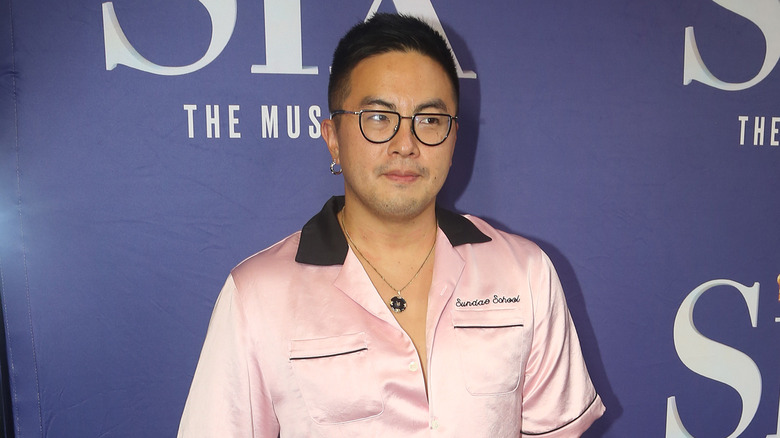 Bruce Glikas/Getty Images
Bowen Yang apparently needs a "bacon, egg and cheese from some cute little bagel shop in Brooklyn" after a "Saturday Night Live" afterparty, as he told People in their November 9 issue. "And any episode of '90 Day Fiancé.'"
As the funnyman shared with the outlet, he was blown away after joining the "SNL" cast in 2019 and that "this is what it's like every week," recalling the time he hosted Kim Kardashian's afterparty and "turned around and Khloé Kardashian looked me in the eyes and said, 'What are you drinking?'" He then proceeded to be pried by Khloé to "drink champs" with her. "I was like, 'Whatever you say, Khloé Kardashian,'" Yang added. 
As Yang further confessed, "I'm pulling the veil back a lot. Some of my happiest moments have been at the afterparties." After all, these self-described simultaneously "wholesome and debaucherous" after-partying ways even galvanized "Weekend Update" host Michael Che to dance with him — an apparently difficult feat. "If I can get Che out of his chair, then I've done something right," Yang said, admitting he had help from RuPaul, the host that weekend, DJ'ing the party. While joining "SNL"'s cast "changed my life in every way imaginable," in Yang's words, the unexpected bonus of its afterparties are the cherry on top for sure.