The Real Reason Prince Harry's Relationship With Jack Dorsey Is Strained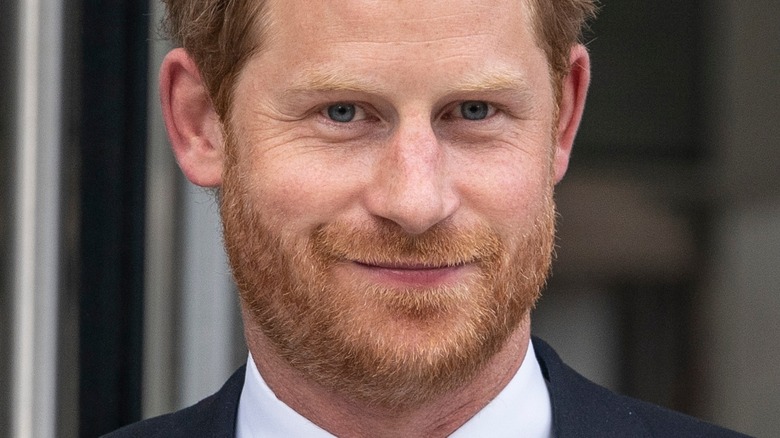 lev radin/Shutterstock
Prince Harry has long had a bone to pick with the media. After his late mother, Princess Diana, was tragically killed at (as endless outlets like The Washington Post have opined) the hands of the British media, the Duke of Sussex was scarred for life. The browbeatings he's taken from the media intensified in 2018 when he tied the knot with wife Meghan Markle.
When the couple finally had enough of the media and the royal scrutiny, the two shockingly departed from their senior royal duties — a move that has been dubbed "Megxit." Since then, Harry and Meghan have long moved on, settling in the cozy suburb of Montecito, California (via Vogue) where they raise their two children — son Archie and daughter Lilibet. But despite escaping the British media, Harry and Meghan still make headlines given their high social standing.
As the founders of the Archewell Foundation, both Harry and Meghan support "journalistic diversity and news media organizations that are committed to reporting the truth, uncovering untold stories and giving voice to the voiceless" (via Archewell). In a world dominated by Mark Zuckerbergs and Jack Dorseys, such a feat may be impossible to accomplish given social media's reach to spread misinformation, but that's not stopping Harry. Now, the Duke of Sussex is opening up about his strained relationship with the aforementioned embattled Twitter founder.
Prince Harry tried alerting Jack Dorsey of a 'coup to be staged' ahead of the January 6 riots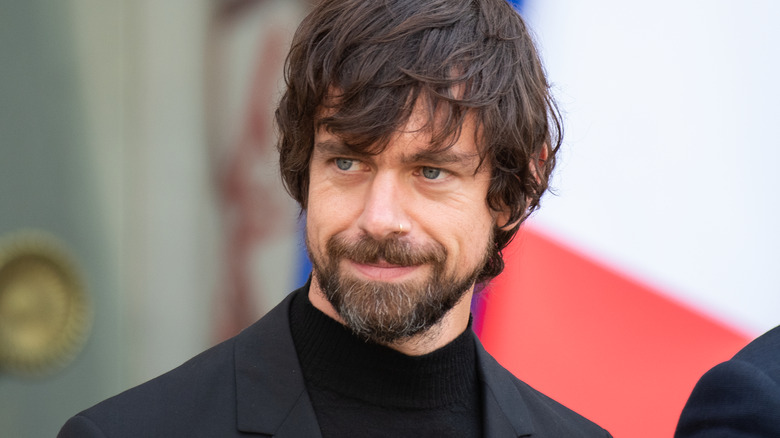 Frederic Legrand - COMEO/Shutterstock
The January 6 Capitol insurrection is a day that will forever live in infamy. With a number of deaths relating to the attack and hundreds charged, the insurrection has surely left a stain on American history. Textbooks will arguably tell the tale of enraged Donald Trump supporters who stormed the Capitol in a futile attempt at overturning the results of the 2020 Presidential election.
But how exactly did these Trump supporters even rally their way into the Capitol? Through social media, of course. Twitter founder Jack Dorsey even took some of the blame, per The New York Times, noting that his wildly popular and influential social media platform helped spur the insurrection. The real kicker, though? He was warned ahead of time about the riots. By whom? None other than the Duke of Sussex, Prince Harry.
Speaking at Wired Magazine's RE:WIRED online summit, Harry spoke about the scourge of internet propaganda, dubbing misinformation "a global humanitarian crisis" (via People). He also revealed talks with Dorsey ahead of the insurrection, stating, "Jack and I were emailing each other prior to January 6 where I warned him that his platform was allowing a coup to be staged" (view the video via Reuters). Harry noted that, "That email was sent the day before and then it happened and I haven't heard from him since."