Prince Harry Is Speaking Out About This Topic That Haunts Him Daily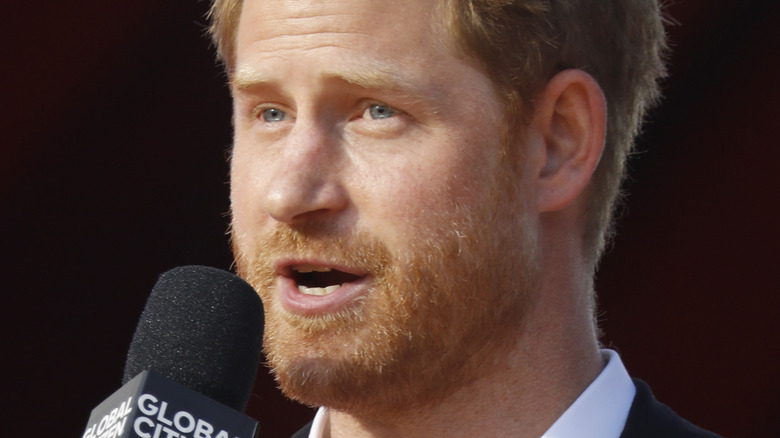 John Lamparski/Getty Images
Prince Harry has been marred by tragedy and turmoil throughout his entire life. At just 12 years old, Harry's mother, Princess Diana, was tragically killed in an untimely car accident that would leave the royal family reeling in the years that followed. As the youngest son of the late princess, it's hard to imagine the emotional toll it must've taken on him.
As he grew up, the Duke of Sussex became a well-respected individual — starting the charitable organization Sentebale in 2006, while also serving multiple tours in Afghanistan during his 10-year Army career. Despite his do-gooder nature (which he surely got from his late philanthropist mother), Harry did find himself in several predicaments growing up — including getting caught up in the party life and ultimately fighting the paparazzi in the process.
Furthermore, Harry found himself in hot water following his marriage to Meghan Markle. It was a marriage so controversial for the royal family that the Duke and Duchess of Sussex ultimately decided to step away from royal life — moving halfway across the world to California as a result. But despite such, there's one thing that has haunted Prince Harry throughout his life that often flies under the radar, but now, the Duke of Sussex is ready to make his voice heard on the issue.
Prince Harry is set to discuss internet-based propaganda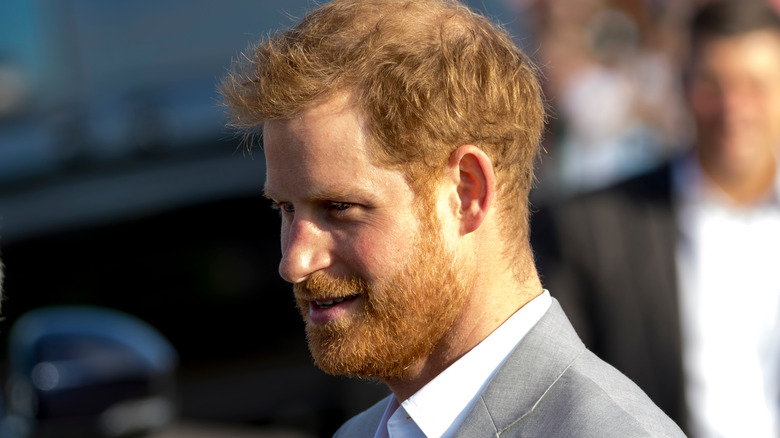 Alan Fraser Images/Shutterstock
Social media has become a very toxic place. What was created to initially bring the world together, cultivate groundbreaking ideas, and simply connect us all to our loved ones at the click of a button has morphed into something much more insidious over the past decade. Now, likes, retweets, and clicks have become essential commodities in establishing social credit — even if it comes at the expense of the truth.
According to the Daily Mail, Prince Harry is set to join a panel of renowned experts as they discuss "The Internet Lie Machine" — an online summit organized by Wired Magazine. Per Wired Magazine (via the Daily Mail), the summit will examine "the real cost of a lie on the internet—to ourselves, our communities, [and] our societies." Furthermore, the summit ponders: "As social media algorithms reward shock value over reality, as the line between fact and fiction weakens every day, as media propaganda and online hatred run rampant, we must ask: how did we get here and how do we get out of this mess?
Harry has gone on public record several times to voice his disdain against social media. In September, he criticized anti-vaxxers for spreading "lies and fear" with "mass-scale misinformation across 'news' media and social media" (via Insider). In January, he also claimed "an avalanche of misinformation" and "a barrage of mistruths" spread through social media were to blame for January 6's Capitol riot (per USA Today).