The Real Reason Hilaria Baldwin Is Slamming The Paparazzi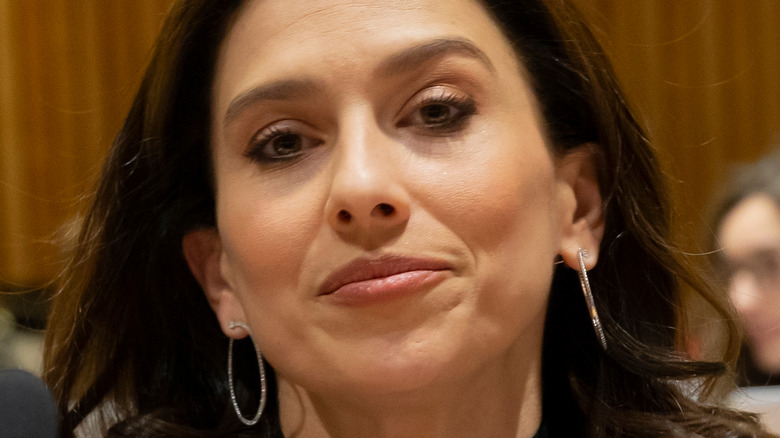 lev radin/Shutterstock
Alec Baldwin and his wife, Hilaria Baldwin, have what we would call a love/hate relationship with the media. As fans know, Alec has been in hot water with the press several times in the past. One of the most notable instances was when Alec left his daughter, Ireland Baldwin, that (now infamous) nasty voicemail that reached the interwebs and subsequently went viral. Alec has also snapped on the paparazzi several times, even getting physical with them.
Now the actor has been at the center of headlines due to his role in the October accidental shooting death of cinematographer Halyna Hutchins. The tragic event occurred on the set of "Rust," when Alec was handed what he thought to be a gun loaded with blanks. But the weapon had live ammunition, and when it discharged, Hutchins and the film's director, Joel Souza, got struck, according to The New York Times. "There are no words to convey my shock and sadness regarding the tragic accident that took the life of Halyna Hutchins, a wife, mother and deeply admired colleague of ours," Alec tweeted before stating that he has been cooperating with police. As for Souza, he recovered from his injuries. 
Hilaria also spoke about the incident, stating, "Alec had a really traumatic thing happen, and I am trying to limit the PTSD. You look at what happens to soldiers and police officers when something like this happens, it's traumatic." She also noted how the family needs space to address the actor's mental health. Now, the press is really getting to her. 
Hilaria Baldwin hates the paps and isn't afraid to say it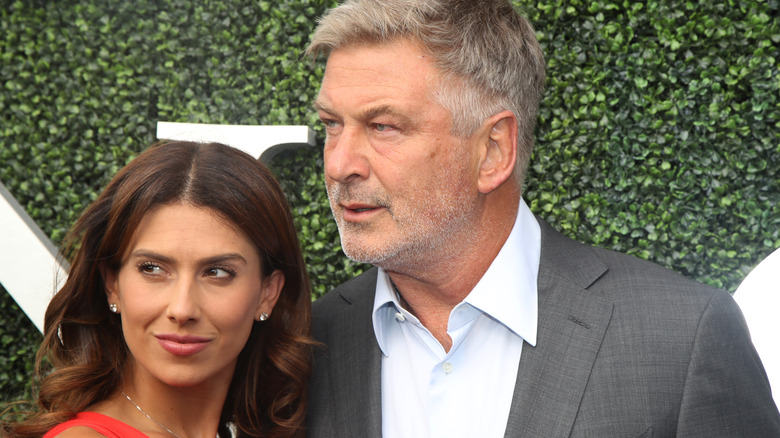 Leonard Zhukovsky/Shutterstock
With fame comes a lot of press, and some of it is positive, and a lot of it is negative. Hilaria Baldwin's relationship with the media seemed to reach a boiling point on November 10 when the mother of six took to Instagram Stories to share a lengthy rant on mental health and the paparazzi. She started the rant with a post about paparazzi photos, saying, "If you feel it's not okay, say something to the outlets that are buying them." 
Her next slide read, "I know this makes me a bigger target to invalidate, mock, twist... destroy... it's an uncomfortable truth about how ugly the collection of celeb 'news' looks before it is packaged in brightly colored pages and sold to you in tempting ways." She added, "it's all about the money," before asking, "what can you even believe anymore?" Hilaria shared her preference to speak out instead of "sitting in silence," stating, "it just feels so awful. How much it destroys mental health. Rocks the central nervous system on such a destructive level."
As of this writing, it appears Hilaria and her family are still tucked away in a small Vermont town. It's unclear when they'll return to New York City, which is their primary residence.