Fans Have Agreed There Is One Clear Performance That Absolutely Stole The CMAs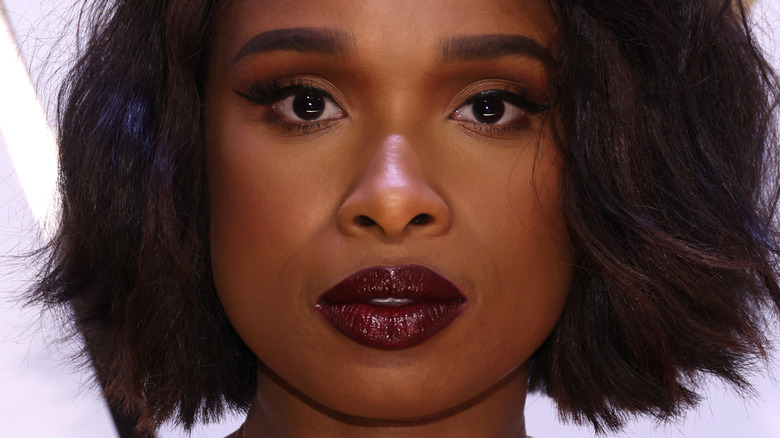 John Shearer/Getty Images
When it was first revealed that Jennifer Hudson would be performing at this year's Country Music Awards, hardcore country fans weren't happy. After all, she's popular for her R&B and soul music, and she has barely dabbled in the genre. "Why oh why is Jennifer Hudson performing on CMAs? She's not country. She's got a great voice and I'm sure she's lovely but country? Noooo!" one user tweeted. "I'm going #boycott the #CMAawards . The @CountryMusic is getting way to damn political!!!!!! This is absolutely bull sh*t!!!!!.... Jennifer Hudson ISN'T country!!!!!!" said another.
But CMAs producer Robert Deaton begs to disagree, as he personally approached Hudson after watching a screening of "RESPECT," a film in which she played the legendary Aretha Franklin, per Hits Daily Double. He was so impressed by her performance, in fact, that he wanted her to perform on country music's biggest night. Hudson came on board almost immediately, as she recognized how country music influenced Franklin's music.
"I feel like country music and gospel music are a huge base of it," she said. "One of my favorite things to do is tell stories through a song. Music can create a scene that fills in what you didn't even know you had. It brings people into that place or that moment. It brings me to the Country Music Association Awards. Somehow we have common ground because we're all here for the love of music, right?" And, as it turns out, Hudson did not disappoint.
Jennifer Hudson proved her versatility at the CMAs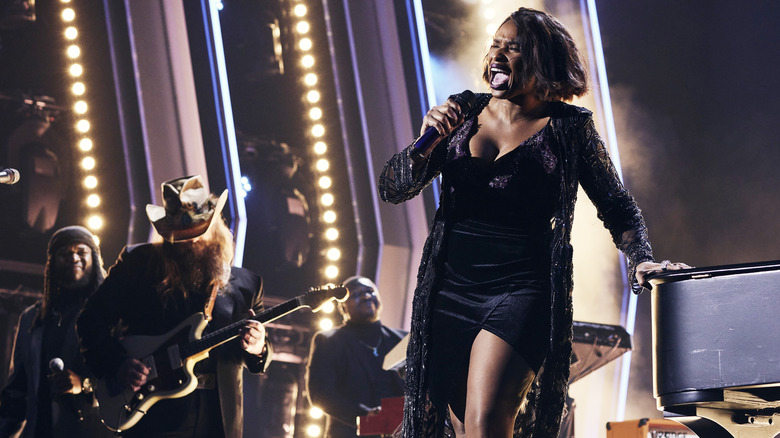 John Shearer/Getty Images
Jennifer Hudson didn't come to the Country Music Awards to ruffle any feathers. Instead, she brought the house down by teaming up with Chris Stapleton and performing a medley of Aretha Franklin's greatest hits, including "Night Life" and "You Are My Sunshine."
"The connection between country, gospel and soul runs very deep," Trisha Yearwood, who introduced the duo, said. "The late, great Queen of Soul Aretha Franklin knew this very well." The two performed a soulful rendition of the tracks, earning rave reviews from audiences watching both in-person and at home. "I don't know who needs to hear it but Jennifer Hudson just put on the best vocal performance in CMA Music Awards history," said one fan on Twitter. "Jennifer Hudson and Chris Stapleton's duo on CMA proved magic happens. Had I been there I would have volunteered to catch her sweat beads and his beard hairs," quipped another.
Hudson may have been met with skepticism at first, but she proved that she can perform pretty much anything. Now, how about a country album, Jennifer?