Jennifer Lopez's Trainer Reveals What Really Keeps The Superstar In Shape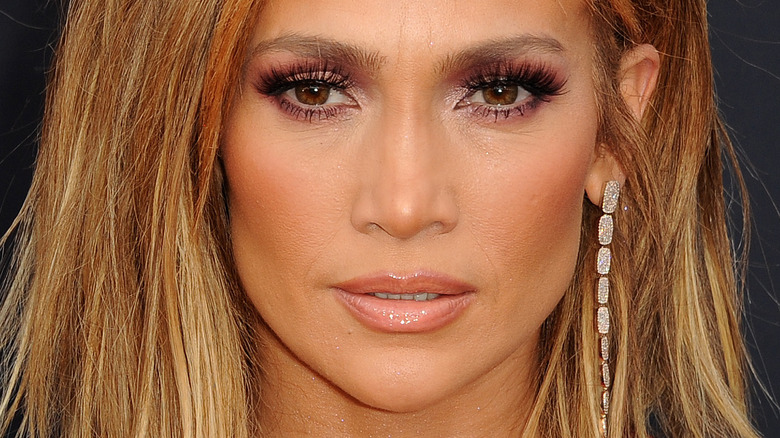 Tinseltown/Shutterstock
Jennifer Lopez is someone who doesn't mess around, especially when it comes to her health and fitness routine. She's also someone who knows that, in order to look good, you have to feel good, and ever since she rekindled her romance with her ex-fiancé Ben Affleck, that's how it's been for her. While on "The Zane Lowe Show" back in July, Lopez put it this way: "I'm super happy. I know people are always wondering. 'How are you? What's going on? Are you OK?' This and that. I've never been better. I want my people who care about me, because I care about them so much, to know that." She added, "I've really gotten to a place in my life where I'm great on my own. I think once you get to that place, then amazing things happen. Things that you never imagined in your life happening again."
Not only has she never been better, but Lopez has never looked better, too, according to her fans. And thankfully the Hollywood star's trainer just revealed what her "secret sauce" is to looking so good after being in the spotlight for so many years. Knowing how serious Lopez is about the way she operates her life, what her trainer revealed really shouldn't surprise anyone. 
So, what exactly is Jennifer Lopez's secret sauce?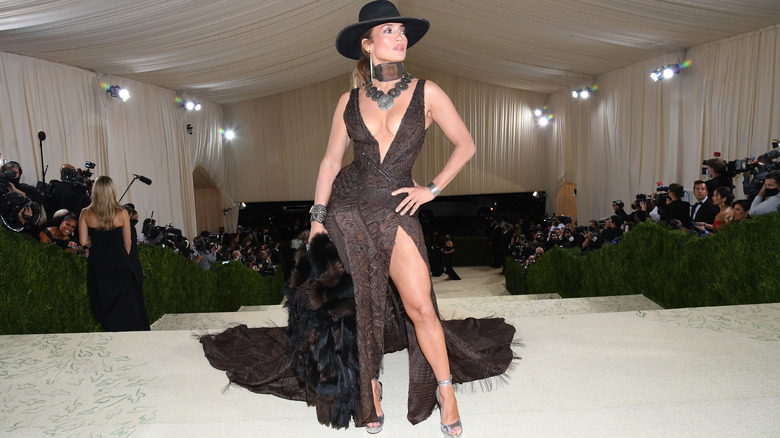 Kevin Mazur/mg21/Getty Images
In a new interview with Vogue, celebrity trainer David Kirsch makes it no secret that his client, Jennifer Lopez, is "meticulous" when it comes to every aspect of her life, including how she takes care of her body. Kirsch says that Lopez's workouts are of the high-energy and intense kind and that he helps vary them between cardio and full-body sessions to help the multi-talented star stay super-toned. Now, as far as Lopez's own attitude towards her fitness routine, Kirsch noted, "Jennifer is meticulous about her eating, sleeping and generally about everything in her life. It's not just a physical thing — it's about transforming every aspect of your life. The common denominator is always sleep. Resting and restoring is so important for your recovery and overall wellness."
Kirsch also couldn't help but praise Lopez's discipline and her work ethic, which is something that Ben Affleck has mentioned in the past, too. Back in April, Affleck called his girlfriend "the hardest working person" he's ever met, according to InStyle. If Lopez's secret sauce is prioritizing her workout routine and sleeping every day, we, too, would rest as well as the "Jenny From The Block" singer does knowing we looked equally as good.