What Joan Rivers Really Thought Of Princess Diana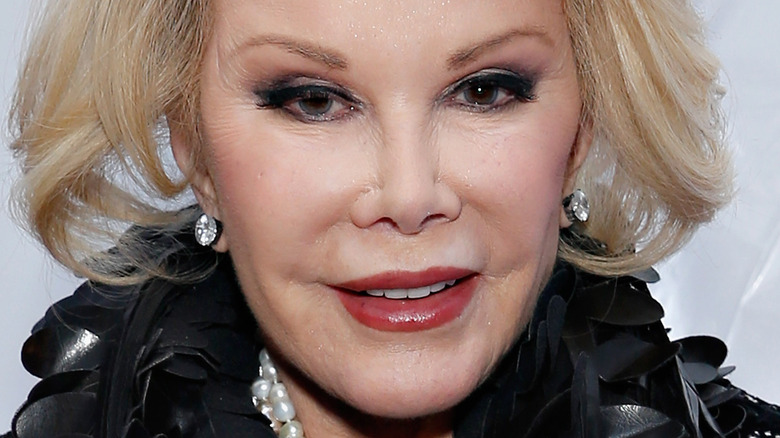 Cindy Ord/Getty Images
More than 20 years after her death, Princess Diana continues to captivate the world. While the royals have always commanded attention, Prince Harry and Meghan Markle's decision to step down as working members of the royal family sparked a renewed wave of media interest. Since then, the duo explained their controversial decision in a bombshell interview with Oprah Winfrey, which drew parallels between Meghan and Diana's experience within the palace walls. Then, in June, Harry and Meghan welcomed their second child, daughter Lilibet Diana Mountbatten-Windsor — so it's safe to say the spirit of Diana has never ventured far.
The late Princess of Wales has also been immortalized in popular culture, now more than ever. Her story played out on the small screen in Season 4 of "The Crown," which documented her unhappy marriage to Prince Charles, after she discovered his romantic feelings for Camilla Parker Bowles. The dramatization of the decades-old relationship prompted sympathy in Diana's favor, and even the Palace was said to be "Team Diana," according to ITV's "Good Morning Britain" (via The News). As former butler Paul Burrell explained, the late Prince Philip had once written to Diana to voice his support. "It's true the Queen was very supportive of Diana as was Prince Philip," Burrell said. "They did not condone Charles' relationship with Camilla Parker Bowles, they didn't like it." But, for every one of her supporters, Diana had her fair share of haters, too.
Joan Rivers didn't think Princess Diana was as innocent as the media made her out to be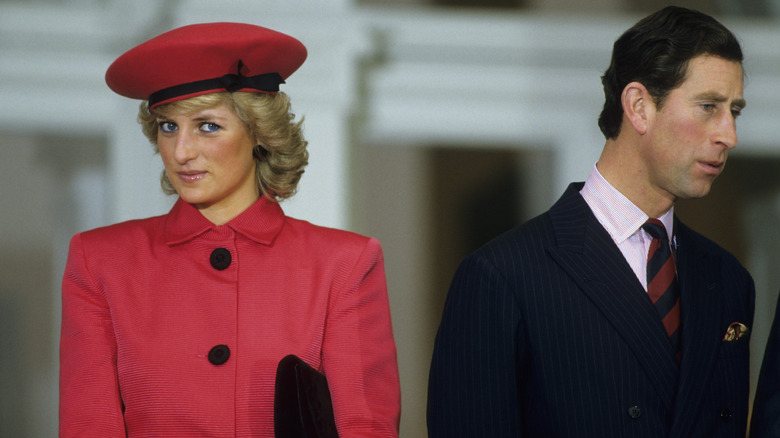 Georges De Keerle/Getty Images
When Camilla Parker Bowles' affair with Prince Charles came to light in the 1990s, the British tabloids declared her to be "the most hated woman in Britain." However, she had at least one staunch supporter in Joan Rivers, who was no fan of Princess Diana. Per Vanity Fair, the late comedian was one of only four Americans to be invited to Camilla and Charles' wedding (and even gifted the Duchess of Cornwall some lingerie for the occasion)! As Rivers told Larry King in 2005, she first bonded with Prince Charles over a mutual love of painting. "Oh, well, first of all, I've always — since I've met both [Charles and Camilla], they're just fabulous," Rivers said. "And finally, it's really coming out now what they're like."
As she deepened her friendship with the royals, Rivers witnessed firsthand the lasting admiration of a couple who truly loved one another. Because public support for Princess Diana still reigned, Rivers defended Camilla by pointing out that no one in the Charles-Camilla-Diana love saga was innocent. "I met Princess Di and she was a charming woman," Rivers said, per Larry King. "But she was also ... sleeping around. ...There were many affairs when she was married to [Charles]. This was not a girl sitting there. This was a girl going, tsk, tsk, call me later."
Joan Rivers called on the media to stop bullying Camilla Parker Bowles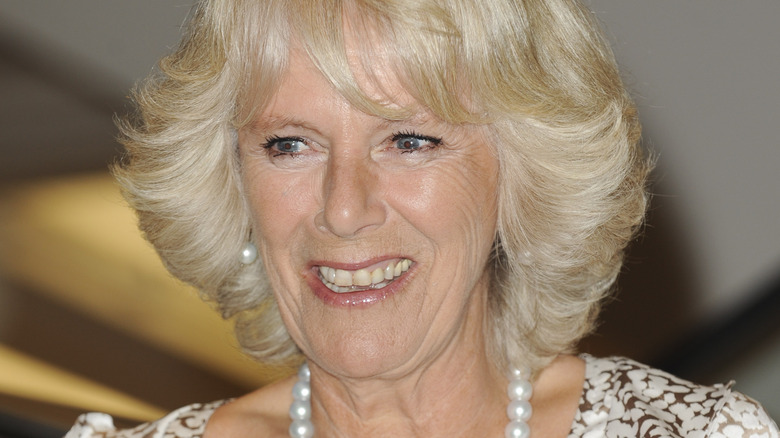 John Phillips/Getty Images
According to NBC News, it took decades for Camilla Parker Bowles to redeem herself in the eyes of the British public. "It was a gradual process," Melanie Bromley, chief news correspondent for E! News told the outlet, adding that for years, "Camilla was not besides [Charles] at official events. ... The palace took baby steps when it came to their public life together." And while it may have taken time for Charles and Diana's sons to accept their new stepmom, Joan Rivers maintained that Prince Harry and Prince William were thrilled for their father to wed his longtime sweetheart. "They have always loved [Charles]," Rivers told Larry King. "They adore him. And they love [Camilla]."
The comedy icon went on to say that she felt it was high time for the public to move on from Diana and embrace Camilla. "I think leave [Camilla] alone already," Rivers said, via Larry King. "I think they were so vilified and it wasn't right. This is like his old high school sweetheart that he's finally married. And I think it's over and people see, the children love her, the queen was smiling. ...Enough. It's 20-odd years." Rivers tragically died in 2014, leaving Charles and Camilla devastated. Per Vanity Fair, the royal couple issued a statement expressing that their longtime friend would be "hugely missed and utterly irreplaceable." Just as she'd championed them throughout her life, the royals returned the favor in death.