The Real Reason Chrissy Metz Almost Quit Acting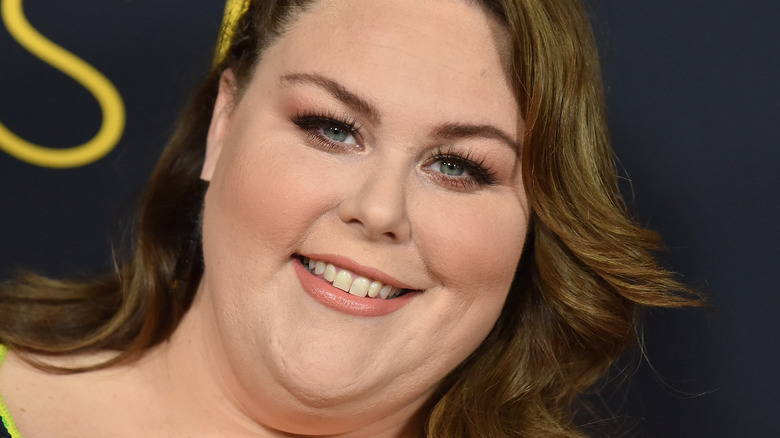 DFree/Shutterstock
Chrissy Metz is one of the most successful TV actors in Hollywood today, all thanks to her role as Kate Pearson on the hit family drama "This Is Us." Her stellar performance on the show earned her prestigious acting nominations and awards, including nominations for a Primetime Emmy Award for Outstanding Supporting Actress in a Drama Series and a Golden Globe for Best Supporting Actress – Series, Miniseries or Television Film. It's hard to imagine Metz doing anything other than acting, but before she even became a prominent actor snagging nominations left and right, she first was a Hollywood agent.
"I was a talent agent for nine years. I represented Ariana Grande [and] Dove Cameron," she said during an appearance on "The Tonight Show Starring Jimmy Fallon." However, helping fellow actors land jobs isn't what she came to Hollywood for. "I came out here to be an actress but I needed to pay the bills and I didn't want to work with the general public," she told The Hollywood Reporter. What's worse is that auditions were far and few in between. "I went on auditions maybe twice a year on my lunch break," she added. "I ended up gaining weight sitting behind a desk and being depressed."
Metz's fame didn't happen overnight as most people think. At one point, she even considered ditching acting altogether.
Chrissy Metz was broke before booking This Is Us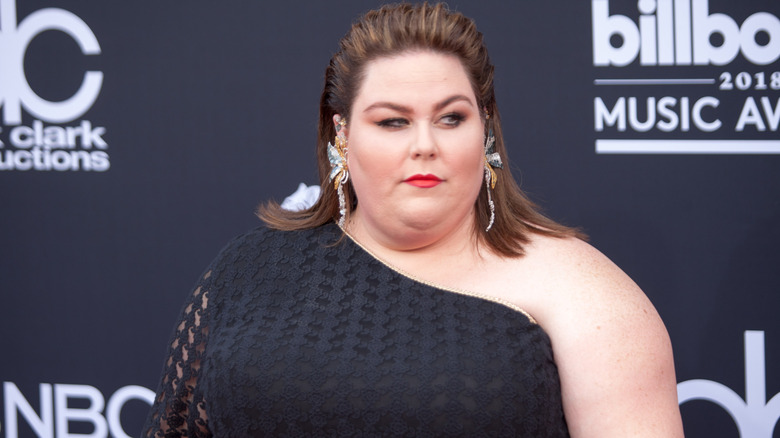 Jamie Lamor Thompson/Shutterstock
To say that Chrissy Metz was once a struggling actor would be an understatement. She previously shared how there was almost nothing to her name when she decided to get serious about acting. "I kept auditioning, with no savings and no money, credit card debt gaining interest. I went on unemployment. I bought ramen noodles at dollar stores," she told Glamour in 2017.
Metz eventually landed a role in "American Horror Story," which she thought would be her breakthrough, but the universe had other plans for her. "After Horror Story, I was like, 'Oh great, my career is going to take off. The universe is just, it's ready. It's ready for me,'" she told NPR. "And then nothing happened for a whole year. I had one or two auditions. Womp womp." At that point, she considered throwing in the sponge. "I was literally calling my family and saying 'Twelve years? Maybe this is just not happening for me,'" she revealed at "The IMDb Show," per JustJared. "I don't want to be delusional."
Luckily, the universe came through her and she landed an audition for the show that would eventually make her a star, "This Is Us." At the time, she had next to nothing, with barely a dollar on her bank account. "When I booked 'This Is Us', I had 81 cents in my bank account," she added. "I could cry right now just thinking about it."
Chrissy Metz's support system encouraged her to continue acting
DFree/Shutterstock
If it wasn't for Chrissy Metz's friends and family's unwavering support for her dreams, she would probably have returned to her hometown and gone back to teaching. The actor said that her close circle didn't want to quit and even went above and beyond to help her succeed.
"I moved in with a roommate who told me, 'Stay with me until you can afford rent. Don't give up,'" she told Glamour. "People who supported me were like, 'If you don't have money for food, I'll cook you dinner. You don't have money for acting class? Let's get together and read lines.'"
Metz also recalled what her mom told her when she was on the verge of giving up. "OK, you can either be miserable in Florida or you can be miserable in LA pursuing your career,'" she told Inquirer. "I was like, 'I guess I'll stay in LA. I'm going to be great.'"