Taylor Swift's Extended Version Of All Too Well Seemingly Takes Stronger Aim At Jake Gyllenhaal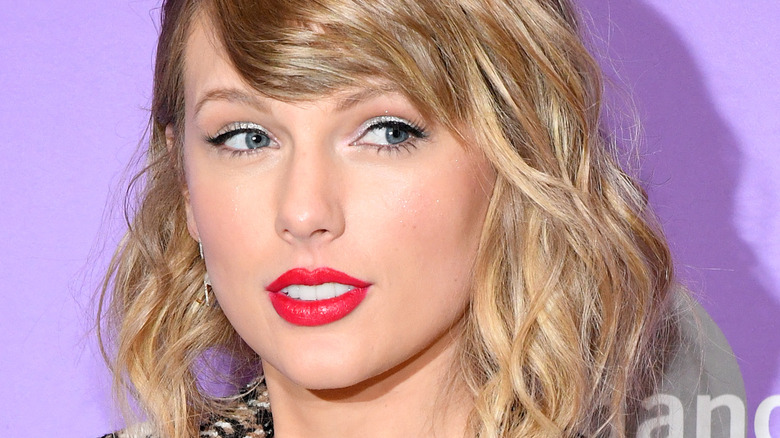 Kevin Mazur/Getty Images
Taylor Swift does not hold back on the extended version of "All Too Well" and Swifties have never been prouder. In fact, the 10-minute track only seems to confirm fans' speculations that Jake Gyllenhaal broke her heart when she was just 20 years old. For those of you who need a quick recap of Gyllenhaal and Swift's relationship, here's the tea on their short-lived romance.
Gyllenhaal was 29 years old when rumors started flying that he and Swift were seeing each other. The "Zodiac" star and the "Look What You Made Me Do" singer first sparked rumors when they attended "Saturday Night Live" together in October 2010. At the time, they were both supporting Emma Stone who was guest hosting. Soon after, Ellen DeGeneres questioned Swift about such rumors. Swift coyly revealed on "The Ellen DeGeneres Show," "I'm always optimistic about love." 
It was all the confirmation DeGeneres needed before she started asking Tay-Tay about Gyllenhall. But, the singer wouldn't confirm their relationship status. Of course, DeGeneres couldn't resist needling Swift by asking her the obvious question. "Wouldn't he be nervous about if anything goes wrong, there's another song?" the host wanted to know. Oh, Ellen! Swift does nothing by half measures and has since seemingly put out an entire album twice allegedly about Gyllenhaal. Or more pointedly, an entire extended track and this time with new lyrics.
All Too Well comes full circle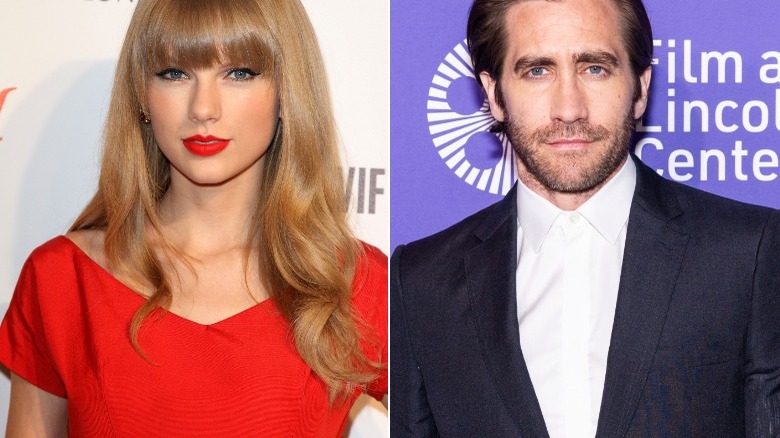 Lev Radin & Landmark Media/Shutterstock
Taylor Swift and Jake Gyllenhaal's romance lasted from October 2010 to December, per Us Weekly. In a 2013 interview with Vulture, the year after "Red," she told the outlet that she had "heard from the guy that most of Red is about." She continued, "He was like: 'I just listened to the album, and that was a really bittersweet experience for me. It was like going through a photo album.' That was nice.'"
In 2020, she told Rolling Stone that she was "feeling terrible about what was going on in my personal life" when she wrote, "All Too Well." On the new extended version, Swift reveals that her boyfriend broke up with her because of their age difference. At the time of her relationship with Gyllenhaal, she was 20 and Gyllenhaal was 29 (though 21 and 30 by the time of the split). The line goes: "You said if we had been closer in age maybe it would have been fine / And that made me want to die."
"All Too Well's" fourth verse has Tay going for the jugular. She sings, "And I was never good at telling jokes but the punch line goes / I'll get older but your lovers stay my age." It's true, Gyllenhaal's current girlfriend of three years, Jeanne Cadieu, is 25 years old; six years Tay's junior. That's a 15-year age gap between Gyllenhaal and his girlfriend. He seems less bothered this time, and Swift has apparently noticed.