Camilla Parker Bowles Just Took Over A Solemn New Duty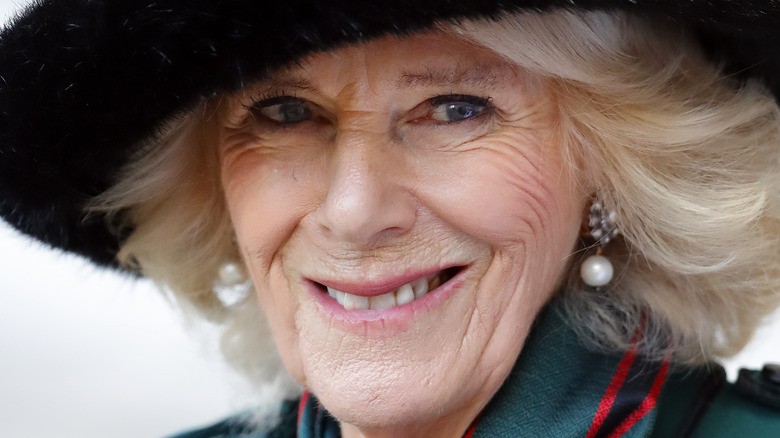 Max Mumby/indigo/Getty Images
The decision to cancel Queen Elizabeth's public engagements has accelerated the expansion of Camilla Parker Bowles' role in the royal family, per the Daily Mail. And the new duty the Duchess of Cornwall has taken on reflects her growing importance in the monarchy. 
Camilla's rise in the ranks arguably began when she wed Prince Charles in April 2005, after a decades-long relationship, some of which reportedly occurred during Charles' ill-fated marriage to the late Princess Diana. Her Majesty Queen Elizabeth did not attend the wedding, but she approved of the marriage. The Monarch hosted a reception for the couple and gave a speech saying, "They have come through and I'm very proud and wish them well," according to The Telegraph.
But it's not smooth sailing for Charles and Camilla yet. A 2021 Newsweek survey reported that most British people would rather see Prince William on the throne instead of Charles. But as it stands now, Charles will be King of England, so it's not surprising that the Duchess of Cornwall's royal responsibilities expanded and have taken on a deeper meaning.
Camilla has a special role on Remembrance Sunday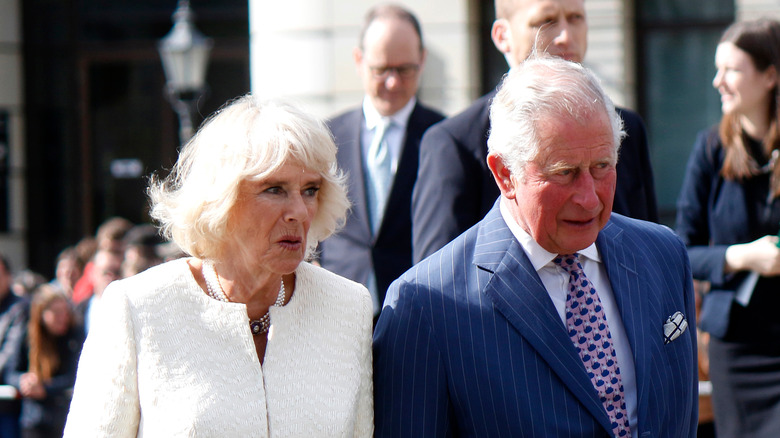 360b/Shutterstock
Camilla Parker Bowles has been given royal responsibilities for Remembrance Sunday, a solemn holiday comparable to Veteran's Day in the United States. People reported that the Duchess of Cornwall oversaw the creation of the wreath of poppies for a special ceremony, and she, along with Prince Charles, will lay the wreath at the Cenotaph to honor the fallen soldiers of world wars. In addition to the wreath, People reported Camilla laid a wooden cross at the Field of Remembrance ceremony at Westminster Abbey on November 11.
It is quite an honor for Camilla to receive some of the Remembrance Sunday duties. Queen Elizabeth's husband, Prince Philip, led the Remembrance before his death in April, and Prince Harry joined him in later years, per People. So is this part of a bigger plan to step up her role in the royal family? According to the Daily Mail, four royal family members serve as "Counsellors of State," which means they can take over for the Queen if she can't perform her duties if she's ill or out of the country. Right now, this group includes Prince Charles, Prince William, Prince Harry, and Prince Andrew. But with Andrew fighting legal battles and Harry living in America, the "Counsellors of State" need more members. Bangor University's Dr. Craig Prescott told the outlet, "The Queen may look to add the Duchess of Cornwall, who would become a Counsellor of State when Charles is King anyway."
Of course, we'll have to wait and see how that all pans out, but it's clear either way, Camilla is gaining more respect!