The Ending Of Taylor Swift's All Too Well Film Delivers Heartwrenching Closure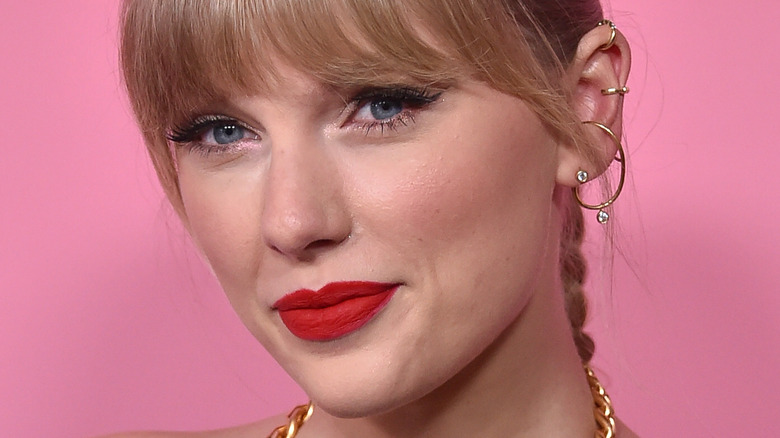 DFree/Shutterstock
Taylor Swift is hitting home runs with the re-release of her 2012 studio album, "Red (Taylor's Version)." The project began after infamous music manager Scooter Braun gained access to the masters of Swift's first six albums (and subsequently sold them), per CNN. Since this 2019 incident, Swift has been working to re-record each of her previously released albums to reclaim ownership of her music.
Needless to say, it's a project that fans are getting behind. It was an awakening for many to the knowledge that artists do not necessarily own their own music and secondly, it's that much more poignant to see a woman fighting for her voice (literally) in the music industry. Obviously, Swifties are going to bat for their girl.
On November 12, Swift jumped on Twitter to celebrate her reclamation of "Red" with the tweet: "It never would have been possible to go back & remake my previous work, uncovering lost art & forgotten gems along the way if you hadn't emboldened me. Red is about to be mine again, but it has always been ours. Now we begin again. Red (my version) is out." For her hit "All Too Well," Swift released a short film to accompany the song and the ending upended fans' emotions as much as the album itself. Here's why people loved it so much.
Taylor Swift ended her short film with a 'red' symbol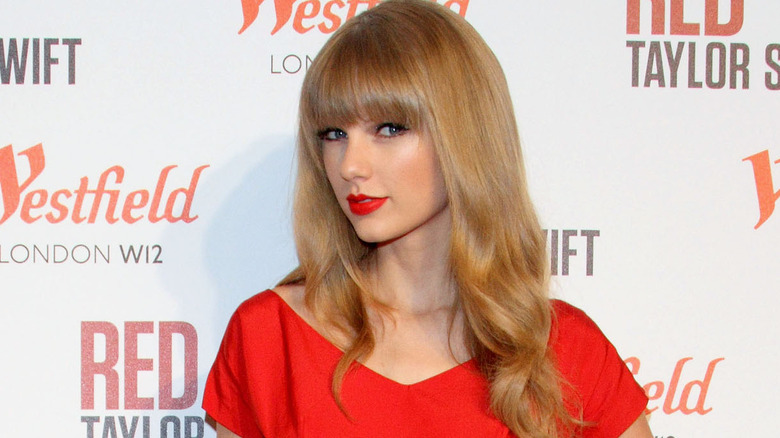 landmarkmedia/Shutterstock
Taylor Swift's "All Too Well: The Short Film" features Sadie Sink playing "Her" and Dylan O'Brien playing "Him." Written and directed by Swift herself, the film depicts the euphoria of early love, followed by the gut-wrenching deterioration of their relationship. The film bridges time, fast-forwarding to 13 years later, where Swift enters playing herself as an author reading at a book signing.
Like so much of her work in general, the themes of her short film show Swift spinning gold out of heartbreak and making art (in this case, a book). The song also carries the theme of Swift's infamous scarf. She sings: "And I, left my scarf there at your sister's house / And you've still got it in your drawer even now." The red scarf becomes a running symbol of connection, and when the film's final scene pans to the book reading 13 years later, O'Brien is waiting outside of the reading in the snow, wearing the red scarf. But instead of going in, he walks away.
This subtle ending was a major hit with fans. "[T]he ending is so beautiful," one fan tweeted. "How Taylor showed that at the start it was so hard to talk about what happened- but the book became a safe haven for so many who listened to her and with that, All Too Well was born." Another tweeted: "The mellow ending of All Too Well (10 minute version) is incredibly fitting. It was needed."