Taylor Swift Confirms Re-Release Of Red In Emotionally Raw Note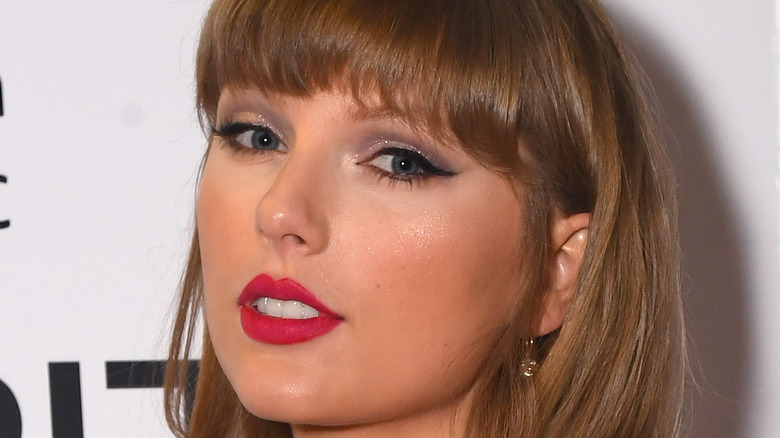 Dave J Hogan/Getty Images
Taylor Swift's fans can usually solve her every last Easter egg, but it looks like she has officially tricked them. Following a week of deep speculation that Swift was getting ready to announce the release of her "1989 (Taylor's Version)" album, she revealed that her next re-recorded album, "Red (Taylor's Version)," will debut on Nov. 19. This will be Swift's second re-recorded album released in 2021, following "Fearless (Taylor's Version)," which dropped in April. She announced in August 2019 that she would re-record her first six studio albums in order to own her full catalog of music.
In a lengthy and emotional note shared to Instagram on June 18, the "Willow" singer expressed that "Red" is a dive into all the emotions that come with heartbreak. "Musically and lyrically, Red resembled a heartbroken person. It was all over the place, a fractured mosaic of feelings that somehow all fit together in the end. Happy, free, confused, lonely, devastated, euphoric, wild, and tortured by memories past," she said.
She then recalled what it was like to record the project nearly a decade ago. "Like trying on pieces of a new life, I went into the studio and experimented with different sounds and collaborators. And I'm not sure if it was pouring my thoughts into this album, hearing thousands of your voices sing the lyrics back to me in passionate solidarity, or if it was simply time, but something was healed along the way," she continued.
Swift then shared even more exciting news about the highly anticipated album. Keep scrolling to learn more about "Red (Taylor's Version)."
Taylor Swift is giving fans what they want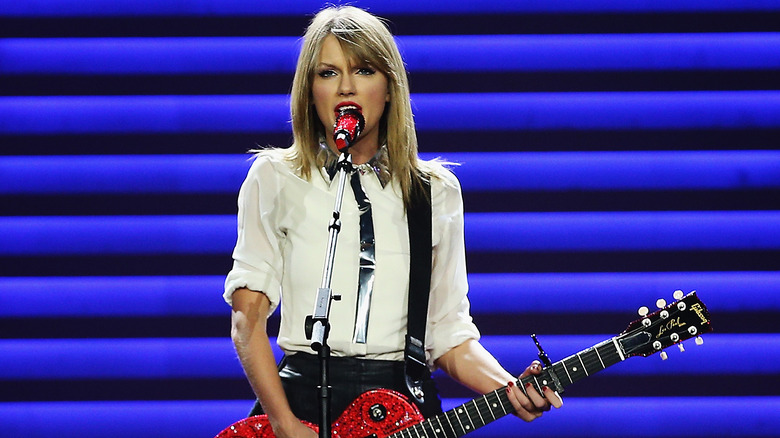 Sandra Mu/tas/Getty Images
While every Swiftie will certainly be feeling like "The Lucky One" to receive the new update from Taylor Swift, they will also be thrilled to learn that they are getting a long list of songs on the re-release of "Red" — including the full version of "All Too Well."
"Sometimes you need to talk it over (over and over and over) for it to ever really be... over. Like your friend who calls you in the middle of the night going on and on about their ex, I just couldn't stop writing," Swift foreshadowed in her announcement. "This will be the first time you hear all 30 songs that were meant to go on Red. And hey, one of them is even ten minutes long."
Swift revealed in a November 2020 episode of Rolling Stone's "500 Greatest Albums" podcast that "All Too Well," a notorious fan-favorite song, was actually 10 minutes long when she first wrote it (via Billboard). However, she had to cut it down to its final nearly five-and-a-half minute length. When Swift announced she was re-recording her albums, her fans were hopeful that they would finally get to hear the entire version of the song. "I've said it before i'll say it again @taylorswift13 PLEASE GIVE US THE FULL VERSION OF ALL TOO WELL," one fan seemingly screamed.
Now, fans can wait in anticipation for "Red (Taylor's Version)," but hopefully with some peace knowing that they will finally hear the full version of one of their favorite songs.