The Extreme Amount Of Money Drake Reportedly Spent At A Strip Club After The Astroworld Tragedy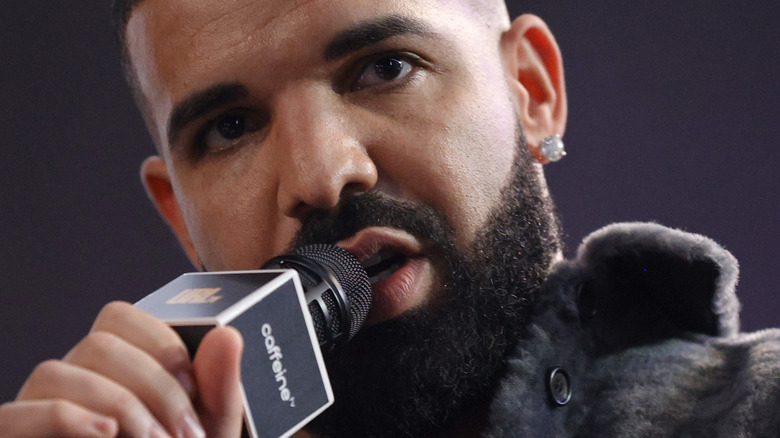 Amy Sussman/Getty Images
After the November 5 Astroworld festival that turned into a mass casualty event, leaving nine people dead and hundreds injured, reports have surfaced that Drake went to a strip club the day after his performance with Travis Scott.
A week ago, as Travis Scott held his Astroworld festival in Houston where Drake made a surprise appearance, a chaotic crowd of 50,000 people surged towards the stage. The surge caused many to fall, becoming trampled and crushed. According to Yahoo! Entertainment, Scott's set began at 9 p.m., yet by 9:38, authorities called the concert a "mass casualty event." While Scott briefly paused the show for an ambulance and acknowledged a fan had passed out, he didn't end his performance until 10:15 p.m.
Following the show, Scott and Drake attended a party at Dave & Buster's. But, according to Yahoo Entertainment, Scott left after learning about what happened and did not learn the true extent of the injuries, and the event, until the next morning, per his lawyer's statement on "Good Morning America."
Drake went to a strip club the day after the Astroworld tragedy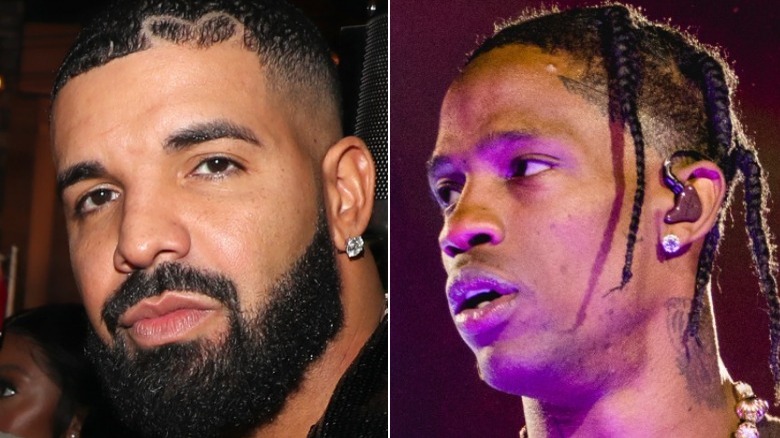 Rick Kern & Jerritt Clark/Getty
On November 9, TMZ reported that Drake and Travis Scott went to Dave & Buster's after the Houston Astroworld concert, before Scott learned of the deaths that resulted from the event. But on November 12, the Daily Mail reported that Drake went to a Houston strip club on November 6, the day after the performance, and he reportedly spent a whopping million dollars there.
Now, as lawsuits continue to be filed against Scott and Drake, Scott has offered to pay for the funeral services for those who died and is providing mental health resources to affected concertgoers. "I'm absolutely devastated by what took place last night. My prayers go out to the families and all those impacted by what happened at Astroworld Festival," Scott wrote in a November 6 statement.
Travis Scott is known for chaotic concerts, according to CNN. In 2015, according to the outlet, while at Lollapalooza, Scott encouraged fans to climb over security barricades. No one was hurt in the incident, though Scott pleaded guilty to misdemeanor disorderly conduct and was sentenced to a year of court supervision. And in 2017, Scott was charged with inciting a riot, disorderly conduct, and endangering the welfare of a minor after he encouraged fans to rush the stage and ignore security at a concert in Arkansas.