Why Fans Think Kristin Davis Got Plastic Surgery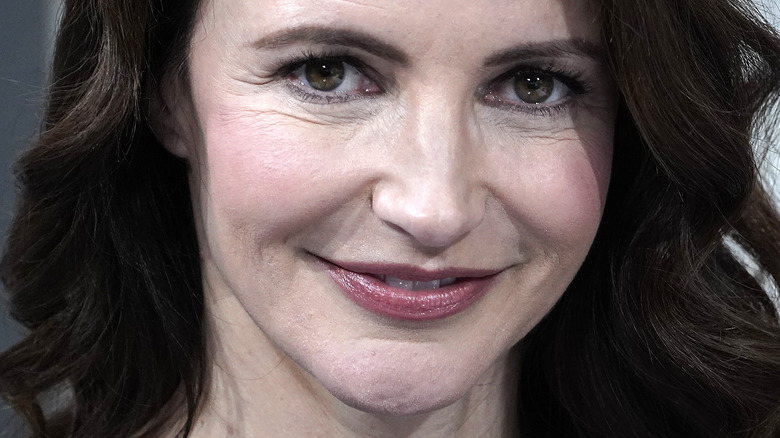 John Lamparski/Getty Images
The "Sex and the City" reboot, "And Just Like That," has caused quite the stir since the HBO series was first announced. Headlines came up early on that Kim Cattrall, who played Samantha Jones, would not be returning. The news, unexpectedly, aired considerable conversation about Cattrall's ongoing feud with Sarah Jessica Parker, the show's lead, who plays Carrie Bradshaw. There was talk of pay disparities among the four stars and animosity behind the scenes.
The reboot brought even more news as filming began. There was debate over whether Chris Noth, who played Mr. Big, would return. (As it turns out, he is, as Entertainment Tonight confirmed.) Then, tragically, William Garson, who played Stanford Blatch, died on September 21, according to CBS News. It was a big loss to the HBO family.
In less tragic news, Kristin Davis, who plays Charlotte York, is returning for her role in the reboot, but fans can't get over her new look and many are curious about whether or not the star got plastic surgery.
Did Kristin Davis have work done?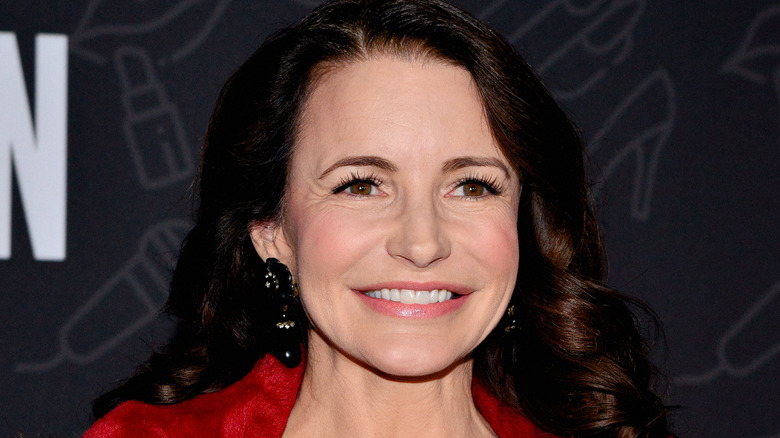 Chelsea Guglielmino/Getty Images
The official trailer for HBO's "And Just Like That" dropped on November 12 and, while it looks as flashy and splashy as anything one would expect from the "Sex and the City" franchise, people can't get over Kristin Davis' new look.
Davis, who is 56 at the launch of "And Just Like That," certainly looks different — a natural progression in life — but fans are wondering if she got some work done. One fan commented on Instagram, "Why kristin why ?? OMG your face... you looked soooooo beautiful... i'm sad." On another one of Davis' posts, a fan wrote: "OMG:. what have you done to your cheeks?
" Later, someone else wrote, "Such a classy and sweet character. You are so beautiful, try any other treatments but no filler please."
While people are speculating away, one fan had the perfect response to comments about age shaming and plastic surgery rumors on Twitter. "It's a small thing I've never noticed until now but it really is beautiful seeing women with grey hair. Seeing women who have aged, lived, and experienced," they wrote. "We need more [women] over 40 on TV." Amen! So whether the cast got work done or not, and whether or not "And Just Like That" will live up to its reputation, it is a refreshing and wonderful thing to see women past 40 living their best lives!