Why Kim Cattrall Wants Nothing To Do With The Sex And The City Revival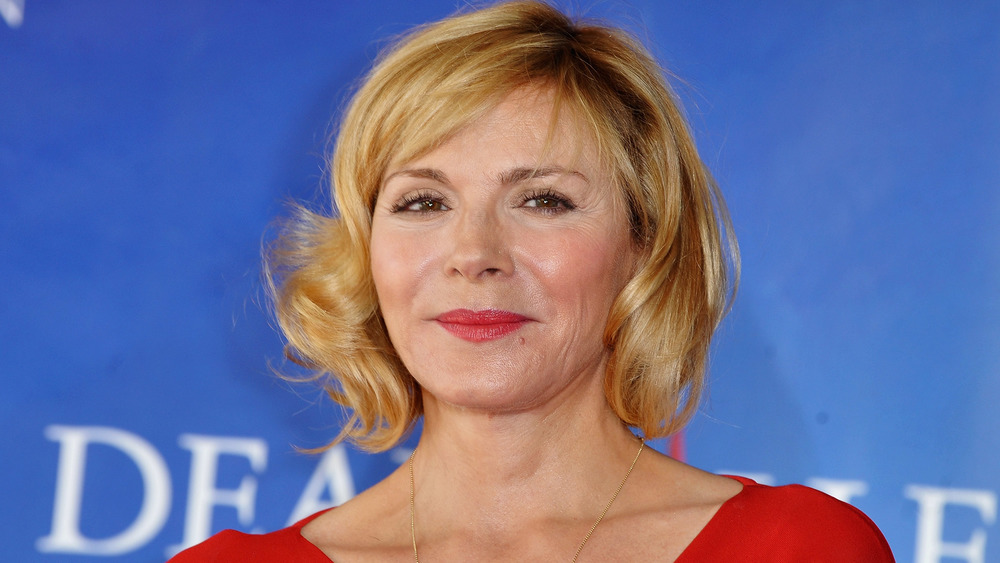 Francois Durand/Getty Images
Sex and the City is coming back in a big way. The HBO series — which ran for six seasons and resulted in two subsequent movies — is getting the revival treatment with And Just Like That, a common phrase that Carrie Bradshaw (Sarah Jessica Parker) liked to say. Production is scheduled to begin in the spring of 2021, culminating in 10 episodes that are 30 minutes long, per Variety.
However, before you reignite your obsession with Cosmopolitans and Manolo Blahniks, it's worth mentioning that Kim Cattrall, who played Samantha Jones, will not be returning for the HBO revival, according to Variety. Cattrall's character, a public relations mogul, was a favorite of the show for her sexual openness, her vivacious personality and the way she put the "f" in fabulous. There truly was no one like her. 
This news might not come as a total shock for fans who have followed the career paths of the four women who gave us a glitzy look at dating and love in Manhattan. While the series will still feature Cynthia Nixon and Kristin Davis, as well as Parker, Cattrall has been vocal over the years about her reluctance to continuously make sequels of the HBO show. She's also been frank about the lack of friendship between herself and the other cast members. Here's what's gone down.
Kim Cattrall has never been friends with her co-stars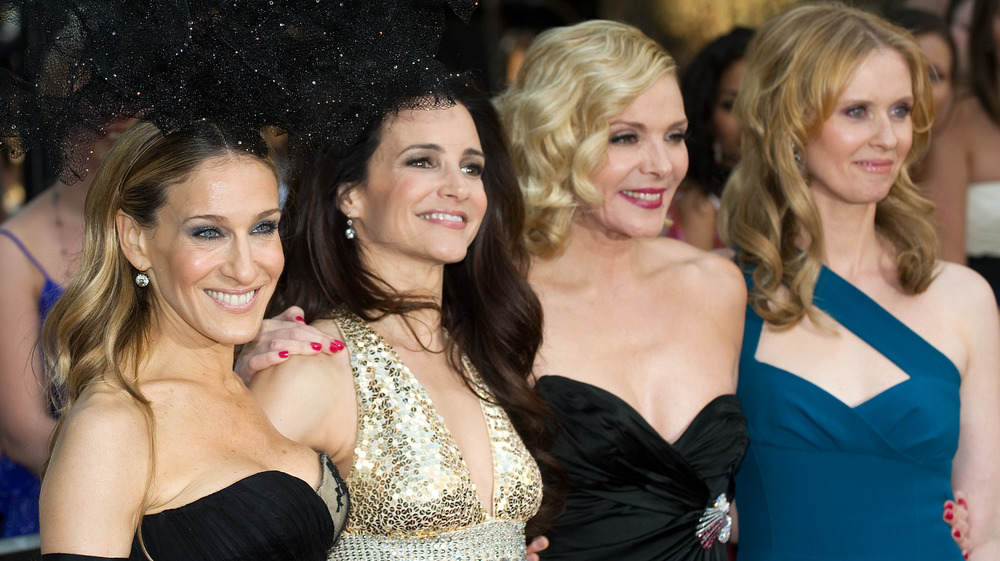 Samir Hussein/Getty Images
HBO Max is creating a revival of Sex and the City called And Just Like That, but Kim Cattrall (Samantha Jones) will be notably absent from the cast. Cattrall spoke about her co-stars on Piers Morgan's Life Stories in 2017 saying, "We've never been friends. We've been colleagues and in some ways it's a very healthy place to be," (via The Independent). Cattrall also told Morgan that Samantha Jones could be played by someone else. "I played it past the finish line and then some, and I loved it and another actress should play it," she said (via BBC). "Maybe they could make it an African-American Samantha Jones or a Hispanic Samantha Jones, or bring in another character," Cattrall added.
In an interview with the Women's Prize for Fiction podcast in December 2020, Cattrall spoke about how meaningful it was to be a part of SATC but added that it's over for her. "It was a lot of fun and I loved it and being in new territory is always exciting. I felt like we were," she said. In discussing her decision not to return, Cattrall said: "I'm lucky enough to have the choice, not that I haven't worked for it. I have."
While it's disappointing, isn't this exactly the message Samantha Jones gave fans? To be a woman who does what she needs to do, regardless of the reactions of others? If anyone could walk to the beat of her own drum, it was Samantha. And now, she's walking away.