Why Prince William May Be Enraged Over The Crown's Latest Filming Location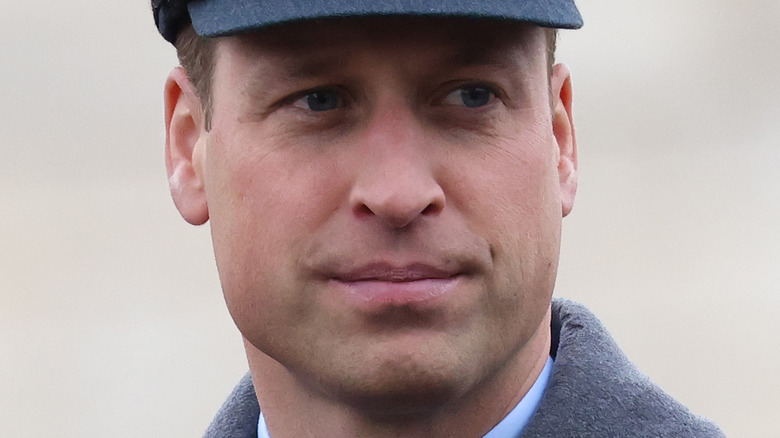 Hollie Adams/Getty Images
Prince William's reported frustrations with Netflix's "The Crown" are set to reach a boiling point with the series' latest endeavor. The popular Netflix program, which premiered in 2016, takes a fictionalized approach to some of the royal family's most-publicized challenges under the reign of Queen Elizabeth II, who ascended the throne in 1952. Moreover, the periodic drama features a rotating cast in two season increments to account for the family's aging.
The Duke of Cambridge, however, has reportedly not been a fan of the series' portrayal of late mother Princess Diana. In November 2020, a royal source revealed to the Daily Mail that William was "none too pleased with" the show, which featured graphic depictions of Diana (played by Emma Corrin at the time) vomiting into a toilet. The source further noted that William "[felt] that both his parents are being exploited and being presented in a false, simplistic way to make money."
William's irritation allegedly continued in the year that followed. In October, it was reported that the duke was once again frustrated by the program, as it will allegedly feature an episode dedicated to Diana's bombshell 1995 "Panorama" interview — one that left the then-13-year-old William emotional and one that he has since spoken out again. Now, Prince William might have another bone to pick with "The Crown'"s showrunners.
'The Crown' will feature a scene filmed near Prince William's home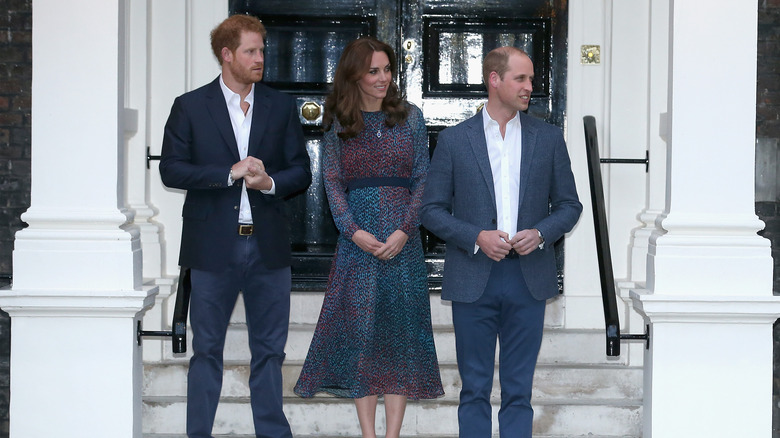 Chris Jackson/Getty Images
If Prince William wasn't already aggravated by Netflix's "The Crown," he surely will be now. William, who has allegedly been peeved by the series' depiction of late mother Princess Diana in the past, now faces another slap in the face from the program with their latest filming experience.
According to the Sun, showrunners filmed a scene recreating the day when Prince Charles admitted to infidelity. On that day, Princess Diana sported what many have referred to as her "revenge dress" — a black dress that bared all, effectively disavowing royal code. But what truly makes this scenario enraging, for Prince William at least, is that it was filmed eerily close to his front step at Kensington Palace. How close, you ask? 800 meters.
Per the Sun, a TV insider noted that "They could have chosen any location to recreate this scene, but they opted to select a spot which can almost be viewed by William from his bedroom window." The source further pondered what would've transpired "if [William] had seen" and that "There's also likely to be questions asked" by the royal family, who have already been "deeply unhappy" with the show prior.
The news comes as Jemima Khan, close confidante to Diana, departed from "The Crown" as a consultant over growing uneasiness of the late princess's portrayal. Per The Times, she chose to leave as she believed the series did not portray Diana "as respectfully or compassionately as I had hoped."