How The Crown Is Going Against Prince William's Wishes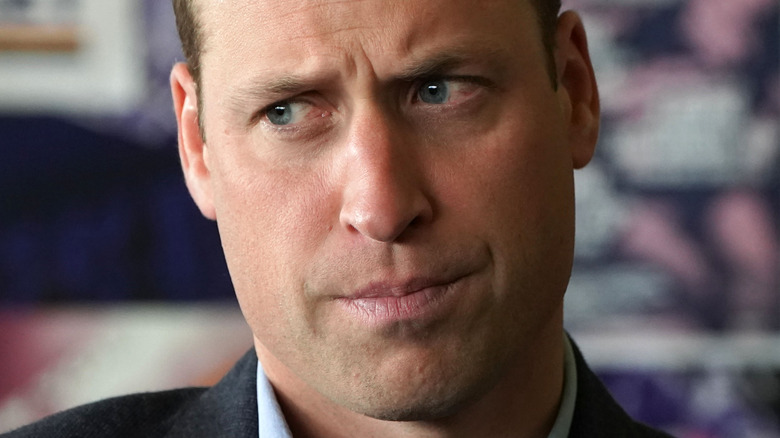 Wpa Pool/Getty Images
There's been some contention about just how much, if at all, the royal family are really consulted about what goes on in the Netflix hit series "The Crown," and it's been widely speculated over the years that the royals are not exactly overly thrilled about everything portrayed in the dramatized series.
Donal McCabe, Queen Elizabeth II's communications secretary, has previously shut down claims suggesting the royals have any kind of input, saying in a statement (via Cosmopolitan): "The royal household has never agreed to vet or approve content, has not asked to know what topics will be included, and would never express a view as to the programme's accuracy."
But it sounds like those eagerly anticipating the arrival of Season 5 won't be disappointed, as it's already been reported that the queen probably won't be too happy with a juicy new storyline. The Sun claimed in August that Prince Philip's relationship with aristocrat Penny Brabourne will feature in new episodes, with a source noting that it was a "highly personal relationship" and is "unlikely to be welcomed as a storyline." Yikes.
But it sounds like it won't just be the queen who's not too happy about new episodes of "The Crown," as reports are now claiming her grandson and heir to the throne, Prince William, may also be disgruntled about an apparent big upcoming storyline.
Will Princess Diana's Panorama interview be on The Crown?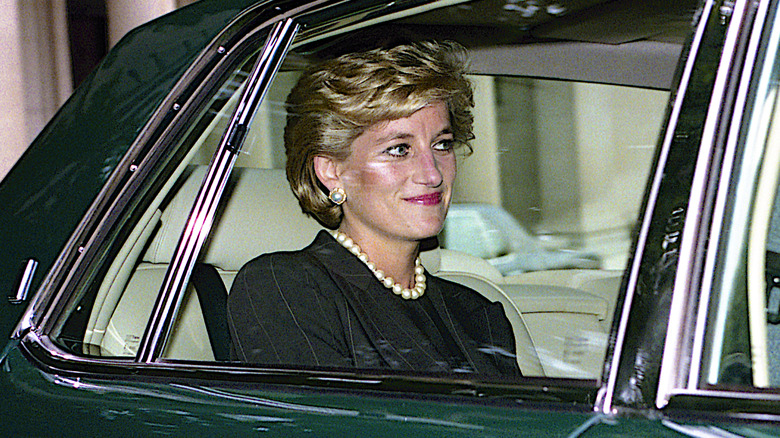 mark reinstein/Shutterstock
Prince William may want to cancel his Netflix subscription, as The Sun is reporting "The Crown" Season 5 will reportedly feature a whole episode based on his mom, Princess Diana's, infamous 1995 BBC "Panorama" interview with Martin Bashir.
"'The Crown"s creators see the interview as the keystone moment in series five. To the writers, the stormy marriage between [Prince Charles and Princess Diana] led up to her outpouring on 'Panorama,' and the aftermath of that decision defined her final months," a source said, claiming that the show is "making a huge investment in that."
William in particular has made no secret of the fact he doesn't want the interview brought back into people's consciousness amid much furore about the chat. In May, it was alleged Bashir "had faked documents" in order to get the sit down, in which the late princess made bombshell claims about her marriage to Charles and his relationship with his now wife, Camilla Parker Bowles (via Sky News).
In a statement released that same month, William said the way Bashir and the BBC got the interview was "deceitful" (via BBC News). He added, "It brings indescribable sadness to know that the BBC's failures contributed significantly to her fear, paranoia and isolation. She was failed not just by a rogue reporter but by leaders at the BBC who looked the other way." He added he believed the interview "holds no legitimacy and should never be aired again."