How The New Season Of The Crown Will Absolutely Infuriate The Royals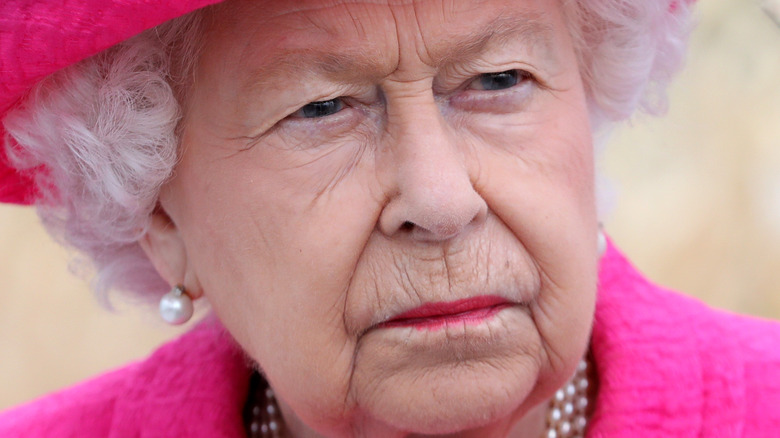 Chris Jackson/Getty Images
It sounds like the royal family may not want to renew their Netflix subscriptions for 2022. The world is gearing up for more insight into royal life with Season 5 of "The Crown" — and it sounds like things could get pretty juicy.
It was reported in 2017 that Queen Elizabeth II was a fan of the series that tells the story of her and her family's lives, with a source claiming to Express that she watched all 10 episodes of the first season with her son, Prince Edward, and daughter-in-law, Sophie Wessex. "Happily, she really liked it, although obviously there were some depictions of events that she found too heavily dramatized," the insider said.
But it sounds like her desire to watch has declined as the seasons continued. Express reported in 2019 the monarch was particularly irked by a scene in Season 2 involving her now late husband, Prince Philip. "The queen realises that many who watch 'The Crown' take it as an accurate portrayal of the royal family and she cannot change that, but... she was upset by the way Prince Philip is depicted as being a father insensitive to his son's wellbeing," said a senior royal courtier.
"The royal household has never agreed to vet or approve content, has not asked to know what topics will be included, and would never express a view as to the program's accuracy," he added.
And the queen may be even less thrilled if she chooses to watch Season 5...
Queen Elizabeth may not be happy about Prince Philip's 'highly personal relationship' playing out on The Crown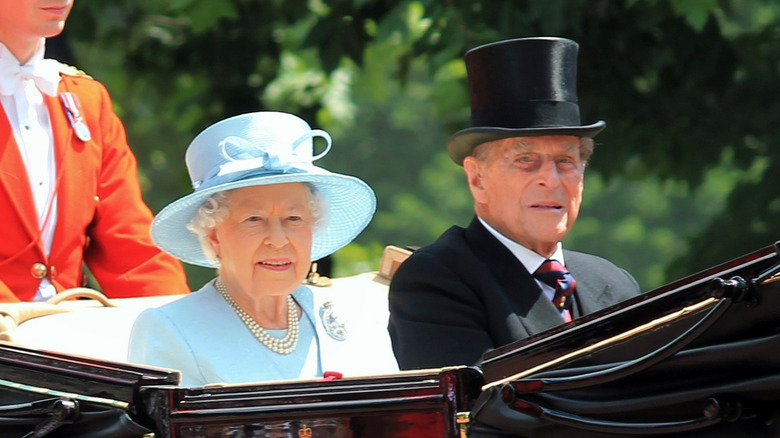 Lorna Roberts/Shutterstock
The relationship the late Prince Philip, husband of Queen Elizabeth II, had with aristocrat Penny Brabourne is set to play a part in "The Crown" Season 5, according to The Sun. And that may not sit too well with the queen.
"This is a relationship which naturally raised a few eyebrows and sparked quite a few whispers, but Philip and Penny maintained they were just friends. The makers of 'The Crown' believe it's a relationship worthy of exploring and casting a veteran actor like Natascha [McElhone] is a reflection of how high profile the role is," a source claimed.
It's not yet known how in-depth the series will delve, though the insider noted it was a "highly personal relationship" and is "unlikely to be welcomed as a storyline" by the queen or her family. Daily Mail even claimed it could "infuriate" them.
There's been conflicting reports about how much the royals know about the show's storylines. The Times claimed in 2019 that Buckingham Palace gets a heads-up on before the new season goes into production. However, the queen's communication secretary Donal McCabe appeared to contest that to The Guardian.
He claimed "The Crown" was not made with "endorsement by the royal household" and they "never agreed to vet or approve content, [have] not asked to know what topics will be included, and would never express a view as to the program's accuracy."