John Mayer Strikes Back At Taylor Swift Fans For Sending Hateful Messages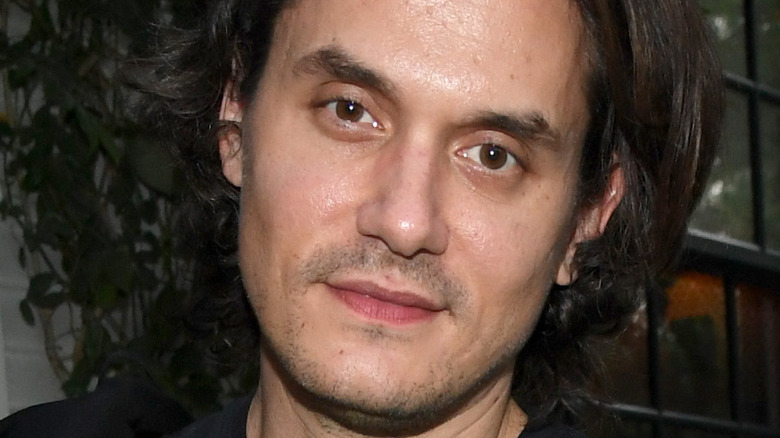 Kevin Mazur/Getty Images
Taylor Swift just re-released "Red," her 2012 album which Pitchfork notes is often regarded as her best. Reactions to the re-release have been overwhelmingly positive, with even Mr. Feeny from "Boy Meets World" singing its praises on TikTok. "Some things get better with age," he said in a video posted by his granddaughter. Swift saw the video and commented, "My brother and I are FREAKING OUT, we're huge fans!!!" as captured by the Instagram account Comments By Celebs.
Although she has never confirmed it, fans believe "Red" — particularly the song "All Too Well" — is about her ex-boyfriend Jake Gyllenhaal, with whom Swift had a three-month relationship in late 2010, per NBC News. Swift fans immediately began posting memes about Gyllenhaal in the wake of the re-release. One was a photo of Swift in front of a lawn fire, captioned, "Taylor after absolutely tearing apart Jake Gyllenhaal for 10 minutes," referring to the ten-minute extended version of "All Too Well" on the re-release.
While the focus this past week has been on Gyllenhaal, some Swifties have already set their sights on another one of her exes — and they've been sending hate his way.
John Mayer put a teenage Swiftie in her place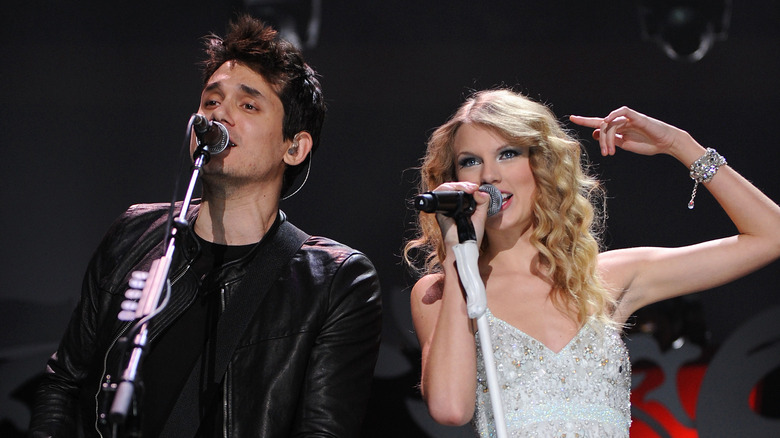 Bryan Bedder/Getty Images
A Taylor Swift fan recently DM'd John Mayer on Instagram with some nasty words, captured by Deux Discussions. A girl named Alondra wrote to the singer, "f*** yourself you ugly b**ch I hope you choke on something."
Alondra immediately backtracked, replying, "OMG WHAT i don't want you to DIE" followed by a 30-second voice message. In a now-private TikTok (via Daily Dot), Alondra played the voice message, in which she claimed her friend "dared" her to harass Mayer, and that she "wasn't trying to get sued." Mayer asked her, "So [sending hate] is a fun thing people are doing without taking into account that I might see it and be affected by it?" Alondra told him she didn't think he would ever see it and apologized again, also warning him that people will probably be "1000x meaner" when Swift re-releases "Speak Now" — which contains the track "Dear John," widely believed to be about Mayer, per Page Six.