A Different Queen Makes Her Feelings About Queen Elizabeth Clear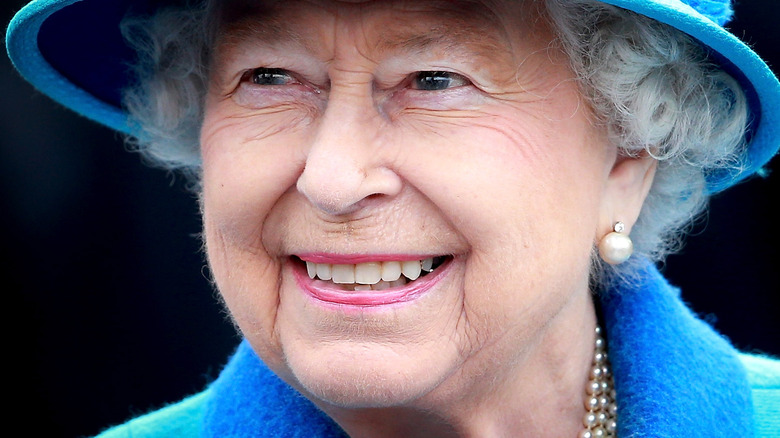 Chris Jackson/Getty Images
Queen Elizabeth is one of the most powerful women in the world. Not only in terms of royalty, but also as a human being — her surviving several health scares in recent memory comes to mind. The 95-year-old monarch ascended the throne in February 1952, following the death of her father George VI and has held the position since. According to the History Press, Elizabeth surpassed Queen Victoria as the longest-lived monarch in 2007 and in 2015, she shattered the record of being the longest-reigning monarch of all time.
As 2022 approaches, Her Majesty is set to celebrate a new milestone: her Platinum Jubilee. The event, which will celebrate her 70th year on the throne, is unforeseen in royal history and has not been reached by any other monarch in the royal family's generational history. And, think; Elizabeth has seen so much throughout her time on the throne, including Princess Diana's untimely death, Megxit, the COVID-19 pandemic, and the death of her husband Prince Philip.
Despite all of the queen's accomplishments, however, one queen from around the world is making her thoughts heard on what she feels about Her Majesty — and it may not be what you think.
Queen Rania of Jordan laid in the praise for Queen Elizabeth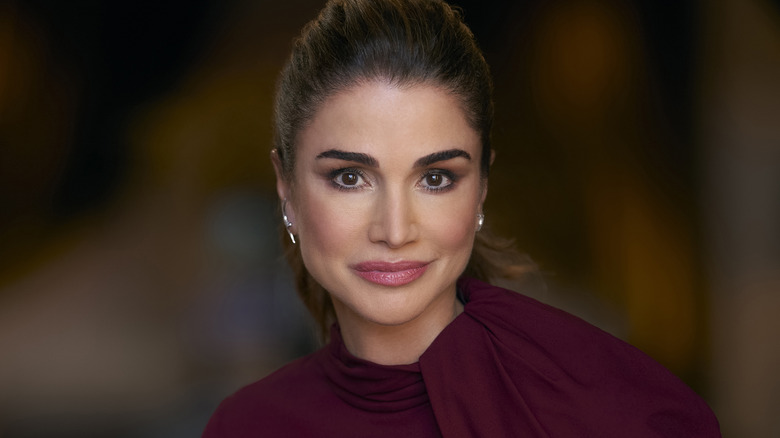 Handout/Getty Images
Rania Al-Abdullah was proclaimed queen consort of Jordan in March 1999, after husband Abdullah II bin Al-Hussein ascended the throne as King of Jordan the month prior. She, however, was involved in philanthropic causes since marrying the king in 1993. Since then, Queen Rania has devoted her energies toward public services in Jordan, specifically toward environmental causes, as well as youth and education.
In fact, The Queen Rania Foundation for Education and Development was established in 2013 with goals to "improve opportunities for children and young people in Jordan and equip them... to excel in a fast-paced and competitive world," per Royal Central. The outlet further notes that she also oversees the Royal Health Awareness Society, Madrasati, and other charitable organizations.
In a sense, she's like Queen Elizabeth in regards to her never-ending pursuit of charity work. In fact, Queen Rania had a horde of praise for Queen Elizabeth in a new interview with ITV News. Speaking to the outlet, she said, "[Queen Elizabeth] is somebody we hold in really high regard, and she's somebody I look up to personally." Elsewhere in the interview, she said Elizabeth is a "symbol of what it means to be a true figurehead and stateswoman [who gives] inspiration to the rest of the world." In light of Queen Elizabeth's recent health scares, Queen Rania stated that "We're always concerned for her health," but noted, "she's a strong woman."