The Tragic Death Of Rapper Young Dolph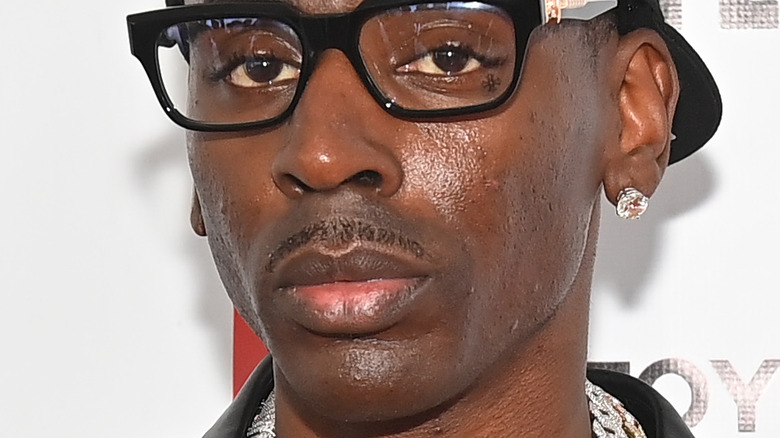 Paras Griffin/Getty Images
Rapper Young Dolph, aka Adolph Robert Thornton, Jr., died on November 17, at 36 years old. According to TMZ, Young Dolph was fatally shot in his hometown of Memphis, Tennessee, outside a cookie shop called Makeda's Butter Cookies, a local staple where he frequented. Young Dolph was there buying cookies for his mother, The Sun reported. Maurice Hill, the owner of Makeda's Butter Cookies, told FOX13 that his employees saw Young Dolph walk into the store early afternoon to buy cookies when someone drove up, shot, and killed him. 
"This shooting is another example of the senseless gun violence we are experiencing locally and nationwide," the Memphis Police Department tweeted about the tragic news. "Our hearts go out to the Thornton family and all who are affected by this horrific act of violence."
Some might not know Young Dolph was related to beloved late rapper Juice WRLD, who died due to a drug overdose in 2019. "Just found out Young Dolph was the cousin of Juice Wrld, RIP man fr hope his family and friends are alright," a fan tweeted. Of course, More fans and celebrities are also collectively expressing their shock and are mourning the "The King of Memphis'" death on social media.
Many are mourning Young Dolph's death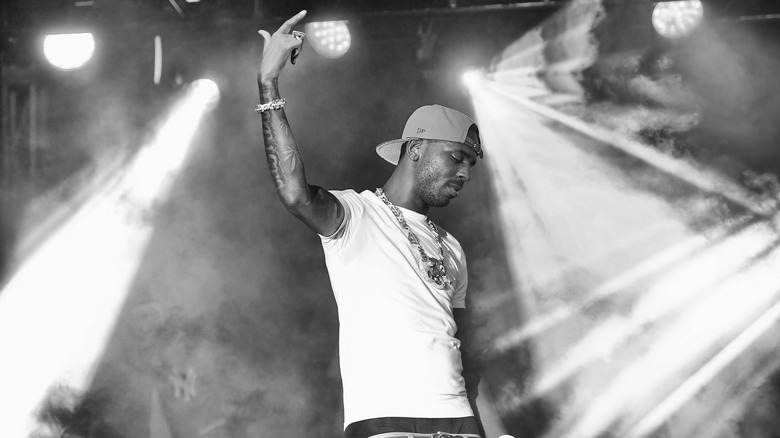 Paras Griffin/Getty Images
Celebrities and fans are coming out of the woodwork all over social media, expressing their shock and grief after hearing rapper Young Dolph was killed on November 17. Megan The Stallion tweeted, "I am sooo sick rn I am in disbelief! Praying for his family and friends ! Rest In Peace to my friend a true legend dolph." Gucci Mane also expressed his sadness and tweeted, "R. I.P. to my friend Dolph this broke my heart."
A fan tweeted their favorite memory of Young Dolph, writing, "My favorite story about Young Dolph was when two baristas at a Duke coffee shop were fired for playing his music in the shop. Dolph found out and flew them to the Rolling Loud Festival, brought them on stage, gave them each $20,000 dollars, and then played 'Get Paid'". They added, "A legend." Another Young Dolph fan expressed, "Man this hurts for real... you can't even go back home to where you came from."
The rapper had experienced numerous attempts on his life before. In 2017, Young Dolph was shot outside a shoe store in Hollywood, and required surgery, per TMZ. Later that year, Young Dolph's SUV was shot at over 100 times in Charlotte, North Carolina, and rival Blac Youngsta was arrested in connection with the crime. However, the charges were eventually dropped, TMZ reported. Rest In Peace to Young Dolph.