How Adele Included Her Son In The Most Heartbreaking Way On New Album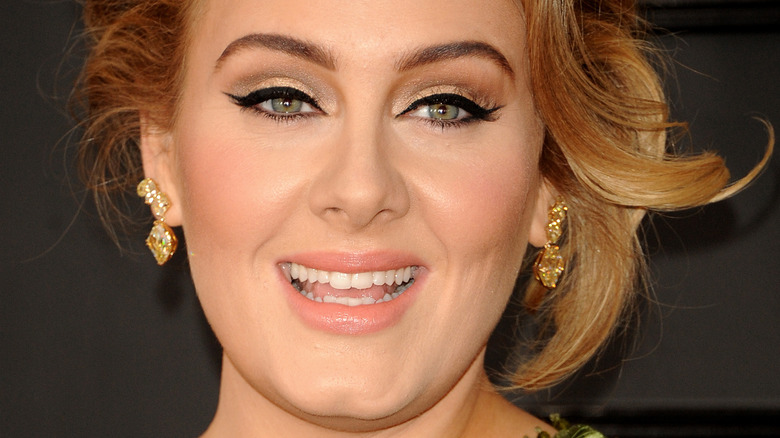 Tinseltown/Shutterstock
Adele is about to release her long-awaited fourth studio album, "30," and it seems it's all music fans are talking about.
During an interview with British Vogue, the "Send My Love (To Your New Lover)" hitmaker admitted that she had to prepare herself to get back into the spotlight, as it has been six years since she last released an LP. During her absence, Adele has tried to remain as low-key as possible. "I mean, I have to sort of gear myself up to be famous again, which famously I don't really like being," Adele explained. With that being said, the Grammy award-winner has not shied away from getting personal on the upcoming album. Adele's "30" will lyrically focus on her divorce from ex-husband Simon Konecki, and was made for her son, Angelo Adkins, who had questions about their split. 
"I just felt like I wanted to explain to him, through this record, when he's in his twenties or thirties, who I am and why I voluntarily chose to dismantle his entire life in the pursuit of my own happiness," she noted. "It made him really unhappy sometimes. And that's a real wound for me that I don't know if I'll ever be able to heal." Adele has tried her best to keep her son away from the cameras over the years, but this time around, she has allowed him to feature on her new album in this heartfelt way.
Adele's son appears on '30' through voice notes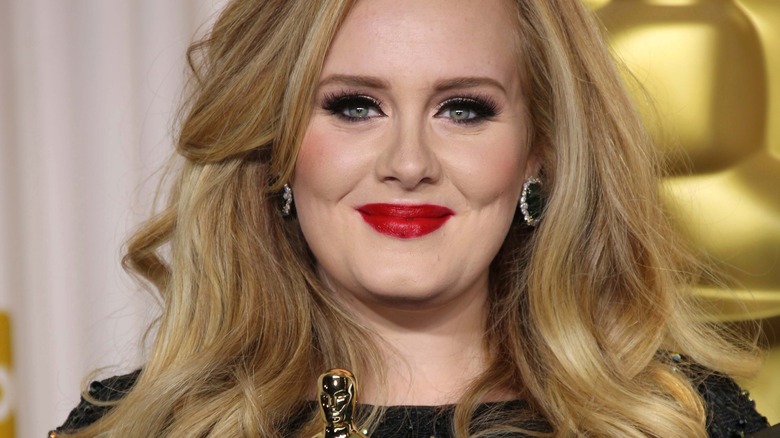 S_Bukley/Shutterstock
The public might know very little about Adele's son, Angelo Adkins, but he does feature on her new album "30" in a unique way. As previously reported by the Daily Mail, Angelo appears on the emotional track titled "My Little Love" through voice notes. The song hears Adele getting upset over her divorce from Simon Konecki while Angelo tries to stop her from getting so distressed about the situation. "I'm so sorry if what I've done makes you feel sad," Adele sings. "Tell me you love me," the singer expressed to her son in a voice note, to which he replied: "I love you, one million percent. I feel like you like me, too."
Adele continued: "You know Mummy doesn't like anyone else like I like you, right? Mummy's been having a lot of big feelings lately, I'm confused and I don't know what I'm doing." The award-winning star assures her son on the song by stating she loves Angelo's dad because he "gave you to me," while adding, "I feel very paranoid, stressed, and I'm hungover which never helps. I feel like today is the first day since I left him that I actually feel lonely — and I never do. I just feel really lonely and frightened, and I'm worried I might feel like this a lot."
In a five-star rating review from The Telegraph, the publication noted that "30" is Adele's best album yet. We can't wait to hear it!