Nancy O'Dell Reacts To Billy Bush's Apology For Trump Tape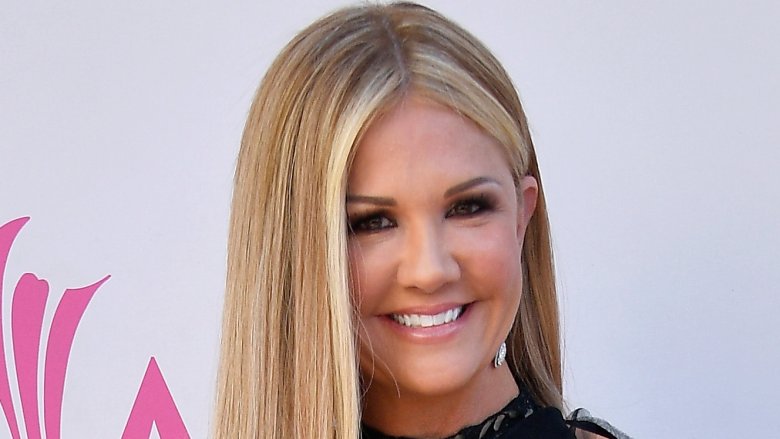 Getty Images
Nancy O'Dell has broken her silence on Billy Bush's apology for the infamous leaked tape, in which he was heard laughing as Donald Trump lewdly described making unwanted sexual advances on a number of women.
The television host responded to her former Access Hollywood colleague's apology during the Monday, May 22, 2017 episode of Entertainment Tonight.
"Billy reached out to me just about three weeks ago by email. He wrote a really nice apology, which I appreciated very much," she revealed. "He and I worked together for so many years, for a long time, and I only wish him the best moving forward."
As Nicki Swift previously reported, Bush recently spoke out for the first time about the incident in a tell-all interview with The Hollywood Reporter. "Looking back on what was said on that bus, I wish I had changed the topic," he revealed with regret. "I didn't have the strength of character to do it."
The 2005 tape in question was leaked during the 2016 election via The Washington Post. In what Trump later dismissed as "locker room banter," the now-president can be heard saying, "You know I'm automatically attracted to beautiful, I just start kissing them. It's like a magnet....And when you're a star, they let you do it. You can do anything. Grab them by the p****. You can do anything." He also stated, allegedly about O'Dell, "I moved on her like a b****, but I couldn't get there. And she was married."
After the tape was initially released, O'Dell expressed in a statement, "Politics aside, I'm saddened that these comments still exist in our society at all. When I heard the comments yesterday, it was disappointing to hear such objectification of women. The conversation needs to change because no female, no person, should be the subject of such crass comments, whether or not cameras are rolling." 
She continued, "Everyone deserves respect no matter the setting or gender. As a woman who has worked very hard to establish her career, and as a mom, I feel I must speak out with the hope that as a society we will always strive to be better."