The Truth About Ingo Rademacher's Departure From General Hospital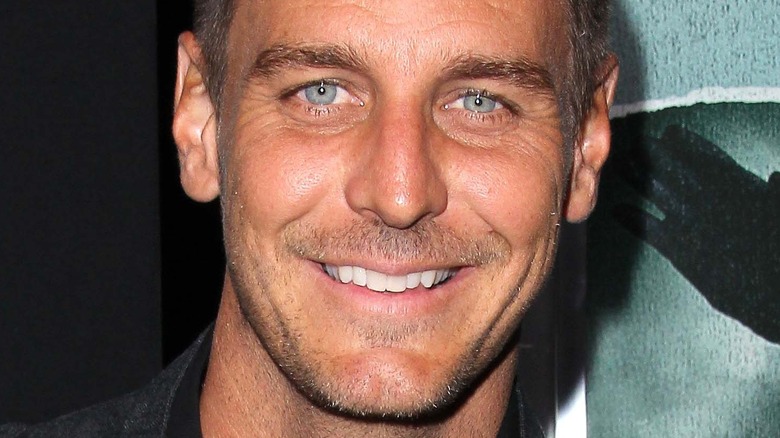 s_bukley/Shutterstock
Ingo Rademacher is one of the biggest stars in the daytime television world thanks to his role as Jasper "Jax" Jacks on the long-running soap opera "General Hospital." He made his debut on the show back in 1996, but has appeared on and off over the last 25 years. In an interview with TV and Music Network back in 2019, Rademacher admitted he was protective, but also proud of his onscreen persona. He put it this way: "Jax to me — and I've only just been able to put it into words since Captain America came out — he's Captain America. He's all about fairness. If he sees a bully, he will stand up for the person that's being bullied. That's who he is. He's the guy who will always do the right thing."
With that said, a lot of fans were shocked when it was announced that Rademacher would be leaving "General Hospital" after spending so many decades on the show. But the circumstances surrounding his departure are what has confused his fans the most, as he was apparently embroiled in not just one, but two controversies at the same time. Here's why.
Why was Ingo Rademacher fired from General Hospital?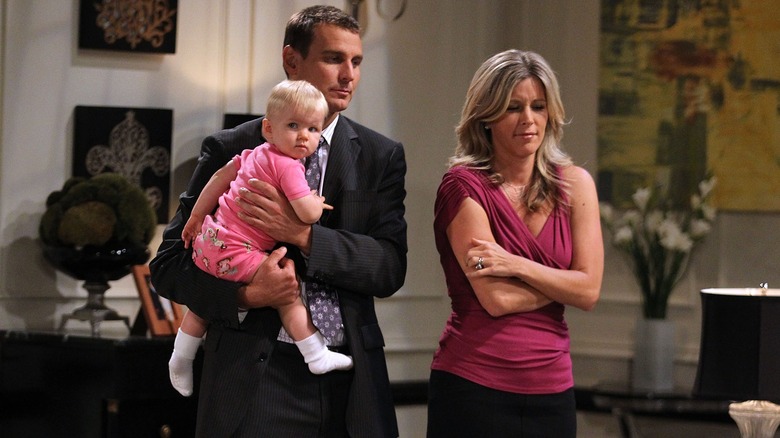 Christopher Polk/Getty Images
Ingo Rademacher was no doubt one of the most popular figures in the soap world, but he's also become one of the most controversial, too. That's because he often voices his opinions — and even his frustrations — about many hot button topics. He's made it clear on more than one occasion that he's against a COVID-19 vaccine mandate at the work place. He's even posted about it on his Instagram and has said things such as, "Make no mistake, this is the fight of our lives. The fight to have the freedom to choose. It has zero to do with your political beliefs or wether you've been vaccinated or not. Stand strong America!" 
After the hashtag #fireingo began trending on Instagram in August, Rademacher once again took to Instagram to write, "Getting vaccinated does not stop you from spreading the virus. That's straight from the CDC. Mandating any vaccine is wrong but especially one that doesn't help stop the spread, that's nothing short of crazy talk. If you want to take the vaccine, take it. Just know you're doing it for yourself, not to save anyone else. You're not a hero."
But because of the ABC network's vaccination mandate, per Deadline, Rademacher was let go from the cast, much to the surprise and even dismay of many of his longtime fans. However, Rademacher made another controversial move that stirred the pot, too.
Ingo Rademacher's Instagram repost blew up his reputation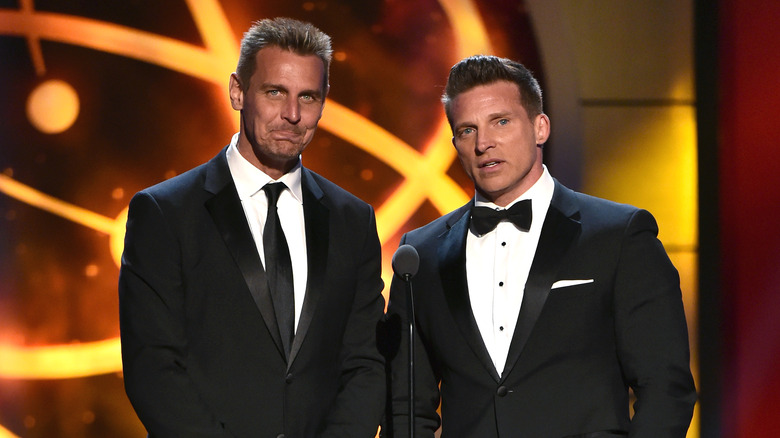 Alberto E. Rodriguez/Getty Images
Right before it was announced that Ingo Rademacher was let go from the cast of "General Hospital," the actor posted a retweet of U.S. assistant secretary for health and first transgender four-star officer Rachel Levine, according to Deadline. Rademacher referred to Levine as a "dude" and said he didn't agree with the notion that it was acceptable to "call a transgender an empowered woman." It didn't take very long for his "General Hospital" co-star Nancy Lee Grahn and transgender actor Cassandra James to call Rademacher out on his comments. 
Before Rademacher's departure made headlines, Grahn took it upon herself to write on Twitter, "The fellow actor, #IngoRademacher, is mercifully no longer a part of the #gh cast. Transphobia & misgendering are disgusting & should be unacceptable in any industry, including soaps/acting. I stand with my costar, @cassandrajames_, & the trans community."
This, of course, led to a lot of confusion as to whether or not Rademacher was let go because of his Instagram repost or because of his refusal to get a COVID-19 vaccine. Either way, the off-screen drama between the "General Hospital" cast has made the on-screen drama in the fictional city of Port Charles pale in comparison.