The NCIS Co-Star Mark Harmon Thinks Is Underappreciated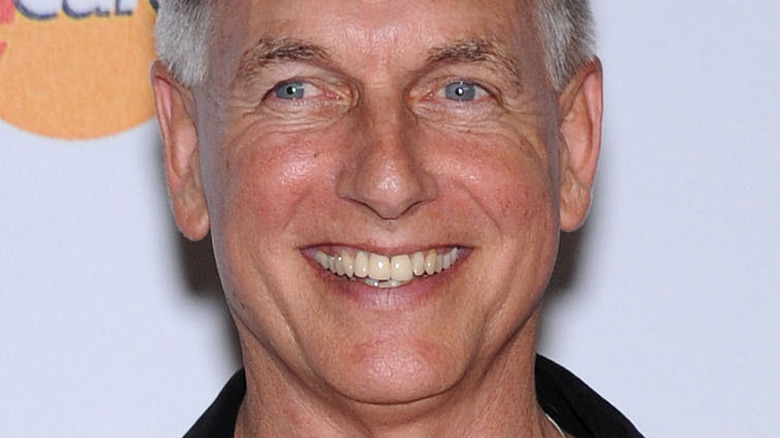 DFree/Shutterstock
Mark Harmon left the CBS crime drama "NCIS" in October after a whopping 18-season run, disappointing longtime fans of the series, per Deadline. Known for playing the tough yet kind Special Agent Leroy Jethro Gibbs, Harmon will be sorely missed as a series regular. 
In his final episode, Gibbs decided to leave the NCIS team in favor of staying in Naktok Bay, Alaska, after visiting the area to solve a case. Gibbs told Special Agent Timothy McGee that he was "not going back home." When McGee asked what Gibbs was searching for in Alaska, he responded, "I don't know. My gut's telling me I'll know when I find it." What's certain is that Gibbs finally found a sense of peace in Alaska regarding the loss of his wife and daughter. The two died in a car accident caused by Pedro Hernandez, a drug dealer who wanted revenge against Gibbs' wife, as she had once testified against him. Even the most bitter fans can admit that this is a touching reason for him to quit his job in law enforcement and start a new life.
Fans of "NCIS" are not the only ones who will miss seeing Harmon's face on the series. After nearly two decades, the actor has forged long-lasting friendships with many of his co-stars. The good news? He is still an executive producer of the series, so he can continue to serve as a mentor to his colleagues while also learning from them. One series regular, in particular, is someone who Harmon admires for their ability to pull off a difficult role.
Mark Harmon thinks this actor makes his challenging role 'look easy'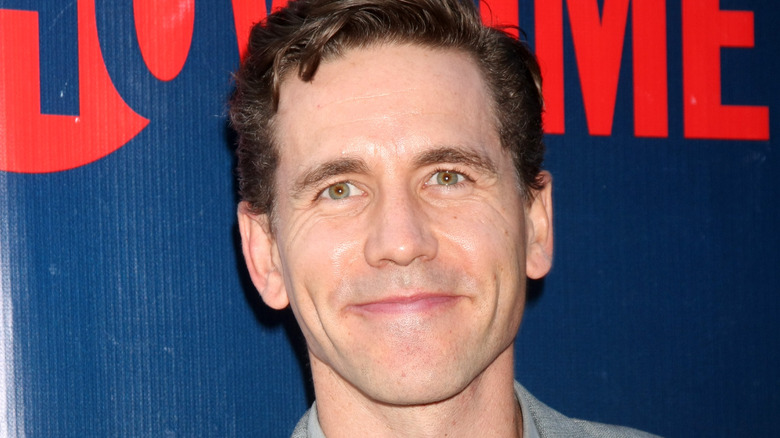 Kathy Hutchins/Shutterstock
In an interview with CBS (via Showbiz CheatSheet), Mark Harmon revealed that the "NCIS" co-star he felt was "underappreciated" by fans of the show was Brian Dietzen, who joined the cast in 2004 as medical examiner Jimmy Palmer. But why does Harmon feel this actor is undervalued? He said, "[Dietzen] makes a really difficult job look easy." While the actor behind the legendary Leroy Jethro Gibbs did not expand on what he thought was challenging about Dietzen's role, Dietzen himself has revealed in interviews how his role as Palmer isn't as simple as it appears.
In one such interview with Starry Mag, Dietzen admitted that the real challenge behind playing Palmer is making sure he imbues growth into the character's personal story arc and "create[s] new challenges and opportunities for the character while sticking true to [him]." The hard part comes from making sure the medical examiner "evolve[s] enough" so that he comes to life on the screen and resonates with audience members, but not having him "change completely" and become someone inauthentic. 
Fortunately for Dietzen, the effort that goes into striking the right balance is "fun" because he gets to forge "new relationships with characters" while "also having old relationships evolve." It also helps that Dietzen is a huge fan of his own character. For the actor, jumping into Palmer's shoes is "refreshing" because "Palmer is a guy who says, 'I'm ready to go and I'm excited to be here.'"
Brian Dietzen also holds Mark Harmon in high regard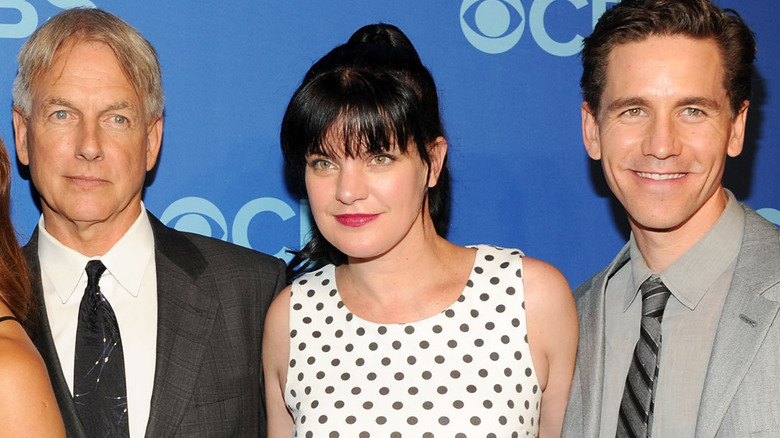 Ben Gabbe/Getty Images
It seems that Mark Harmon's admiration for his co-star Brian Dietzen is mutual. In an interview with Pop Entertainment, Dietzen spoke highly of Harmon, calling him a "cool guy" and noting his appreciation for Harmon's tendency of "going out of his way to sit and talk with everybody," which "makes everyone comfortable." He added that working alongside Harmon "has been pretty fantastic for [his] learning process." Aside from a couple of exceptions, it seems Dietzen's positive attitude toward his co-worker is the norm when it comes to cast opinions of the producer.
Wilmer Valderrama, who plays Special Agent Nick Torres on the hit crime drama, is another cast member to sing his praises of Harmon. In an interview with Entertainment Tonight, Valderrama said that Harmon "is someone that leads with kindness and his energy is beautiful." He even noted that the two have "quite a bromance going on." Sean Murray, the actor behind Special Agent Tim McGee, could not agree more with how "special" Harmon is, per Country Living. In fact, he attributes the show's longtime success to Harmon. Per TV Insider, Mark Weatherly (Anthony DiNozzo) and David McCallum ("Ducky" Mallard) are two more to voice sweet tributes for the NCIS leader. Weatherly referred to Harmon as "a very straight-forward, approachable, calm, assertive guy," while McCallum thanked Harmon for being "instrumental in putting [their] house in order."